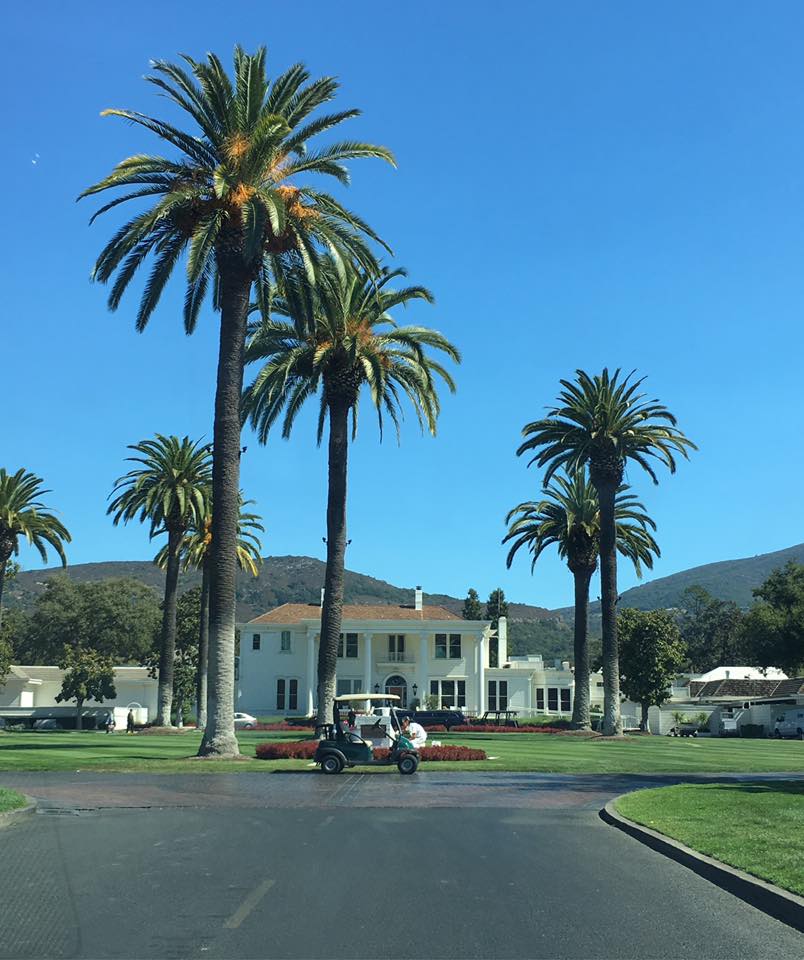 Silverado Resort and Spa
Looking for a great long weekend getaway? I have a great location to share with all of you! Back in September, my husband and I visited the wonderful Silverado Resort and Spa in Napa Valley. This enchanting location is one I will recommend to moms all day long. This golf club-like resort is tucked in the middle of the beautiful rolling hills of California's wine country. The resort is known for hosting golf opens filled with golf celebrities & champions alike and hosts some of the most glamorous weddings we've ever seen. Personally, I think it's pretty great for a couple's getaway too!
Silverado Resort and Spa feature an elegant ballroom, 13 impressive meeting rooms, and more than 15,000 square feet of meeting space within their multi-million dollar Silverado Mansion Conference Center. These rooms were available to us but we didn't attend for work, we finally made time for a well-deserved break, so we enjoyed a private condo overlooking the green and slept very well in the plush king-sized bed with 340 thread-count Egyptian cotton bedding. We also had a private balcony overlooking the course and the stunning hills of Napa. The balcony was personally my favorite. I had coffee every morning on our balcony and of course a glass of wine every evening.
Whether you prefer to unwind with the girls or just unwind while he golfs, The Silverado Resort and Spa in Napa is the perfect destination for a long weekend. The PGA championship courses are delightful to both look at and play on. And the spa? Well, you may get lost there for a few extra days it's so pleasing. I can say that because I'm pretty sure I did! If you follow my travel posts or follow my travel photos on Instagram, then you know I never turn away a spa visit!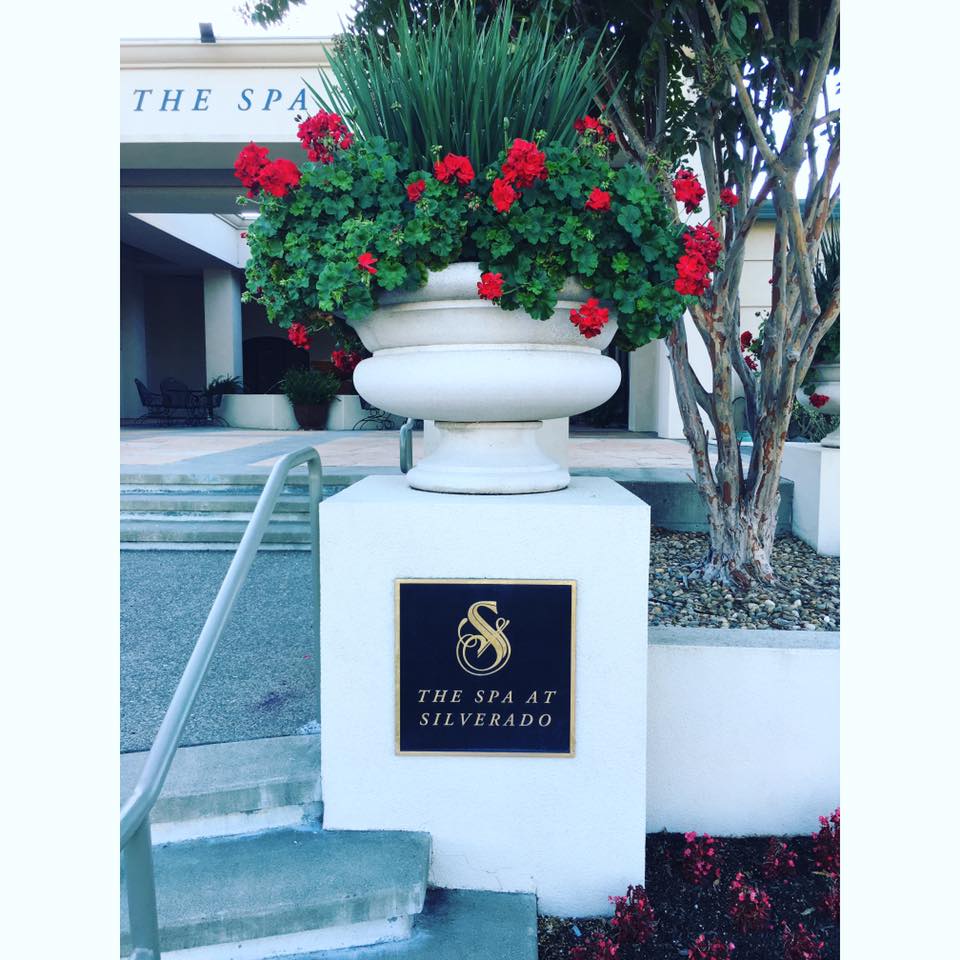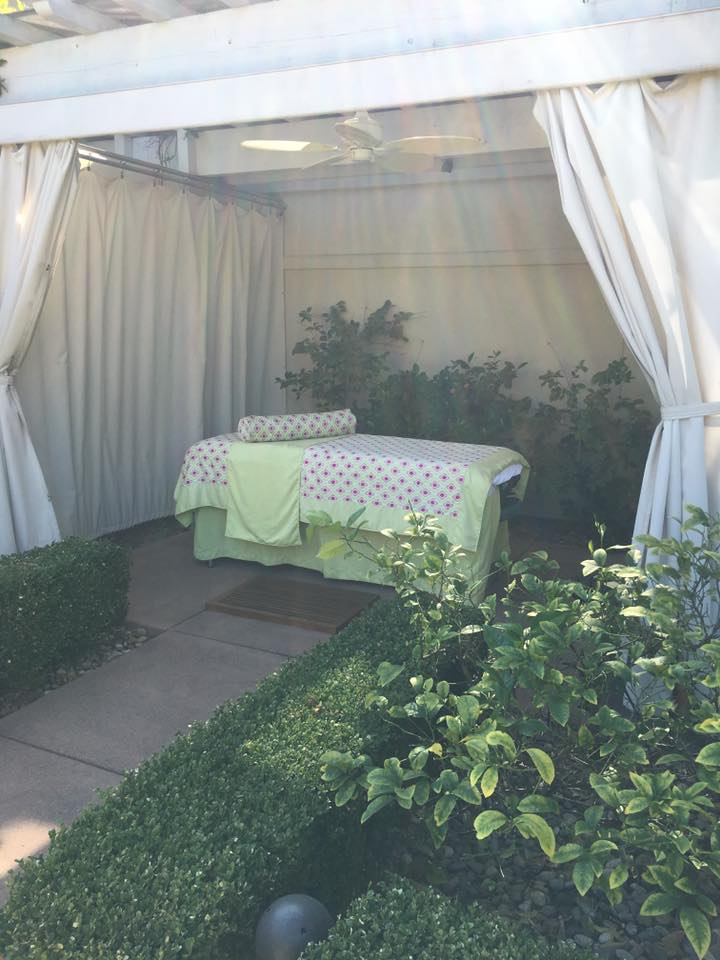 The Spa at Silverado is a full-service spa all the way around and you'll discover relaxation and rejuvenation with every service offered. This location offers, a gym, boutique, a cafe, several beauty services including manicures, pedicures, make up application, facials, skincare, body scrubs and wraps, golf swing therapy massages (both indoors and out), and full and half-day spa packages, I enjoyed the deep pressure massage options and was very pleased with the service. Being a wife, a working mom of two, and running my own business and three blogs, I could have stayed on that massage table all day long.
Silverado has 10 swimming pools, 13 tennis courts, hiking and biking trails, great food, and (of course wine) at their three main restaurants; The Silverado Market and Bakery, The Grill, The Mansion Lounge, and the Spa Cafe. It's also close to several local wineries, restaurants and is just minutes away from downtown Napa where one can experience fun shopping. What else is great about The Silverado? It's quiet and peaceful.
Heading to Napa soon? If you have more questions about this great destination, let me know by leaving a comment below. I'd love to help you enjoy this great resort.
Disclosure – This post may contain affiliate links. By clicking and shopping, you help support the management of this blog.