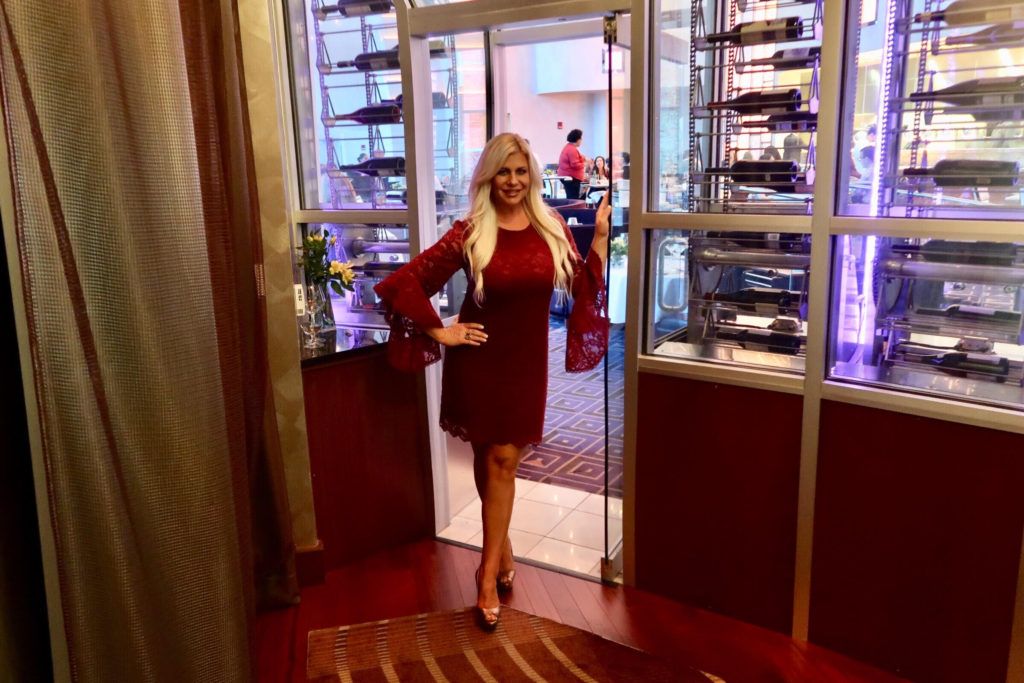 Iridescence at MotorCity Casino Hotel Detroit Provides Award-Winning Dining
Have you ever eaten at a restaurant that just had you wow'ed from the very beginning? Have you ever heard of restaurant customer service so perfect but never truly experienced it yourself? If you're looking for fine dining with superb service, Iridescence is the destination for you.
At Iridescence, modern American cuisine is complemented by breathtaking city and Ambassador Bridge views right from the 16th floor of the hotel. The only AAA 4 Diamond award-winning restaurant in Detroit, Iridescence is a gem and offers a glamorous experience to anyone who's ready for a memorable evening. I recently was invited to experience this gem and was in awe the entire time. My filet was cooked exactly how I ordered it and every food item I tasted was made to perfection. The chefs are always scouring the area for the finest ingredients for their mouth-watering dishes. And trust me, it shows with every bite.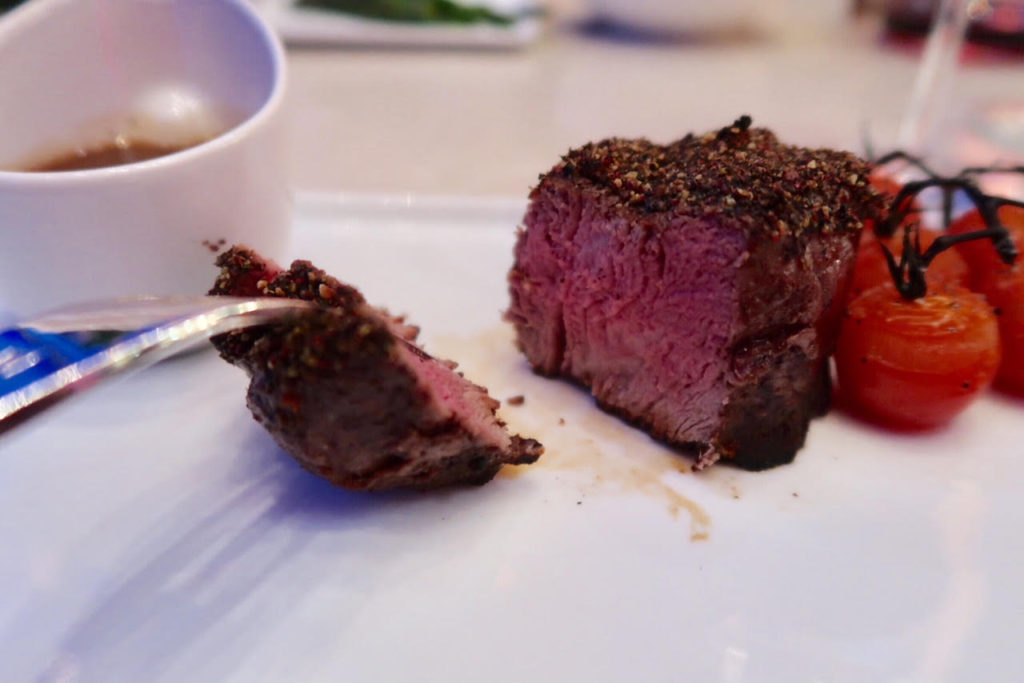 Some of my favorites to recommend are the Niman Ranch Filet Mignon Au-Poivre Style, broiled asparagus, homemade mac-and-cheese, ceasar salad, cheese tray, whipped potatoes, and 48-Hour Short Rib. Not all at once of course, but definitely order one or two of these items if you get a chance.
For dessert, you MUST try the Melting Chocolate Sphere. The Dark Belgium Chocolate Sphere is dusted with strawberry powder filled with a rich flourless chocolate cake and fresh raspberries. Upon delivery, your server will gently pour warm caramel sauce in a cross-like shape that melts the dome slowly and surely until the closed sphere opens into a beautiful chocolate flower revealing the beautiful cake inside. It's both a gift and a show all in one that will leave you amazed even before you take your first bite. Once you do taste it, you will be at a loss for words.
Another dessert favorite is the Cherry Cheesecake made with Michigan cherries. The desserts are to-die-for so make sure you pace yourself and save room for a little dessert. The desserts at Iridescence are like none you've ever had before and trust me, I know my sweets.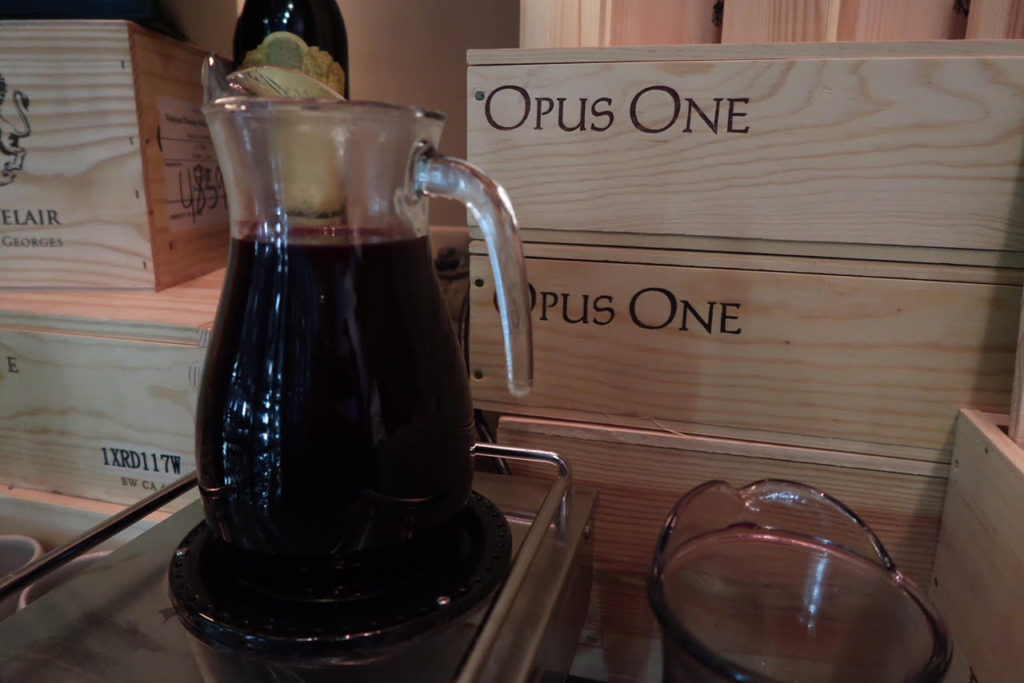 If you like wine like I do, then you'll love the Wine Spectator Award-winning wine list at Iridescence. During my dining experience as a MotorCity guest, I was treated to warm Mulled Opus One Wine to start off the night. The Mulled wine was warm and filled with tasty spices along with a touch of honey and a pinch cinnamon. Iridescence like other restaurants, serves wine by the glass or by the bottle and has a impressive selection you're sure to enjoy but their Mulled wine had me at hello and I wasn't thinking of any other love for the rest of the night.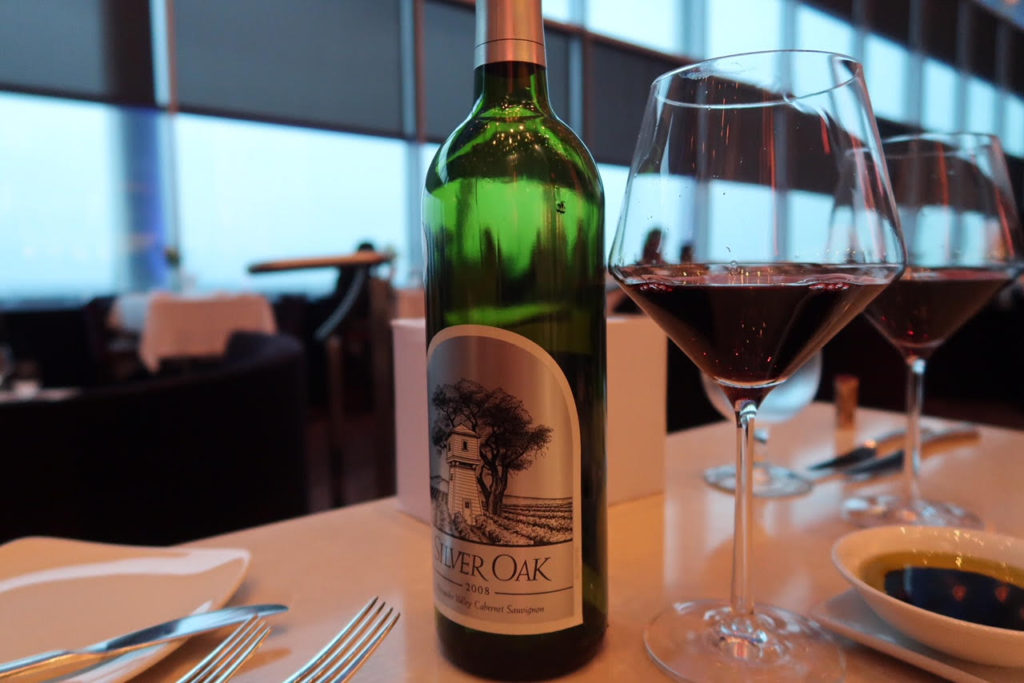 Obviously, I have a weakness for good wine. I've definitely had the opportunity to enjoy some delicious wines while traveling the world and was still impressed with the wine selection I was presented with during our dining experience at Iridescence. I've toured The Del Dotto Estate Winery and Caves and tasted dozens of wines in Sonoma, sipped Port in the cigar room at Graycliff in Nassau, and enjoyed laughs and deep reds in Miami at the Versace Mansion now known as Casa Casaurina. Yes, I know wine and the digital menu of wines even for me, was a tad hard to choose from because the selection was just that good. For our dinner wine, we chose a casual favorite of ours, Silver Oak. Silver Oak is always a good choice.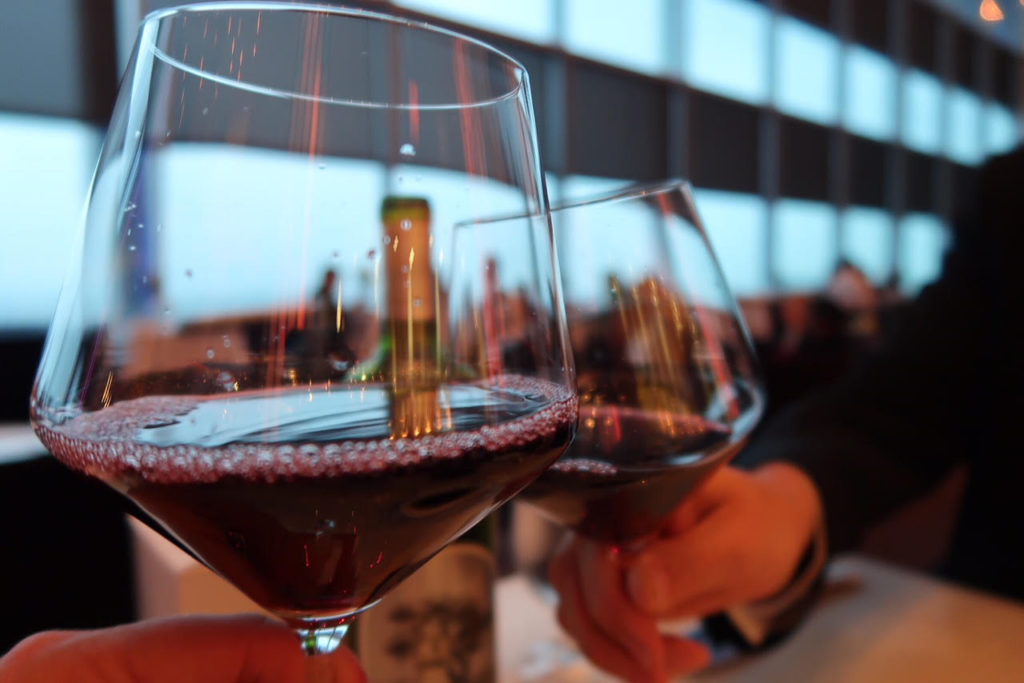 To top off the night, my husband and I were invited to the Andy Cohen show at Sound Board located just a few floors down from the restaurant. The night ended with laughs, juicy housewife secrets and top service from our personal bartender/server in the private Stage Room. Talk about VIP treatment. Thank you MotorCity Casino. You really know how to treat a girl.
Looking to experience a night like this with your significant other? Iridescence is always looking to serve perfection and Sound Board always has fun show options on the calendar. You too can have a night just like this, downtown Detroit. Want to book a room, a dinner reservation or view the events calendar at MotorCity Casino Hotel in Detroit? Click here to plan your trip. If you need anything, I'm here to help make sure your stay is as desirable as mine was. Leave your questions and comments below, I'm always happy to help my fellow Glamorous Moms plan a glamorous evening.
Disclosure – This is a sponsored post by MCCH & may contain affiliate links. By clicking and shopping, you help support the management of this blog.