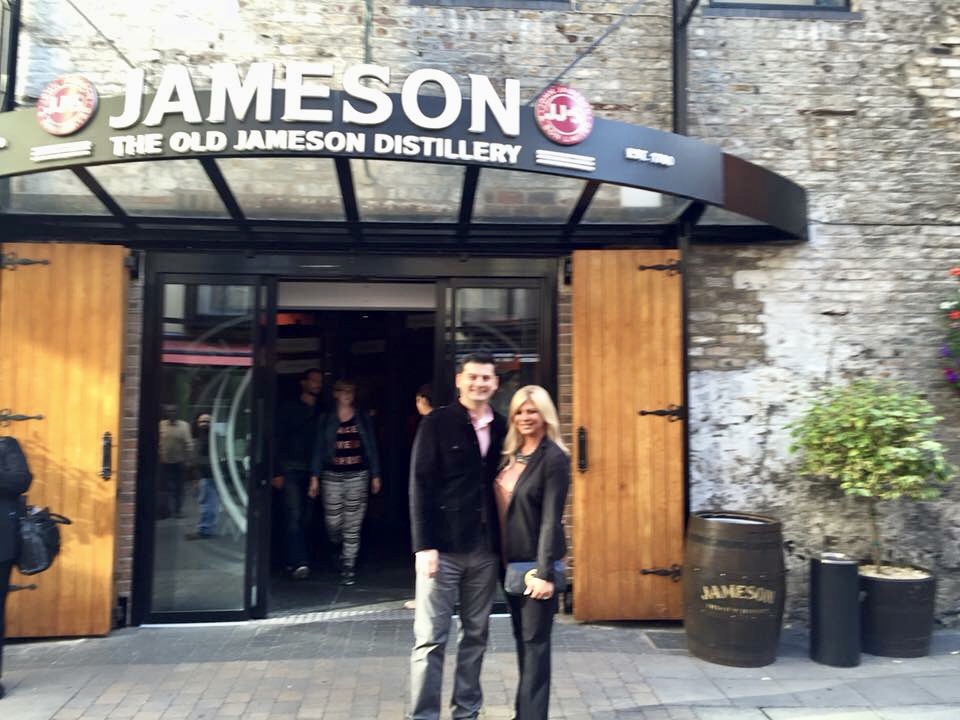 Visit the Bow St. Jameson Distillery in Ireland
Did you know the Jameson Distillery has been making whiskey for over 200 years? It's true! I'm so proud to have Dublin, Ireland on my long list of luxury destinations I've been blessed to visit. Dublin has so many beautiful local hot spots and tourism options for its guests and the Jameson Distillery of Ireland is one of them.
Located on Bow St., in Dublin, The Jameson Distillery first opened its doors in 1780, and the doors are still open for guests and tours. Visitors can enjoy a distillery tour, a premium whiskey tasting experience, learn how to blend take-home whiskey, and learn how to craft their whiskey cocktails. During our stay, we enjoyed it all, and let me say it was quite an experience!
The tour is approximately 45 minutes long and offers information on how the whiskey is made, the heritage and history of the brand itself, and includes whiskey tasting. During our stay, I learned Jameson Irish Whiskey is made by blending rich pot still whiskey made from malted and unmalted barley, with the most excellent grain whiskey. To ensure richness, both are distilled 3 times for smoothness. Jameson runs a single distillery, which means they have control over the production process, from grain right to the glass. And by the time of pouring, it's sure to be rich and smooth.
So how official is the term "Irish Whiskey"? Many do not know the strict law that states a spirit must spend a minimum of three years maturing on the island of Ireland to be honestly Irish.
Its no secret, back in 1780, John Jameson established a traditional and successful way of making Irish whiskey. Nothing has changed today. Decade after decade, both the process and the product together make a winning combination.
The Jameson Distillery offers a full day of fun. Here are a few more options four tourists and guests.
The distillery is located on Bow St., Smithfield Village located just off Smithfield Square in Dublin, Ireland. If you ever have a chance to visit Dublin, and you like whiskey, check out the Jameson Distillery on Bow St. It's a fun and educational experience you'll genuinely enjoy.
Disclosure – This post may contain affiliate links. By clicking and shopping, you help support the management of this blog.