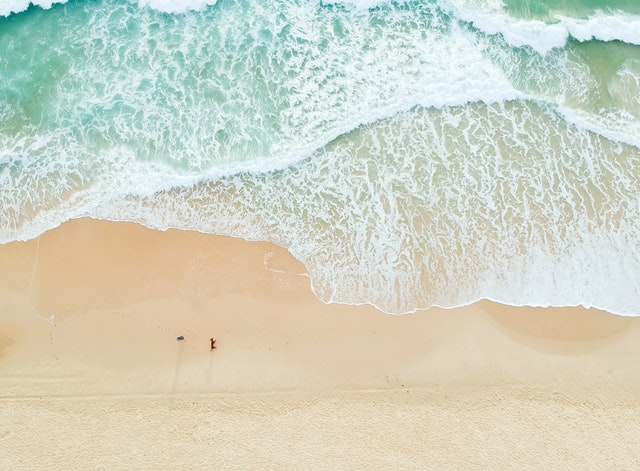 MY Top 5 Favorite Beaches in the Bahamas
There are a handful of beautiful beaches in the Bahamas that offer white sands, turquoise waters, and sun lovin' vibes. Sometimes though, travelers want to go to a beach for the quiet and serenity. To get away from it all and relax with only the sound of the waves in their heads and the sand between their toes. I get it! Here is a list of my favorite five beaches in the Bahamas that can offer the serenity and beauty you're looking for when it comes to a quiet, beachy paradise.
My Favorite Beaches While Vacationing in the Bahamas
1. Paradise Beach, Paradise Island – Oh, how I love this place! Located on the island's northern shore, Paradise Beach offers warm turquoise water and gentle waves that will sing you to sleep. Connected to my favorite Bahama destinations, the beach is connected to the property of the Cove Atlantis Hotel. Don't worry though, it's still accessible to the public. Vacationers will enjoy this beach for relaxation and fun in the sun and they also can enjoy diving and snorkeling. Local rentals are available.
2. Pink Sands Beach, Harbour Island – The pale pink shoreline of Pink Sands Beach is something you won't see in many places. The beach stretches for 3 miles and is lined by private villas and low-rise hotels. Pink Sands Beach is on one of the smaller Bahamian islands, Harbour Island which offers a quieter vibe than the bigger islands.
3. Saddle Cay, Exumas – Saddle Cay is part of the Exumas, a collection of adorable little islands in the Bahamas that are peacefully isolated. There are no hotels or restaurants along the shoreline, allowing travelers a true natural beach experience. The Cay is only accessible by boat so it's never overly crowded. In fact, you might find yourself there alone. How serene is that?
4. Treasure Cay and North Abaco – What used to be called Treasure Cay Beach is no longer a "Cay". The Great Abaco Sound beach connected to Treasure Cay and the Bahama Beach Club is considered to be one of the best in the Caribbean by many travelers. Three and a half miles of secluded white sand and endless sea sets the tone for the perfect beach vacation. Link your next trip to one of these resorts, and you'll have endless opportunities for relaxation to enjoy a beautiful vacation on one of the most gorgeous beaches in the Bahamas.
5. Cat Island, Southern Bahamas – Cat Island is nearly a 50-mile-long island and is the 6th largest in the Bahamas. The cool thing is much of the landscape is still very natural and undeveloped. Visitors can only reach the island by boat, and the island's Fernandez Bay Village Resort is a romantic option for travelers hoping to get a little couple time. Cat Island is quite a secluded destination so bring food, towels and whatever else you need to enjoy your beach day.
Disclosure – This post may contain affiliate links. By clicking and shopping, you help support the management of this blog.