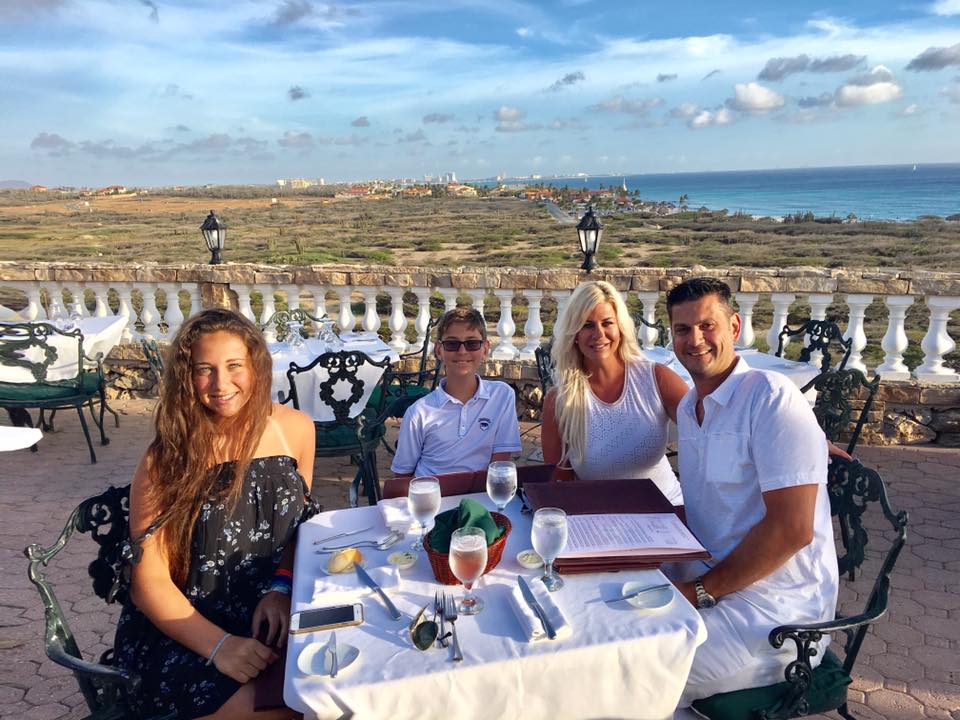 Faro Blanco Restaurant in Aruba Provides Great Food and Great Views
Aruba is genuinely our premier family destination, and it has been for 25 years. The One Happy Island is one of the Lesser Antilles islands located in the Southern Caribbean Sea. The island is located just a few miles off the coast of Venezuela, and just a quick boat ride away from Curaçao.
Each year, my family and I anticipate the day we can go back to our annual family vacation. The sun, the sand, and the downtime are much needed after a long cold winter in Michigan and Aruba gives us everything we need to unwind. One of the things we love most, other than the sun and sand, of course, is attending our favorite restaurants. There's nothing like a good meal with the ones you love, especially when on vacation where you can visit some of the most exotic and posh places in the world.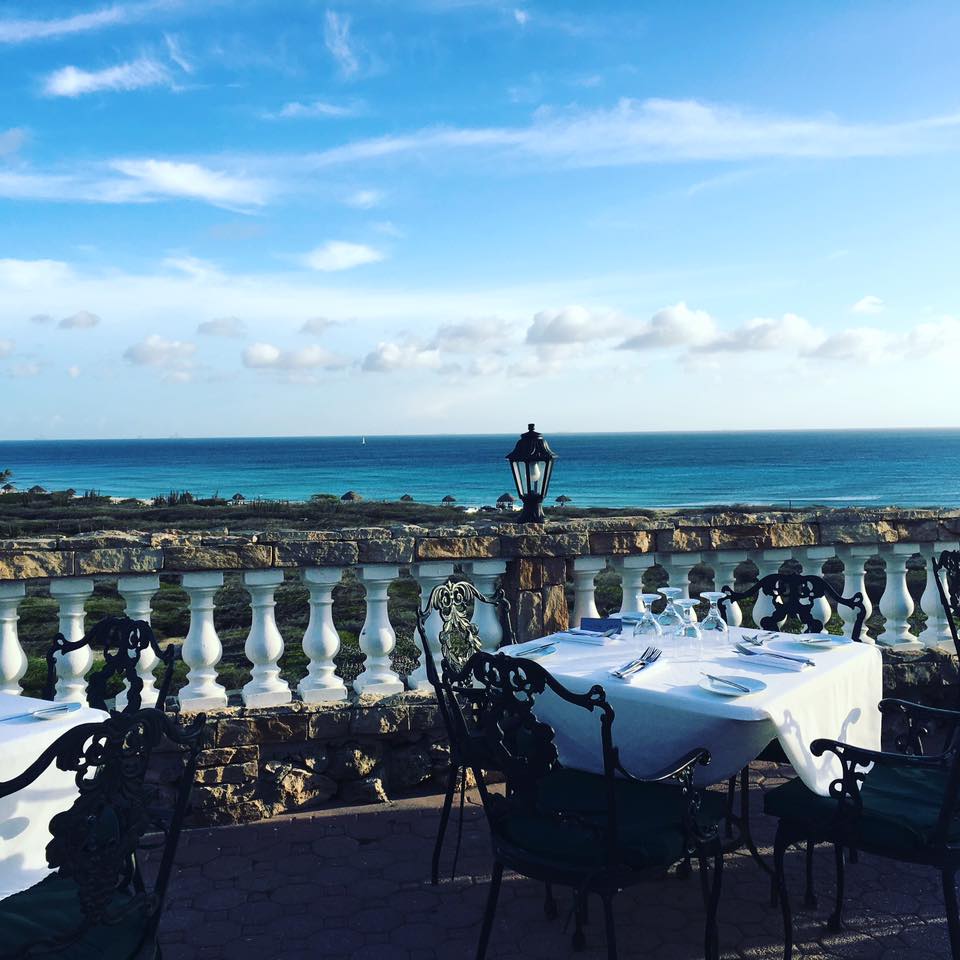 In future articles, I'm going to share more on what my favorite restaurants are in Aruba, but for now, I'd love to share my number one spot for fine dining, great views, and magical sunsets. The restaurant in Aruba to get all of this is Faro Blanco Restaurant.
Situated at the top of Hudishibana Hill right next to Aruba's most famous landmark the California lighthouse is Faro Blanco Restaurant. Located at the highest point of the island, there is no other place on the island that offers the oceanic views this beautiful restaurant offers.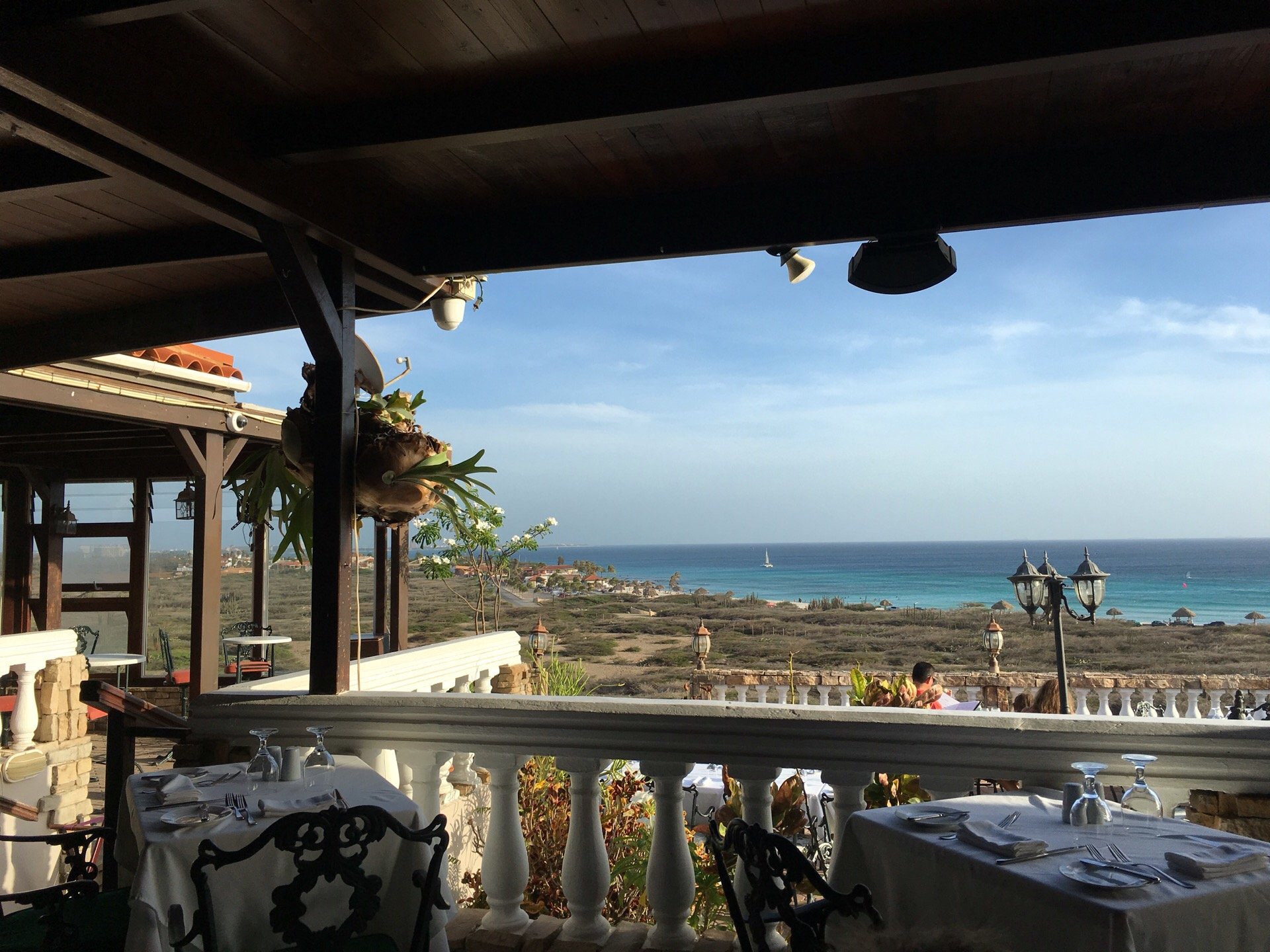 This gorgeous venue offers Italian cuisine and a long list of impressive wines and has done so for over 20 years. I'll admit, they do it right.
Faro Blanco is perfect for a family dinner, honeymoon dinner (or breakfast) a destination wedding reception, a family reunion, or an anniversary or birthday celebration. It's perfect for all ages and if you want great family photos with the Aruban sunset in the background, be sure to make your reservations just before sunset to ensure a great table and the perfect photo opportunity you'll cherish forever.
Faro Blanco is open Monday-Saturday 8:30 am – 11:00 pm. Live music is offered 7:00 pm – 9:00 pm and Happy Hour is daily 5:00 pm – 7:00 pm. Reservations are a must in my opinion so if you're planning a trip to Aruba; please pay this island gem a visit. You won't be disappointed.
Disclosure – This post may contain affiliate links. By clicking and shopping, you help support the management of this blog.