Kevan Hall SS24 Cote D'Azure – New York Fashion Week 2023
An Elegant Afternoon with Kevan Hall and Chatham a 3 West Club
Renowned fashion designer and Detroit-born Kevan Hall took us on a journey through time and elegance with his latest collection Cote d'Azur for Spring Summer 2024 during New York Fashion Week. The collection draws inspiration from Hall's travels to Southern France. The NYFW presentation showcased the designer's continued dedication to timeless elegance, innovation, and storied inspiration. This collection is a celebration of the rich heritage of France's legendary Riviera, merged with Hall's visionary creativity and the exceptional craftsmanship of Chatham jewels.
Hall's NYFW 2023 presentation was held at 3 West Club in Manhattan, New York and was a collaborative partnership with Chatham, a luxury brand renowned for its laboratory-grown gemstones and diamond jewelry. Each model wore a stunning piece of Chatham's jewelry with a new gown design created by Hall during the event.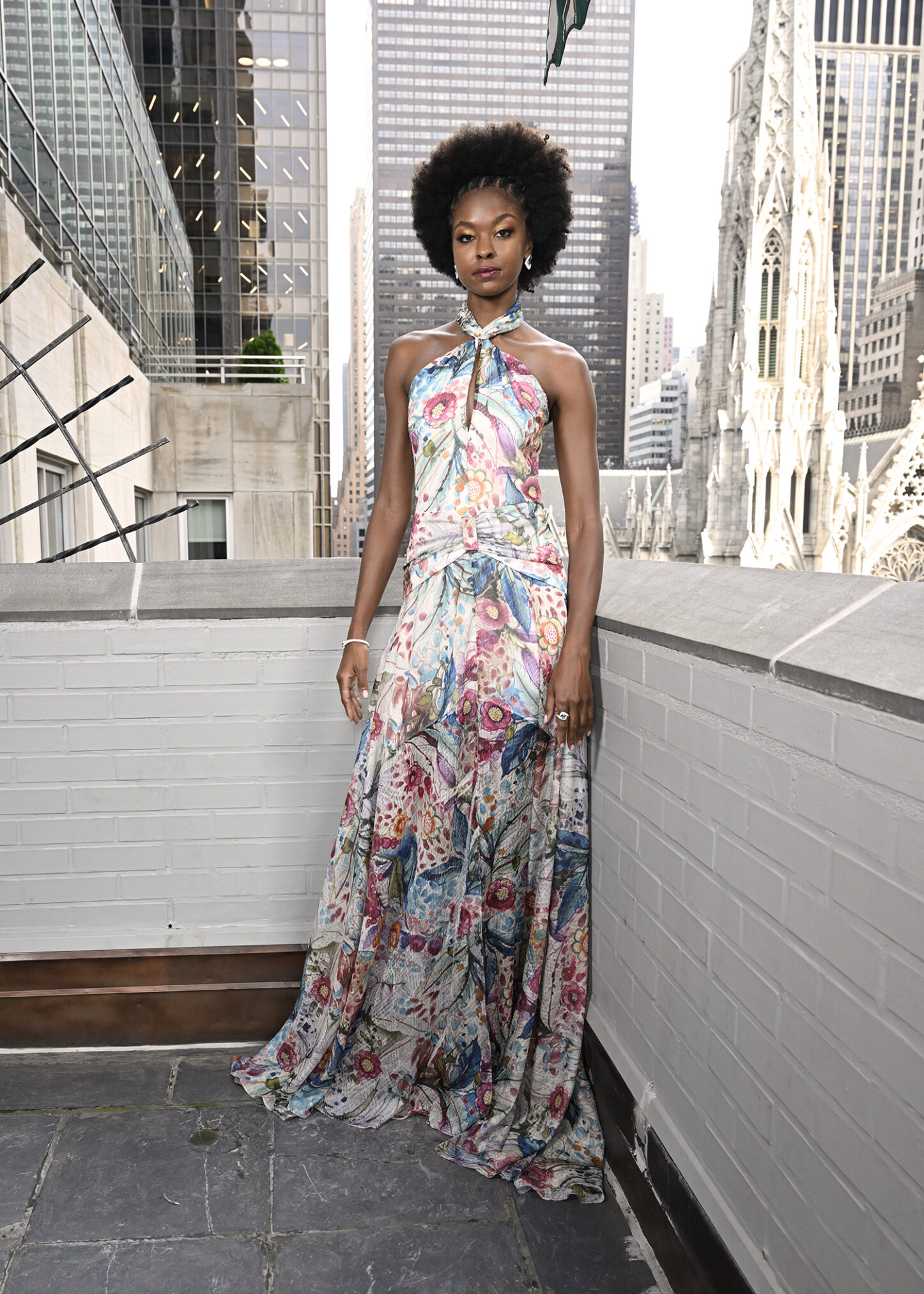 "Our journey begins with a look to a refined and elegant time in Deauville, the seaside resort in the northeast region of France. If one were in Deauville during the 1930s, they would have seen a continuous display of the best fashions," Hall explains. "Deauville and Cannes' rich legacy created by artists, designers, and the film industry is the inspiration for the Cote d'Azur collection."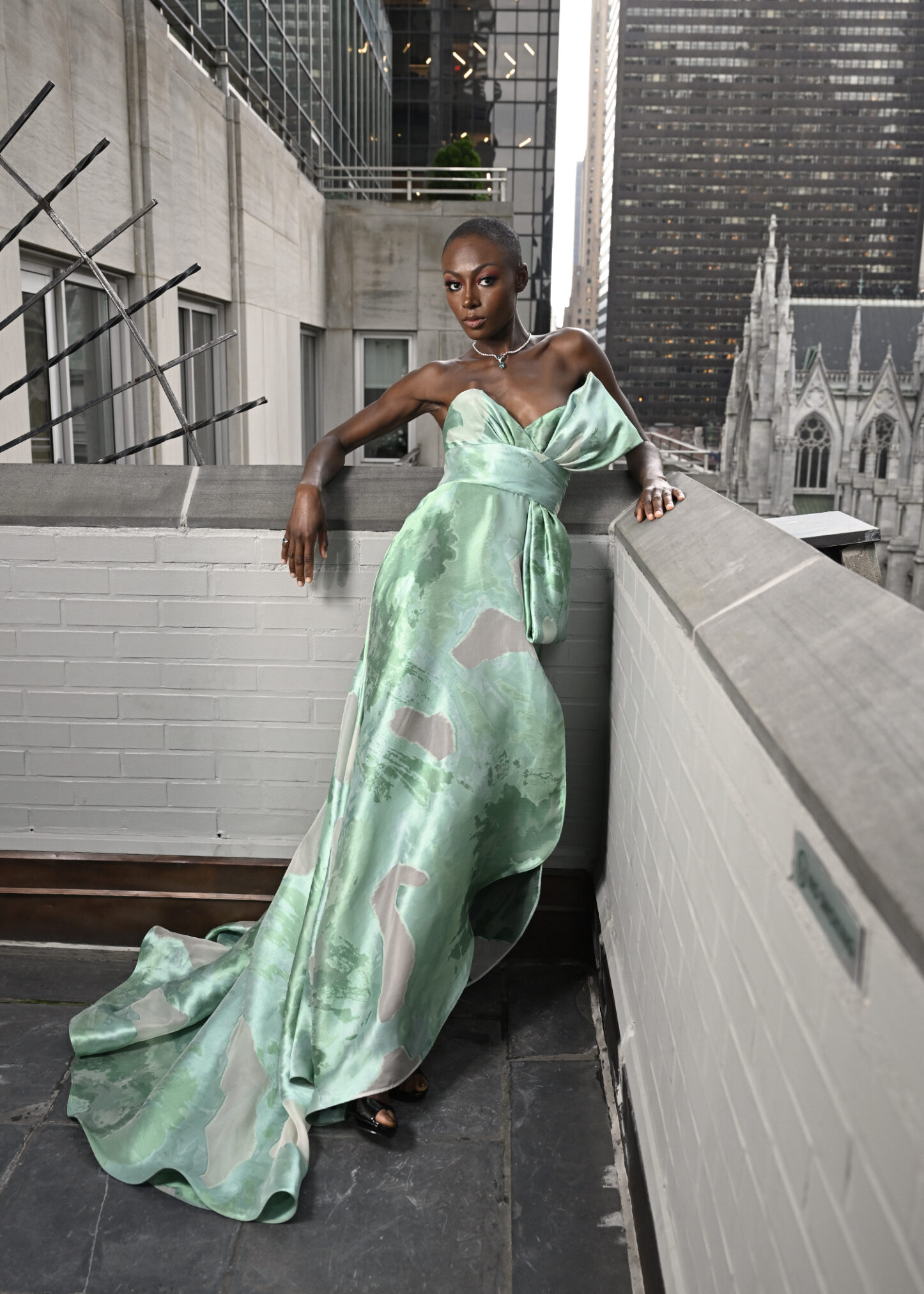 Two of my favorite looks from the presentation were these gorgeous gowns perfect for any red carpet. On the left, a Jade fil coupe bustier gown with bow worn by Badu. On the right, a tangerine off-the-shoulder fil coupe dress worn by Ulboss.
I first met Kevin over a decade ago when he presented at Fashion in Detroit. A few years later our fashion community here in Michigan had the very pleasant opportunity to hear him speak at Fashion Speak presented by Detroit Garment Group in Detroit. It's always fun to see this extremely talented Detroit native come back home to his hometown but I admit, witnessing his new collection in New York during New York Fashion Week is definitely extra special.
To give you some background, Hall revitalized Halston as Design and Creative Director from year 1998 to 2000, dressing red carpet celebrities like Celine Dion and Charlize Theron. He then launched his own line in 2001, Hall's philosophy emphasizes pure style and impeccable tailoring. Today, his enduring collections cement Kevan Hall as a heritage brand of timeless elegance. He literally outdoes himself with each collection launch and leaves us begging for more. The SS24 Cote d'Azur presentation was no different.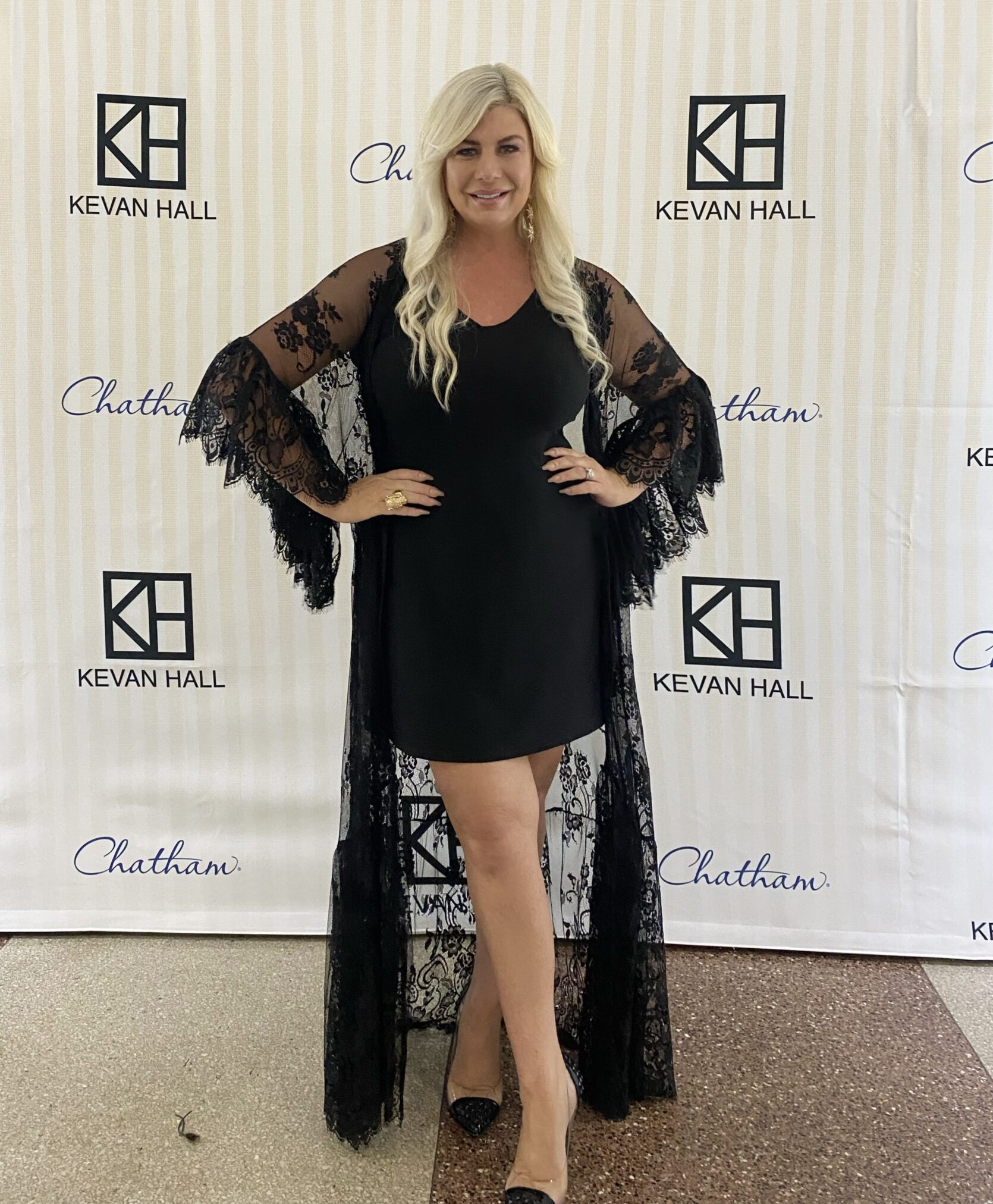 Visit my IG @shannonlazovski and my fashion site Detroit Fashion News, IG @DetFashionNews for runway reels and more photos of the event.
Disclosure – This post may contain affiliate links. By clicking and shopping, you help support the management of this blog.