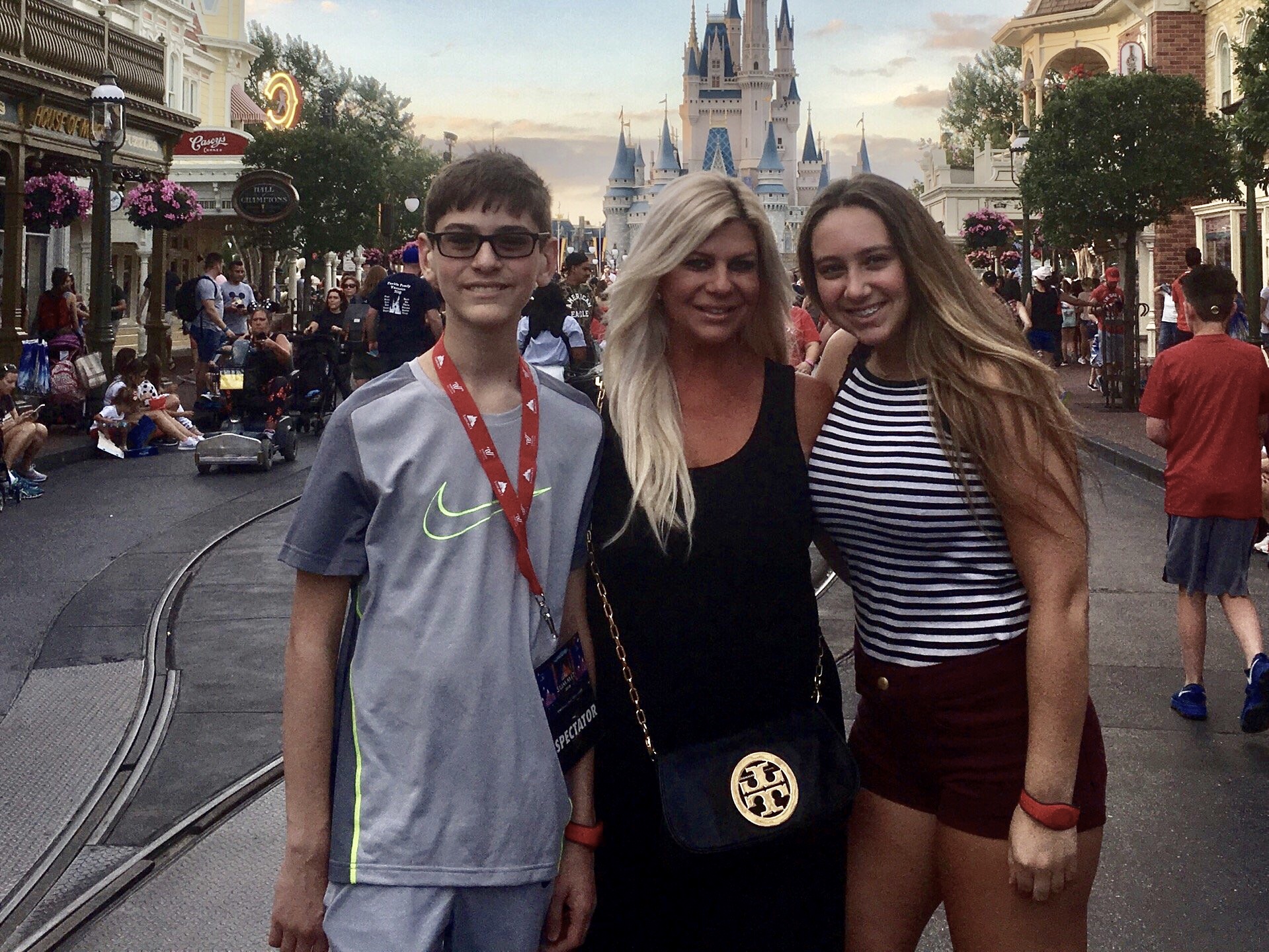 Plan a Magical Trip to Magic Kingdom with These 7 Helpful Tips
Are you planning a family trip to Disney World's Magic Kingdom? Interested in making it the best vacation ever? If you're getting ready to take your family on their first Disney trip and Magic Kingdom is on your "must-see" list, you may want to check out my helpful tips below.
A Disney vacation is a trip of a lifetime. Visiting Disney can be fun, exciting, overwhelming, and exhausting, all in the best way. This is especially true when you plan to attend the four main theme parks in the Orlando area that are a part of the Disney experience. To not overwhelm you, I'd like to start with some fun info and helpful tips on how to enjoy Magic Kingdom specifically. To follow, I'll soon be posting about the other parks, but let's take in the most magical parks of them all, Magic Kingdom, shall we?
Magic Kingdom Vacation Travel Tips
Decide on a Hotel -There's so much to choose from, and there is a location for every budget so don't fret. There are many benefits to staying at a Disney World Resort so please take some time to look into the Disney property options. Guests staying on Disney property will enjoy privileges unavailable to those that stay elsewhere. Here is a list of Disney Property Resorts:
Value:
Moderate:
Deluxe:
Deluxe Villas:
Get to Know My Disney Experience– If you plan your trip with the My Disney Experience website, you'll feel more confident in planning your first trip with the knowledge and opportunities provided. My Disney Experience is genuinely like a personal assistant when it comes to traveling to Disney. Be sure to use the desktop version when planning from home and connect via the app during your trip for fast and easy access to your plans, reservations, maps, FastPass purchases, photo ops, park hours, etc. I suggest downloading the free app on all cell phones before your trip and teaching family members what it entails and how to use it before you arrive. As a mom, you'll have the piece of mind that the family will be healthy with knowledge and this will lead to excitement for the kids leading up to the trip as well!
Get Familiar with your MagicBand – Once you make your hotel reservation, you'll receive your MagicBands in the mail with a request to connect them to a private PIN code. The code is specifically for making food and clothing purchases so make sure you're using a credit card or debit card you're comfortable with using. The MagicBand is not only for purchases, though. It's your room key, and it unlocks your Disney Resort hotel room, allows you entry to the parks, and gives you FastPass+ access in connection to your FastPass+ purchases.
Plan Meals and Snacks Ahead of Time – We learned this early on during our first trip. We've been to Disney 6 times and never joined the family plan. We just felt like we didn't need it, but others love it. We packed tons of sandwiches and snacks and made reservations for one or two main meals each day. Look into the dining plan though and decide what is best for your family before arrival. Typically with the plan, you are able to get 1 tabletop service each per day, or 1 buffet each per day, 1 quick service each per day, and 2 snacks each per day, and each person in your family that is registered will receive 1 refillable resort mug. If you plan ahead using My Disney Experience, you can plan meals and reservations around nap times, break times and special diet restrictions. What I do is avoid the dining plan and make my own daily schedule while making reservations and packed lunches at the same time, 2-3 months in advance before our trip. It's a planning preference. All reservations and amenities are still available to you. Either way, you can't go wrong. Be sure to pack snacks and drinks in a baby bag or backpack whether you choose the dining plan or not. Lines can be long for snacks, and they can be expensive if you're sticking to a budget. The heat can also get to you or the little ones so be sure to pack food just in case it's needed.
Understand Your Transportation Options –Disney provides several forms of transportation including free bussing and free boat, ferry and monorail rides. These options are the best because they are free, and also they drop you off at the closest spots to the entrance of the park. If you consider a taxi, Uber or Lyft, be prepared for the pickup and drop off locations being a tad more of a walk. Hotels on the monorail loop are Disney's Grand Floridian Resort, Disney's Contemporary Resort, and Disney's Polynesian Resort.
Disney Lanyard and Trading Pins – If your child is interested, be sure to buy a couple of trading pins and a Disney lanyard for the trip. The cast members will trade up to 2 pins with each guest, and it's a fun way to collect your child's favorites and interact with Disney professionals during the long lines. My son loved this when he was younger! Almost all of the resort shops have these available. They are also available in most gift shops at Magic Kingdom as well.
Autograph Book – Get ready because you are about to be in Disney character heaven! Every character you cross paths with will sign their autograph in your book. Make a game out of it and let your little ones collect them all! They will truly cherish the experience and the memories once they are back home.
There you have it, seven quick tips to help you conquer your first trip to Disney World's Magic Kingdom. Have questions? Leave them in the comment section below, and I will answer them the best that I can. I'd love to help make sure your first Disney experience to Magic Kingdom is a magical one!
Disclosure – This post may contain affiliate links. By clicking and shopping, you help support the management of this blog.