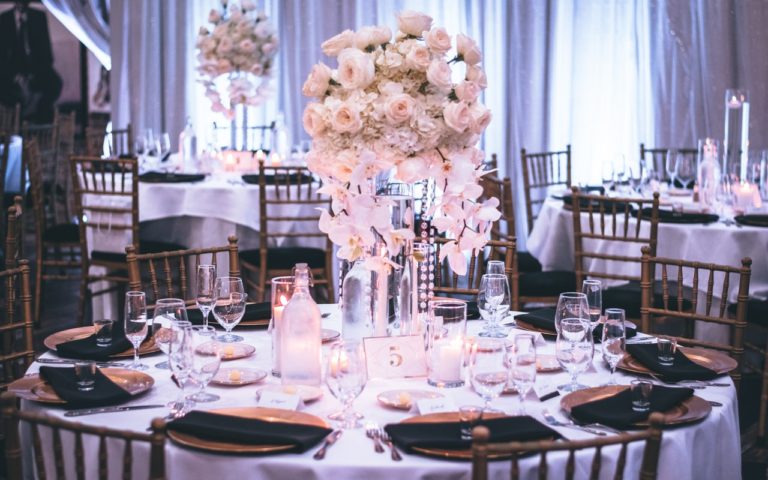 12 Steps to a Successful Fundraising Event
Hosting a fundraising event to raise money for an important cause is a common way to fundraise for an organization in need. While this can raise great awareness and extra funds for the organization, hosting an event can also be time-consuming and expensive if you're not careful with planning. The success of the event depends on leadership, level of knowledge and careful planning.
If you would like to plan a successful fundraising event for a cause you care about, I've put together a list of twelve major components and a key checklist that you must incorporate into your event plan:
1. Understand your Purpose
The first question you should ask yourself is, "What is the purpose of this event?" Is this indeed a fundraising event? You should have more than one goal when planning a successful event. Making money for the organization, expanding your outreach, heightening brand awareness and focusing on those in need are all significant goals you should have on your list. The details needed for your event will depend on knowing what goals you are trying to achieve.
2. Know your Financial Goals
In planning a charitable event, it is essential to know the amount of money you need to raise for the event. You need to cover your costs, and your goal should be to raise more money after expenses to help your charitable cause. For example, the end amount you choose should be what you hope to net, that is, the amount you plan to raise after expenses are deducted. The key to making this successful number happen? Pay close attention to your costs and try not to spend too much.
3. Budget
There is no such thing as planning a charitable event without a budget. If you've put someone in charge of planning and they aren't keeping costs down and sticking to a strict budget, you may have chosen the wrong person. To get started, make a complete list of all the expenses that will be required to hold the event. Your budget should include centerpieces, flowers, catering, linens, invitations, space rental, entertainment, transportation, security, utilities, and anything else that will be required to make the event a successful one. Be sure to take into account your fundraising goal, ensuring that you raise that amount above and beyond all expenses as mentioned in #2. Also, a good planner will always leave a little cushion in the budget for unforeseen or forgotten items.
4. Choose the Right Leadership
If you're smart, you won't act on this idea of hosting a fundraising event alone. Be sure to carefully select a host committee or a board of more than three people with a well known and knowledgeable chairperson in mind otherwise known as a Chair of the event. These people are responsible for contributing substantial amounts to the event and encouraging others to do the same. The host committee is generally composed of wealthy donors, honest & trustworthy volunteers, business leaders, and local celebrities. The combination of these types of leaders combined in one group is the critical factor when it comes to running a successful event that will bring brand awareness and money to the non-profit organization. The host committee and chairpersons are not only responsible for actually running the event, but are integral to ensuring that you reach your fundraising goals so choose them wisely. There is a science to this. Make sure you understand the importance of leadership.
5. Target Audience
Target the right audience for your event when before you start sending out invitations. The first people that should be invited are those that attended the year prior, current customers, clients, and their families. Please also ask the friends and family members of your host committee and chair. Any supporters that have supported the organization in the past should even be thought of. Next, be sure to invite influencers in the area with significant social media outreach and good reputations. Members of the media and high profile business leaders and their spouses should be welcomed as well. Be smart and make sure your personal feelings on individuals are set aside for the sake of the charity. This is not about you; it's about raising money and awareness for those in need.
6. Event Set-Up:
Your event staff, volunteers and committee members should start planning an hourly schedule with jobs assigned for the event set-up well in advance. The set-up and event planning should include all of the following particulars of the actual event:
Where will the event be held?
Choose event theme, overall look, colors, and tablescape.
Who will print the program, Save the Dates and the Invitations?
What is the event date and what are the beginning and end times?
Choose the dates the Save the Dates and Invitations are mailed out.
Will food be served? What time? When will the food be available for models and fashion show volunteers?
Will there be a coat check?
What time are you allowed to set up? The day before? The day of? (per venue)
What time will flowers arrive?
What time are event tables being set up?
What time will linens and chair covers arrive?
What time will the runway be set up?
When will the production company arrive?
Who is in charge of fashion show music?
Who is in charge of the podium and microphones?
Who is in charge of fashion show production and backstage responsibilities?
Schedule fittings for the fashion show.
Will there be entertainment for the guests? What time will the entertainment start & finish?
What kind of dress will be required for guests?
What is the itinerary for the event? A full schedule of the day is required one week before the event.
Who will do the ask?
If hosting a fashion show, who will be in the show? What designers or stores will be featured?
Who will the emcee be? What is the emcee's schedule of the day?
Who will write and provide the script for the emcee?
When will you go over the script with the emcee?
Are you running a silent auction? Is the app sufficient? The team must be aware of how the app works and receive training before the day of the event.
Are you hosting a large item auction? Who will the auctioneer be? What items are being auctioned off and for how much?
Who is printing and bringing silent auction signage and frames?
What area will the silent auction be set-up?
Who will manage silent auction wins, check out and announcements?
Who will manage the check-in table?
Organize table and ticket sales.
Will tickets be sold at the door?
Line up press and professional photographers for the event.
Is there valet? Fees should be taken care of, waived, or discounted ahead of time.
Organize assigned seating and signage.
Who is in charge of event signage and sponsor signage?
Who's taking photographs and handling the social media for the event/brand?
7. Marketing:
As a social media strategist, I'm going to advise that every event needs to be aggressively marketed to your target audience and then some. You need to convince your supporters that your organization and function are worthy of their attention, time, and money. An entire marketing plan for the event should be drawn up months before the event and executed. Be sure to reach out to the non-profit's network, mail invitations, use direct mail, use email marketing, use social media daily, use phone banks, share by word of mouth and have the event host committee spread the word in person and on social media as well. Lastly, don't forget to reach out to local news stations to advise them of the upcoming event and ask them for the opportunity to interview or to cover the event.
8. Sales:
Once you market your event, it is crucial to have a procedure in place for making the actual ticket sales, and accepting donations for the event. It's best to create different sponsorship levels for the event to accommodate different sponsorship budgets. As mentioned in #6, you should decide who will sell the tickets, how they will be distributed, and who will be responsible for organizing the incoming information. I recommend selling tickets on your website, via mailed invites and response cards and at the door of the event.
9. Practice:
If you are hosting a luncheon or dinner, you won't need a full run-through of the event before the event date, but you do need to go over the day's schedule and course of events. It's crucial that everyone who is working the event knows, ahead of time, what their responsibilities are, when they should arrive and where they should be during the event. You should also go over the expected "flow" of the event. If you are having a fashion show, the run of show should be done four days prior, and a run through with the models should be done within a week of the event before the show if not the morning of or right before the event.
10. Say Thank-You:
If you're not saying thank you to your sponsors, volunteers, and chairs, you're doing the brand a disservice and making yourself look bad at the same time. Make sure as a representative of the organization; thank-you notes are sent on behalf of the committee, chair, and the organization. A different letter may need to be tailored to each type of supporter. For example, your chair will get a separate thank you note from the organization compared to the letter drafted for your Gold Sponsor that donated $25,000.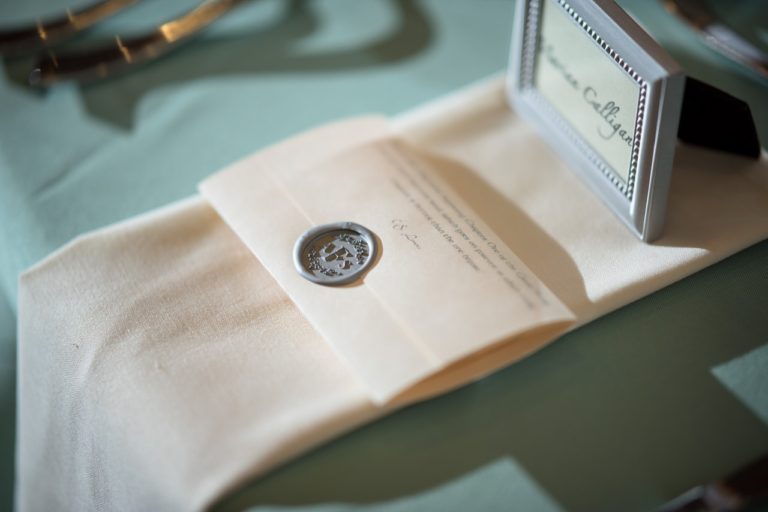 Making the letter personal, grateful, and full of the appropriate tax and donation info will cover all categories of your appreciation. Aside from letters, public thank yous at the event should go to everyone who is involved in your event, including contributors, volunteers, staff, chairs, and sponsors. Be sure to keep your donors happy… you're probably going to be asking them for another donation sometime down the road. Also, keep your chair and committee of volunteers happy because you'll want them to come back next year if the financial spreadsheets and attendance prove to be a successful event.
Most importantly, if you market your event as having a "chair" and you do not publically thank them in front of your supporters, and you don't send them a letter, this sends a very distasteful message that will reflect on you and the organization in a very negative way. That chair may not come back next year and their friends and followers may not have good things to say about how you treat volunteers, and your reputation will be at stake.
11. Share Photos and Updates on Social Media:
Show your audience how grateful you are by sharing event photos during the event and after on social media. Let's face it, the buzz around town is going to be about your event, primarily if it was a big hit and those who attended are going to look at your social media for their photos. People who did not attend will hear the buzz and look on your social media to see what they've missed! If it seems classy, fun and successful, you've just added a few more guests for next year by merely adding social thank-yous with fun photos of the successful day or evening.
12. Plan a Follow Up Meeting
After the event is said and done, a follow-up meeting with your chair and committee is very important. Discussing what went wrong and what worked with the group is vital. You can grow and learn from your success and your mistakes and grow and learn from each other too! A follow-up meeting will also help your bond as a group and will allow you to connect with your committee on a personal level rather than just using them for their service hours, contacts or knowledge leading up to the event.
Disclosure – This post is a collaborative post and may contain affiliate links. By clicking and shopping, you help support Glamorous Moms and allow me to keep reporting on all things glamorous.