Fashion Group International Detroit Hosts Global Fashion Expo and Runway Event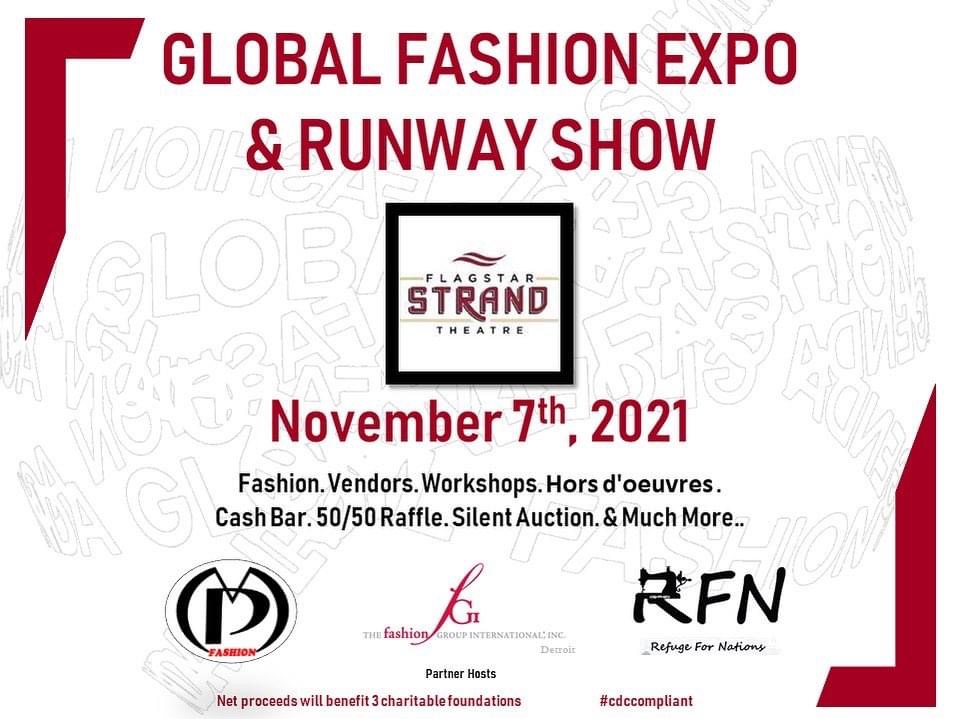 Fashion Group International, Detroit is gearing up for their biggest event of the year. FGI, Detroit's Global Fashion Expo and Runway event will be held, Sunday, November 7, 2021 at the Flagstar Strand Theater in Pontiac beginning at 12:00 noon.
I'm proud to be a part of this event and hope you can join me in celebration of Michigan fashion and in support of three non-profit organizations.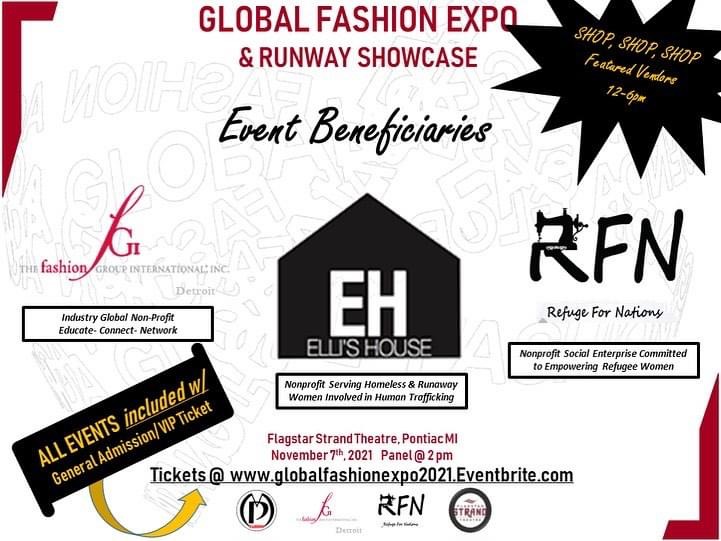 Global Fashion Expo and Runway Event Schedule
12:00 pm Noon – Doors Open
12:00 pm – 6:00 pm Vendor Shopping
2:00 pm Workshop Business Panel – Branding, Trademarking, Media & Entertainment Law
3:00 pm – 5:00 pm Sip and Snack (cash bar, snacks included)
5:00 pm Runway Showcase
7:00 pm Event Concludes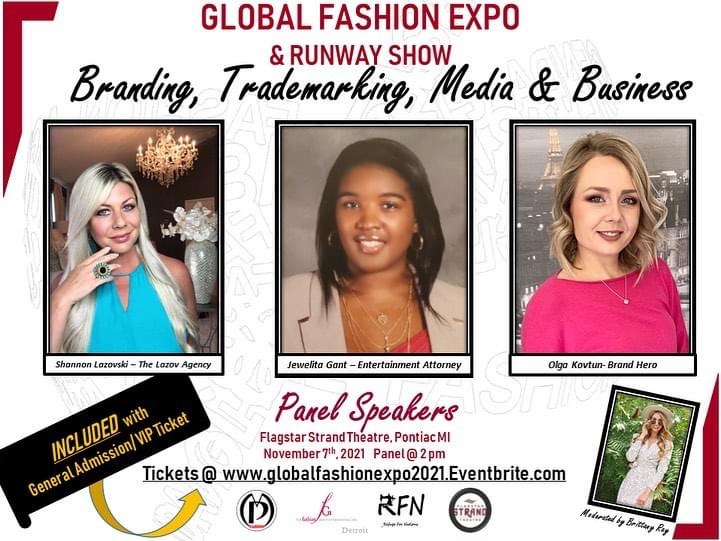 Special Events Included with Tickets:
All-day preview of Spring 2022 FGI Global Communique' presentation from FGI's top fashion experts.
50/50 and item raffles.
Global runway show.
Daytime workshops featuring myself Shannon Lazovski, Jewelita Grant (entertainment attorney), and Olga Kovtun (branding specialist).
Shopping with local vendors & artisans.
Appetizers, cash bar, raffles, silent auction.
This charitable event will benefit Refuge for Nations, Fashion Group Int'l Detroit, and Stop Human Trafficking. Due to this being an event supporting three local non-profit organizations the hosts have stated no refunds are available after ticket purchase.
The Flagstar Strand Theatre for the Performing of Arts is located at 12 North Saginaw Street, Pontiac, MI 48342. Click HERE for event tickets.
Disclosure – This post may contain affiliate links. By clicking and shopping, you help support the management of this blog.