Mermaid Hair is Here!
Get beachy, gorgeous hair like the Little Mermaid.
Sound the sirens, Mermaid Hair is here! The new Little Mermaid movie is making quite a splash since its release. According to Deadline, The Little Mermaid has made $1175M in just four days from opening as of May 29th. If you haven't seen it already, I definitely recommend you grab some popcorn and go see it!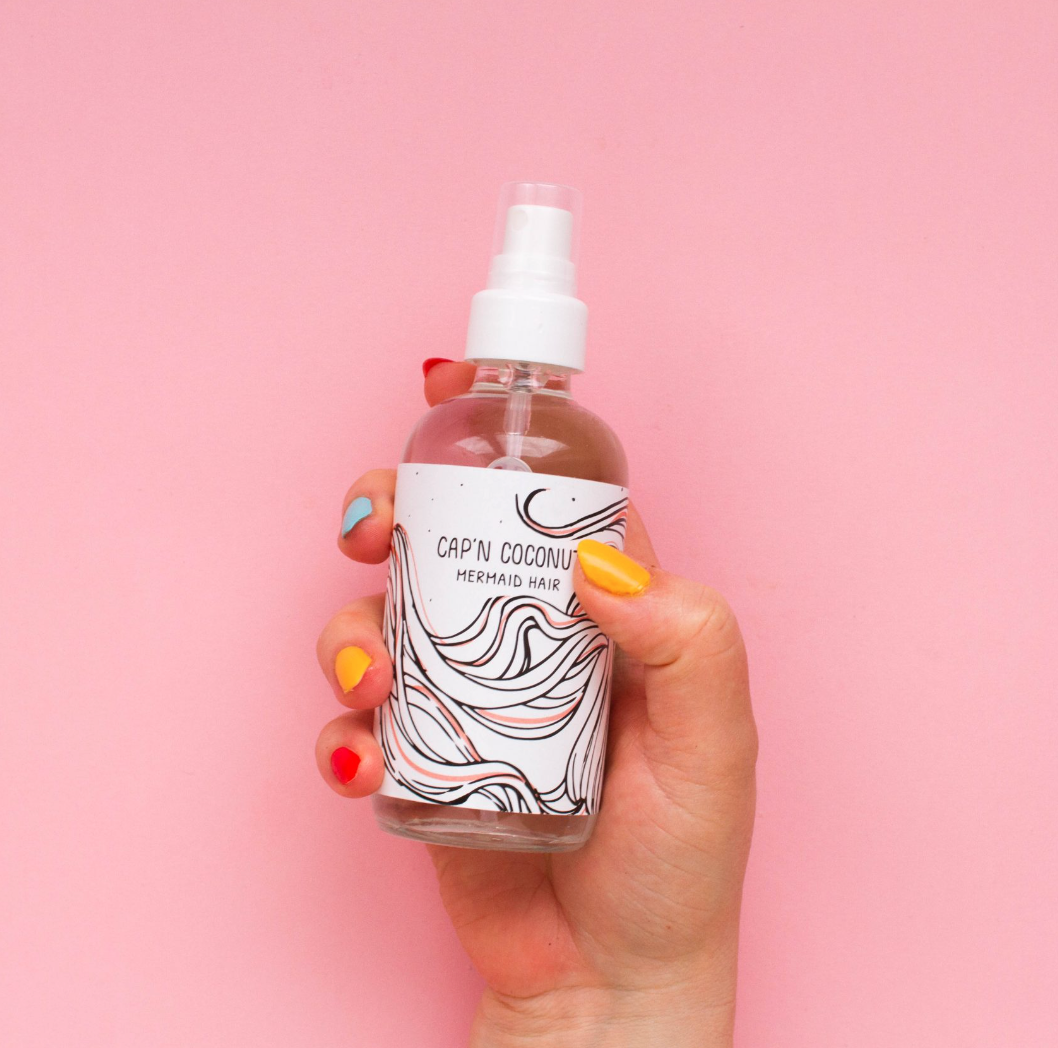 With everyone going to the movies to see The Little Mermaid and the summer season officially just a few days away, I want to help you create the perfect mermaid look at home with help from Cap'n Coconuts' hair texturizing spray.
Designed by a licensed esthetician, Cap'n Coconut is woman-owned. It's a beachy, lightweight spray infused with oils and sea salt to provide just the right amount of all-natural ingredients, moisture, and grit, for any hair type. Plus, it smells good!
Apply it for natural waves, curl definition, and volume. Price: 2oz – $12 & 4oz – $20. This salt spray is unlike any other because it's made with Jacobsen Sea Salt from Netarts Bay, right from the Oregon Coast where Cap'n Coconut is created and headquartered.
Now available on Etsy
Photos – Cap'n Coconut
Disclosure – This is a collaborative post and may contain affiliate links. By clicking and shopping, you help support the management of this blog.