10 Restaurants You Must Try in Orange Beach and Gulf Shores, Alabama
Fresh seafood, jambalaya, hand-cut steaks, AND waterfront views? Yes, please.
Traveling to the Gulf Shores this Summer means you're about to have some fun in the sun in a beautiful place, creating great memories along the way! The beaches on the Emerald Coast do not disappoint with their sugary shores and crystal-blue waters. The Gulf Shores, Alabama is a perfect destination if you're looking for relaxation, sun & sand, and family-friendly adventures!
Of course, there are hundreds of delicious dining options available too! Here are 10 great restaurants you must try while vacationing in Gulf Shores.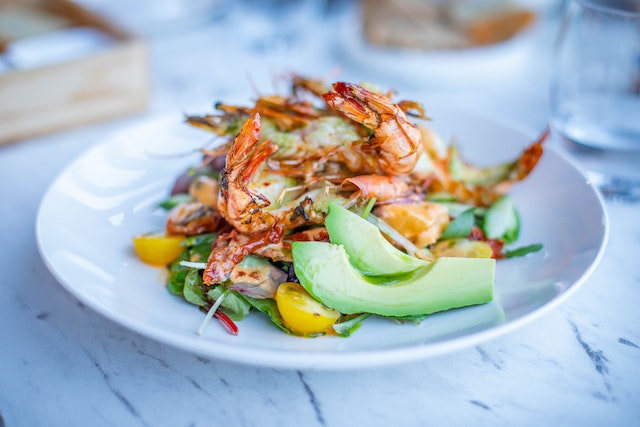 Cobalt the Restaurant
This sweet local restaurant is nestled under the Perdido Bay Bridge just near the Caribe Resort and offers beautiful views of the Bay. The atmosphere is casual so no need to dress up but you should plan on having a good time because there is always live music to enjoy! They offer authentic dishes from top chefs from three distinct kitchens. Open for lunch and dinner. Located at 28099 Perdido Beach Blvd., Orange Beach. Visit cobaltrestaurant.net.
The Gulf
The Gulf is a chic hideaway that offers a fun selection of appetizers, side dishes, and entrees with a menu that changes daily. This fun date-night location gives outdoor dining in the sand, waterfront views and it is even pet-friendly! Located at 27500 Perdido Beach Blvd., Orange Beach. Visit thegulf.com.
Angry Crab Shack
Serving fresh, delicious seafood in a casual, fun environment is what the Angry Crab Shack is all about. Plan to bib up and dig into boiled seafood such as crab, lobster, crawfish, and shrimp! Located at 25751 Perdido Beach Blvd., A1, Orange Beach. Visit angry crabshack.com.
Acme Oyster House
Acme offers fresh, hand-shucked oysters and New Orleans favorites like jambalaya, gumbo, and cajun-creole classics. The original was established in 1910 in the French Quarter in New Orleans and they're still serving delicious dishes across the south. If they originate from the French Quarter, you know their dishes have to be good! Located at 216 E., 24th Ave., Gulf Shores. Visit acmeoyster.com.
Bleus Burger
Bleu's is a full-service restaurant offering delicious gourmet burgers, made-from-scratch dishes, and more, all in a family-friendly environment. If you're looking for blackened shrimp, you'll find it here too! Located 3800 Gulf Shores Parkway, Ste. 240, Gulf Shores. Visit bleusburger.com.
Ginny Lane Bar and Grill at the Wharf
Take the kids to Ginny Lane! Ginny's is a fun atmosphere and a local favorite located at the Wharf. They offer beautiful waterfront views, weekly specials that change according to the chef's delight, and a kid's menu that will make your kids happy with full tummies. Located at 4851 Wharf Parkway, Ste. D106, Orange Beach. Visit ginnylanebargrill.com.
Gulf Shores Steamer at Sanroc Cay
The Steamer is quite popular among both the locals and visitors! This restaurant serves steamed Royal Red shrimp, snow crab legs, mussels and oysters, and much more! There are non-seafood options here as well such as cheeseburgers and hand-cut steaks. Located at 27267 Perdido Beach Blvd., Ste. 115, Orange Beach. Visit gulfshoressteamer.com.
GTs on the Bay
There's always a pizza night while on vacation so why not try GTs on the Bay?! This is another family-friendly restaurant everyone will love! This location offers local favorites with a Stonehearth pizza oven, a fresh salad bar for all to enjoy, and yummy craft beers for the beer lover in your family. Located at 26189 Canal Rd., Orange Beach. Visit gtsonthebay.com.
Fresh Off the Boat
This restaurant sits on the water at SanRoc Cay Marina and offers a casual yet relaxing environment with good food and live music every day. They call themselves, "Coastal Casual." indoor and outdoor seating is available, and no high heels necessary. Come as you are and be ready to eat like a local. Located at 27267 Perdido Beach Blvd., Ste. 105, Orange Beach. Visit freshoba.com.
Voyagers
If you want a romantic date night, Voyagers is the place. This is where you wear your special heels and that memorable dress you've been waiting to wear. Offering Gulf Coast cuisine and beautiful views, Voyagers serves seafood caught and harvested by local fishermen and provides first-class service. Be sure to ask your server for perfect wine pairings because they have many! Located at 27200 Perdido Beach Blvd., Orange Beach. Visit voyagersrestaurant.com.
There you have it! Fun restaurants for the whole family and great options for vacation date nights in Orange Beach and Gulf Shores, Alabama. Have fun and enjoy! Let me know which restaurant is your favorite!
Disclosure – This post may contain affiliate links. By clicking and shopping, you help support the management of this blog.