If you're an avid reader of Glamorous Moms then you know for one, I feel all women are beautiful and two, all moms are glamorous, inside and out. I am passionate about celebrating inner beauty and individuality and hope to make women of all ages feel pretty on the outside just as they do in the inside with my fashion and beauty advice. And, if they don't feel pretty at all, my mission through Glamorous Moms is to change that!
That's why I always link myself with real brands and support products and companies that have the same mission. Recently, I started working with a lovely team from Jane Cosmetics, and I'm thrilled to share with you Jane Cosmetics represents everything I represent. By offering high-quality beauty products that enhance one's natural beauty, Jane's on-trend cosmetics deliver performance, pigmentation, and packaging that excite and delight. The brand has a lively, artistic flair, a genuine and inclusive approach and a goal of making all women look and feel pretty and confident.
At the heart of Jane is the belief that compassion is contagious, and being kind is cool. For every Jane cosmetics sold, Jane will donate one similar beauty product to a local woman's shelter to give the gift of confidence. Buy-One, Give-One To A Neighbor In Need. Jane knows that pretty is powerful and it starts with what's on the inside. Looking good, feeling good, and doing good go hand-in-hand. Now that's what I'm talking about!
Check out my favorite Jane cosmetics: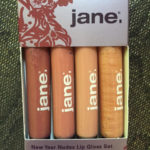 New Year Nudes – Nudes, nudes, nudes are all I can say! I go crazy for nude glossy lips! Jane's moisturizing formula is enriched with Vitamin E to deliver beautiful color and kissable shine leaving lips supple and soft and beautiful.  This set includes Desire (plum pearl), Inspire (mauve cream & my personal favorite everyday gloss), Graceful (nude cream) and Girl Next Door (champagne pearl).
Make Spirits Bright – This set has a color for every season.  When I'm sun-kissed during the summer months, I love the Reverie (coral cream). During the fall, Be Bold (plum cream) is a wise choice. During the winter and perfect for daytime, Believe (pink cream) wears well with any skin tone and of course Enamored (red cream) gives a sizzling look during the holidays. Just like the nudes, these also contain Vitamin E to deliver beautiful color and kissable shine year-round and for all your holiday festivities. Yes, they're right around the corner, hard to believe right?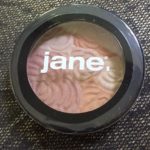 Illuminating Powder – In my book, everyone needs illuminating powder. Jane's Multi-Colored Illuminating Powder comes in an array of glistening shades to create a soft, luminous glow. You can use their hues alone or swirl them with bronzer, which is what I like to do. It's embossed with the brand's signature blooms which are not only a pretty feature but Jane's symbol for empowering women and inspiring social good. The Illuminating powder provides a frosty shimmer to add glow and contains nourishing, antioxidant-rich vitamin E.
Sugar Plum Dreams Eye shadow Set – You can create all kinds of dreamy eye possibilities with this shadow set. Featuring four plush purples to create colorful holiday looks, go from soft to sultry with our petal-soft powders, enriched with Vitamin E to deliver beautiful color. This set includes; Verbena (pink matte), Heather (mauve shimmer), Wisteria (purple shimmer), Iris (dark purple shimmer).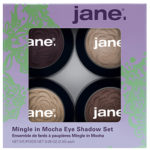 Mingle in Mocha Eye Shadow Set – This gorgeous eye shadow set wears nicely with the Nude glosses mentioned above. Featuring four warm neutrals to create an array of sophisticated looks. This set includes; Magnolia (sand matte), Ray of Light (wheat shimmer), Truffle (bronze shimmer), Trillium (dark brown matte)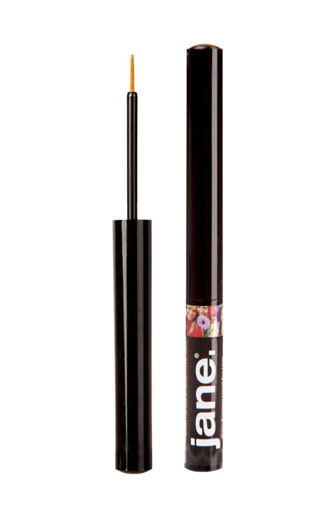 Water-Resistant Liquid Eye Liner – Designed to deliver intense color in a single brushstroke, this is a high-performance liquid liner at an affordable price, that is long-wearing, dries quickly, and includes a fine brush for precise drawing. Available in matte and summer finishes as well as sparkle formulas for special occasions.