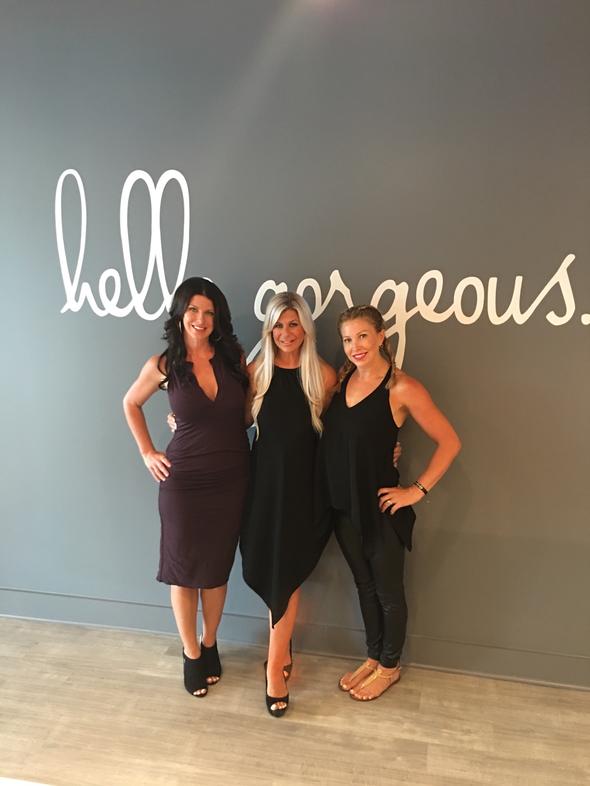 Blo Blow Dry Bar is Going to Blow Birmingham Michigan Away
BLO Blow Dry Bar Birmingham is pleased to announce their Grand Opening downtown Birmingham at 555 S. Old Woodward unit #24 the weekend of Friday, August 5, 2016. The brand new blowout bar will celebrate their grand opening all weekend. The bar consists of ten stations with the best blowout stylists in town including a wide variety of Unite hair products for customers to purchase and add to their home collection. Each client who attends the grand opening on August 5th 9am – 6pm and/or throughout the weekend, Saturday, August 6th, 9am – 7pm and Sunday, August 7th, 11am – 5pm, will receive a blowout for just $25.
A private pink carpet grand opening event for the media will be held, Thursday, August 4th, 6 pm – 8 pm. All guests are welcome to attend the pink carpet event, August 5th for fun networking, pink champagne, pink cupcakes, $25 blowouts, and exclusive invites to upcoming BLO Birmingham events.
BLO Birmingham is co-owned by two Metro-Detroit moms who understand and appreciate a good blow out. Nicole Ashley and Amanda Fraifogl, friends for ten years, are busy, hard-working moms that are excited to give back to the community and give good hair at the same time. Not only do the two besties share good hair but they also have a weakness for Prosecco, high heels, and a love for their community. A portion of the grand opening weekend's proceeds will go towards local non-profit organization The Pink Fund, as well as a free service to a current cancer patient supported by The Pink Fund. The Pink Fund gives financial support to help meet basic needs, decrease stress levels, and allow breast cancer patients to focus on healing while improving survivorship outcomes.
"We are very excited to bring BLO to Birmingham and to give back to the community at the same time. Every woman, no matter their age, race or economic background, feels beautiful after a good blow out. It's something we all have in common and Amanda and I are thrilled to be able to offer the gift of beauty and self confidence to our clients". – Nicole Ashley, Co-Owner.
For more information regarding BLO Blow Dry Bar Birmingham, visit http://www.blomedry.com or email Nicole at Nicole@blomedry.com or Amanda at Amanda@blomedry.com. BLO Blow Dry Bar Birmingham can also be found on Facebook at BLO Blow Dry Bar (Birmingham, Mi) on Instagram @headmiss_tress @mane_maven and via the Apple App store and on Google Play.
Disclosure – This is a sponsored post and may contain affiliate links. By clicking and shopping, you help support the management of this blog.