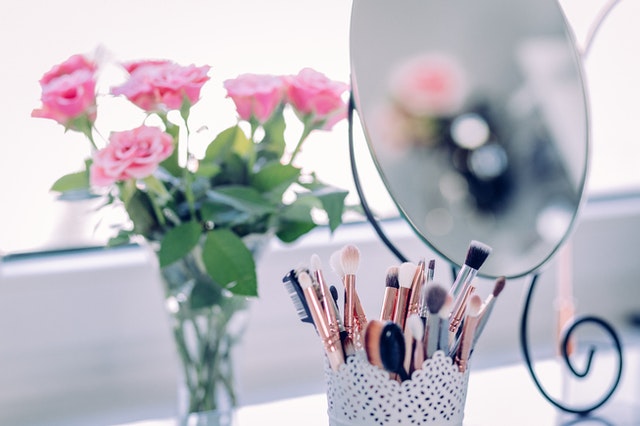 How to Clean Your Makeup Brushes
Can I ask you a question? How often are you cleaning your makeup brushes? Washing your makeup brushes should be done often, especially if you use them every day. Keeping your brushes clean should be a regular part of your beauty routine for the safekeeping of your skin and its overall health. When brushes are used, makeup, oil from your face, dirt, and even bacteria from the makeup itself (from previous uses) can get trapped in the bristles and then transferred onto your skin.
If your skin starts showing small breakouts or clogged pores, a good reason may be because your brushes need to be cleaned. Another great reason to clean your brushes is to take good care of them. We all know a good brush can have a heavy price tag so learning how to properly clean them and getting them on a cleaning schedule will help preserve them and allow them to last longer.
Here's the right way to deep clean your makeup brushes at home…
You will need:
• Gentle baby shampoo
• Warm water straight from the faucet
Instructions:
Begin by running your brushes under lukewarm water in the sink to rinse away any heavy powders that are resting on the ends of the bristles. Be sure to do this until most of the heavy hue is gone and the water lightens up.
Cleansing one brush at a time, squirt a tiny amount of shampoo on the bristles and gently massage the bristles downward to make sure all oils, dirt and old makeup are washed away.
Rinse the brush tip under running warm water until the water turns clear and the brush looks well rinsed.
Use a towel or cotton cloth to dry your brush, reshaping the bristles by pinching them downward. This will relieve the bristles of any access water.
Lay your brushes flat on a dry towel making sure they are not touching each other and leave them to dry.
That's it! Now your brushes will look and feel like new for your next application. Worried about the dry time? I like to cleanse my brushes at night before bedtime allowing them to dry over night for the next morning's application. This work's perfectly!
Do you have a baby shampoo or a brush cleanser you like to use?  Share it with me in the comments below.  
Disclosure – This post may contain affiliate links. By clicking and shopping, you help support the management of this blog.