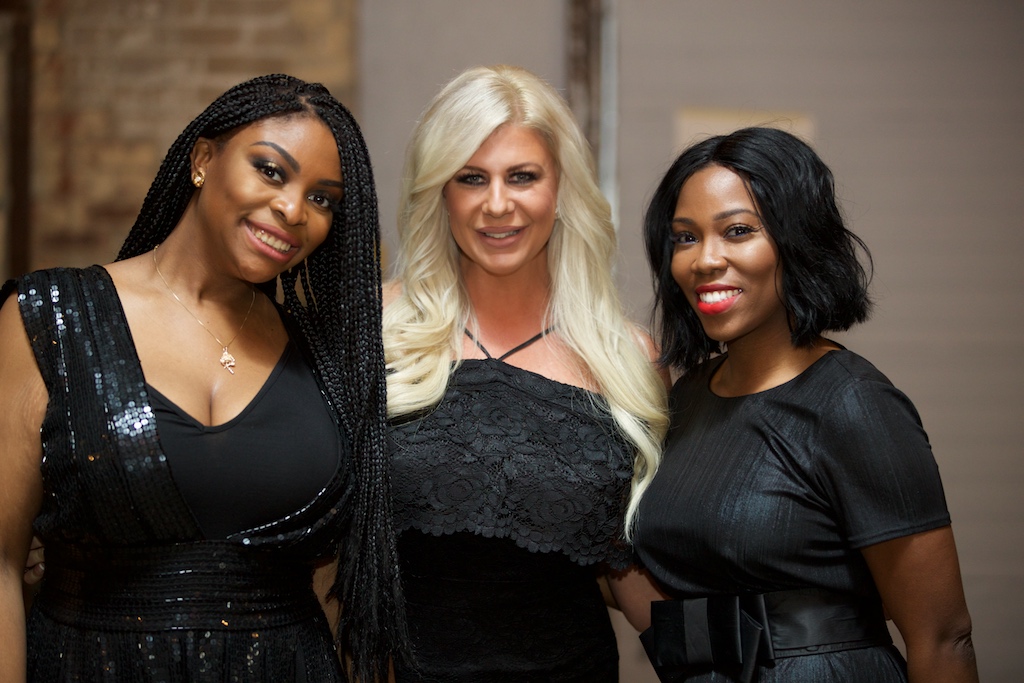 Why We Wear Black: Dedicated Magazine's Movement Called #Momentum
Dedicated Magazine's February 2018 issue is about advocates and who we wear black for. A movement to bring awareness to organizations who need community support. The project was called #Momentum and the magazine issue was released on February 9, 2018. Momentum, an advocacy and positive community awareness campaign quickly came to fruition within two weeks when the owner and senior editor of Dedicated Magazine Cheryl Zemke, brought together influencers, business professionals, photographers, videographers and several key community members to help make a difference in our state and around the world.
The advocacy participants were incredibly diverse and represented a wide range of topics including: the arts, substance abuse, gender and racial equality, anti-bullying, domestic violence, education, STEAM, health and human services, animal rights, elder care, and local community services.
It began after local fashion designer and Dedicated Magazine's owner/senior editor Cheryl Zemke watched the red carpet during the Golden Globe Awards. Anxiously, she waited for the traditional question to each person in attendance, "Who are you wearing?" However this year, it was different. The question, to all wearing black, was, "What or who are you advocating for?" It took a while to adjust considering we are used to celebrating designers and what the celebrities are wearing. After viewing the red carpet, Zemke took a step back to look at the big picture. Even she felt empowered and knew she wanted to be a part of the "Why We Wear Black" movement.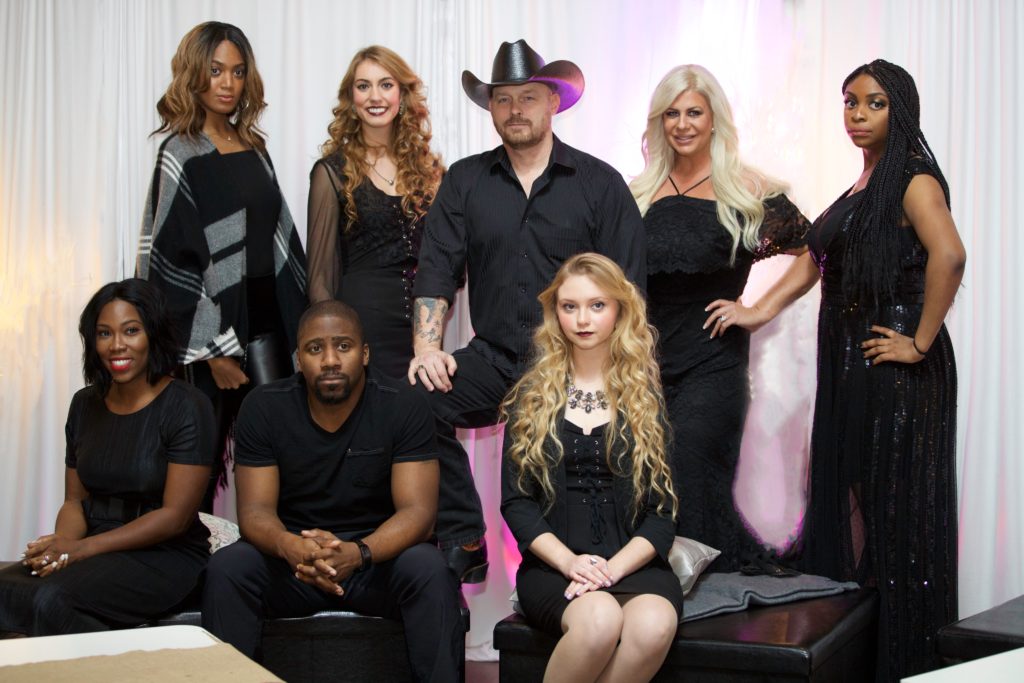 When Zemke called and asked me to be a part of the project, I couldn't refuse. I invited my Detroit Fashion News writers to join me, Kelechi Uchendu and Latasha Spivey. Both ladies were new fashion bloggers and were new to the Michigan fashion scene. It was a joy to include them. Other professionals included in the project/photoshoot were as follows: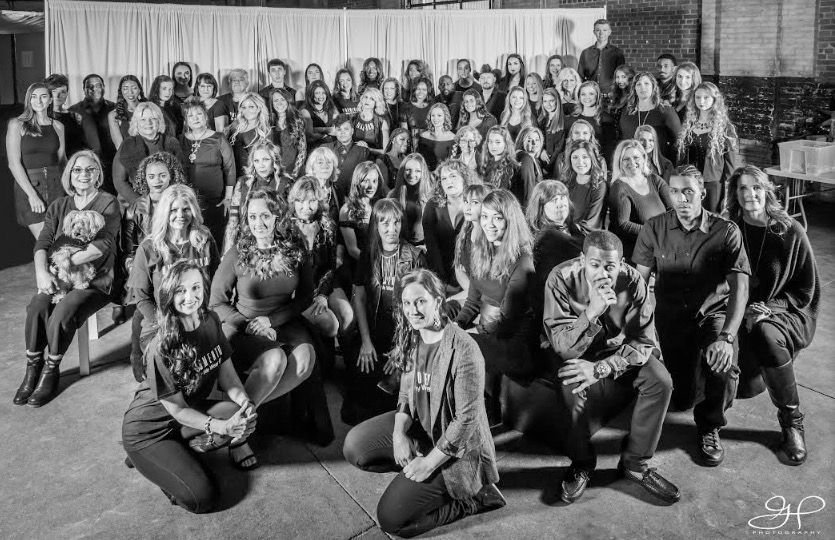 May Russell, an Information Technology executive at Ford Motor Company and the Michigan Council of Women in Technology (MCWT) Chief Mission Officer for Kindergarten-8th grade programs attended to promote exciting passion for technology in young women and girls and the mission of MCWT www.mcwt.org to make Michigan the Number 1 State for Women in Technology.
Deborah Lines, National American Beauties Plus Classic Woman,www.americanbeautiespageants.com represented plus sized women and women over age 50. She cherishes every opportunity to share the Seatbelt safety message "Get Buckled, Save Lives!"
Sherlyn Fox, Royalty International Ms. Michigan Women 2018 is an automotive professional, beauty entrepreneur, and Secretary for the Fashion Group International – Detroit Chapter. Sherlyn is an advocate against sexual/domestic abuse and for asthma awareness. She has produced and hosted many charitable events, raising funds and awareness for community foundations such Common Ground, HAVEN, RAINN www.rainn.org www.commongroundhelps.org www.haven-oakland.org.
Jeff Vega, Vega Studios and Michigan Film Society, is focused on making a difference in the Michigan Film Industry.
Kim Simpson, Academy of Creative Artistic Productions, LLC, Emily Knowles, Your Entourage Agency, and Vicki Howard, TaDah! Productions, represented creating positive role models, the local production and modeling industry, and other community organizations with missions such as recycle/upcycle fashions, mentoring, elder honor, recognition and care, and therapy dogs.
Executive Director Erin Suess, of the Downriver Council for the Arts was also a member of the #Momentum Power Pack who donated her time along with everyone else on the team to help coordinate the large crowd, get the need photo shots for the magazine, and assisting with some of the graphic design.
As CEO of The Lazov Agency and founder/senior editor of Detroit Fashion News, Detroit Mommies, and Glamorous Moms, I always link my efforts and volunteer work to local charities. As you may know, I deeply support the fight against domestic violence and encourage women to help other women as the chair of the Grace Centers of Hope Women Helping Women Fashion Show and Luncheon as well as the Night of Hope event supporting Grace's children. The women and children of this world are our future. We need to take care of each other.
One of the wonderful discoveries on this journey, which the entire team saw and felt, was how advocacy was a family affair. I was with fellow business professionals and philanthropists but parents also came with their children and siblings came together, all to share and promote the community. In total, there were over 70 people taking part in the #Momentum photoshoot. "Advocacy spanned not just two but three generations." – Cheryl Zemke
This is just the first sample of positive messages in our community. Stay tuned as we look forward to even more positive community news from Dedicated Magazine, the #Momentum Power Pack, and Detroit Fashion News. Watch for videos and photos on Instagram and Twitter @glamorousmoms @DedicatedMag and on Facebook. Click here to purchase Dedicated Magazine's February issue.
Disclosure – This post may contain affiliate links. By clicking and shopping, you help support the management of this blog.