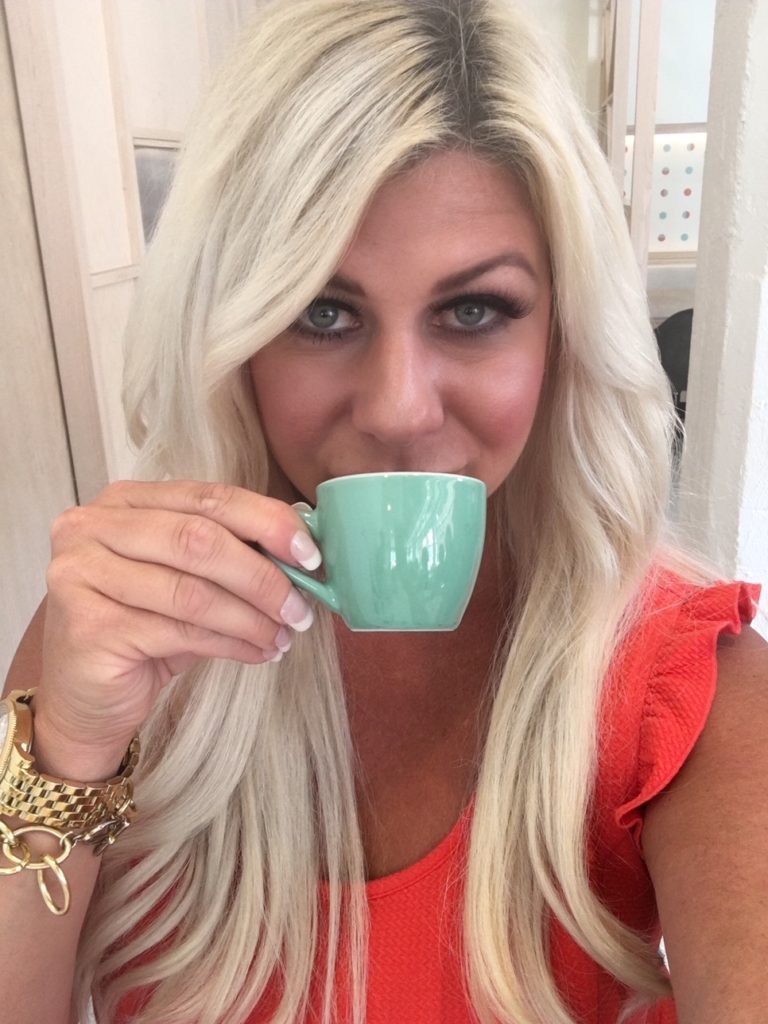 New Order Coffee Roasters
Do you like coffee? Born and raised in Michigan, I've always been the girl that loves local coffee shops, especially in the winter! I also love trips around my mitten state to see new places, try new foods, and meet great people and business owners. We have a beautiful "up north", a gorgeous west coast and what some people don't know, we also have a fun city to enjoy. Yes, I'm talking about Detroit. There is glam here and when it's glam, you know I'm all about it!
I recently had the opportunity to work with Visit Detroit on a fun-filled day of tours, networking, and introductions to great businesses I just have to share. I'll be honest, I reside only 40 minutes from downtown and I love the city and have a few favorite spots of my own. I even take the kids downtown to enjoy the many fun places and events the city has to offer including Campus Martius, Greek Town, the ice skating rink, the Michigan Science Center, the Detroit Institute of Arts, Detroit Opera House, music concerts, and sporting events just to name a few, so I was skeptical whether or not the team could "wow" me with places I've never been…and guess what? They did! In the next few series of blog posts, I'm going to share some great places to visit in Detroit while you're in town. Now that Visit Detroit has broadened my horizons, these are my new hangouts so if you see me downtown, don't hesitate to say hello!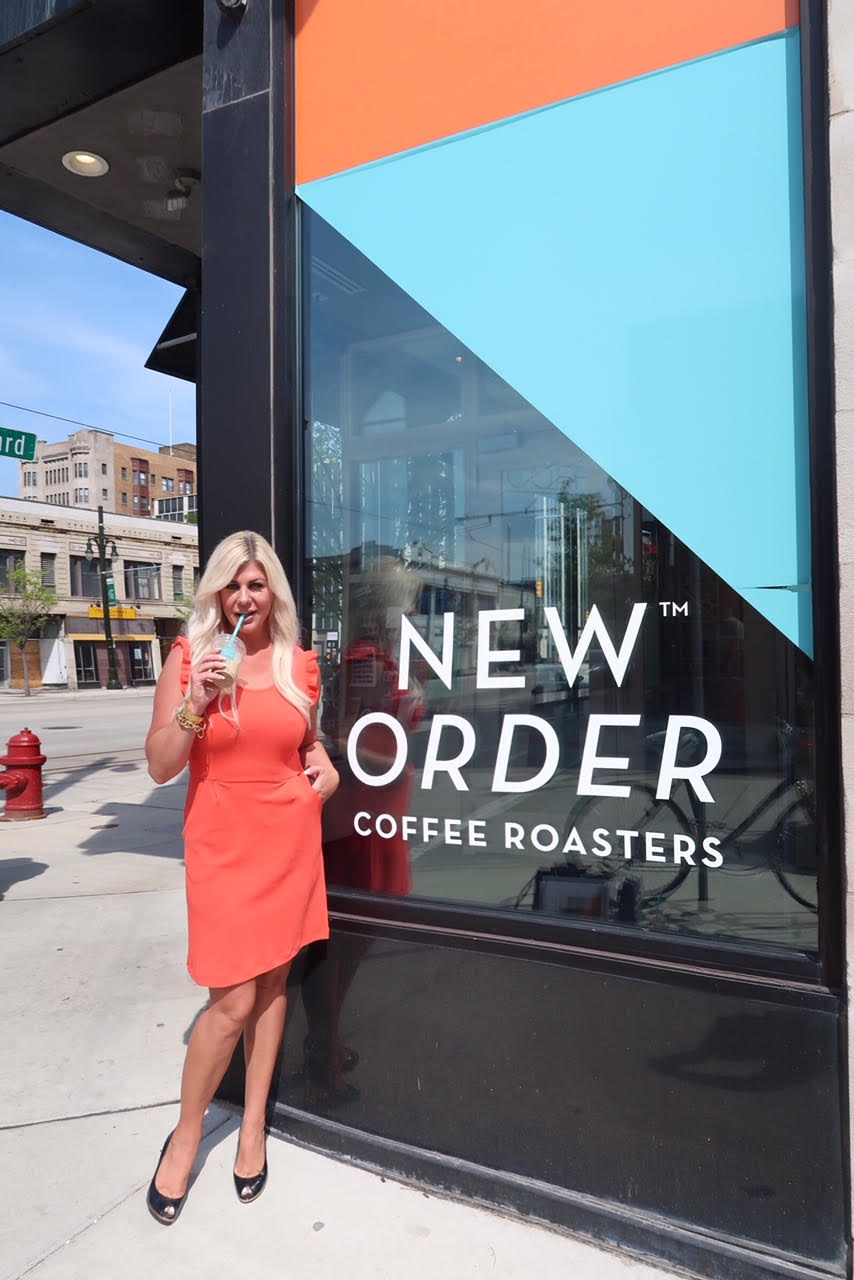 New Order Coffee Roasters; Midtown Detroit
If you're looking for a great coffee shop that stands a part from the rest, and is located in Midtown Detroit, I recommend New Order Coffee. New Order Coffee is located at 3100 Woodward Ave., Detroit. New Order is a 2,000-square-foot café that is bright and cheery (not dark and gloomy) and seats approximately 60 people with an indoor/outdoor heated patio and semi-private conference area. They have on-demand fluid-bed roasters and Synesso MVP Hydra espresso machine and MoA range of six to eight roasted coffees under the label "Rare Share", you know, for the high quality coffee lovers. Other than the high quality coffee, I was drawn to the house-made espresso-and-milk drinks made with milk steeped with sugary breakfast cereals and then strained out for steaming into cappuccinos, lattes and more. Which one is my favorite? The Cereal Milk Latte – cold (pictured above).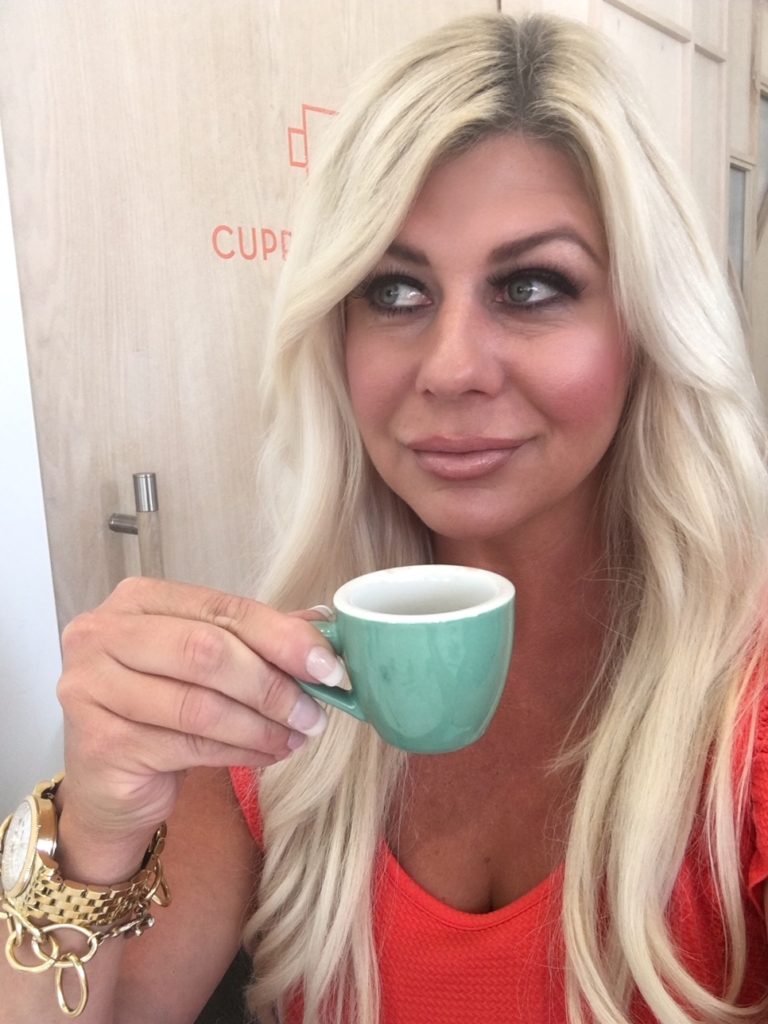 In the coming year, New Order's original coffee lab in Ferndale will transform into the company's second location, and additional cafés will open throughout Detroit. Until then, schedule your next meeting here or a quiet cup at this Midtown location. You'll love the vibe and the coffee even more.
Disclosure – This is a sponsored post & may contain affiliate links. By clicking and shopping, you help support the management of this blog.