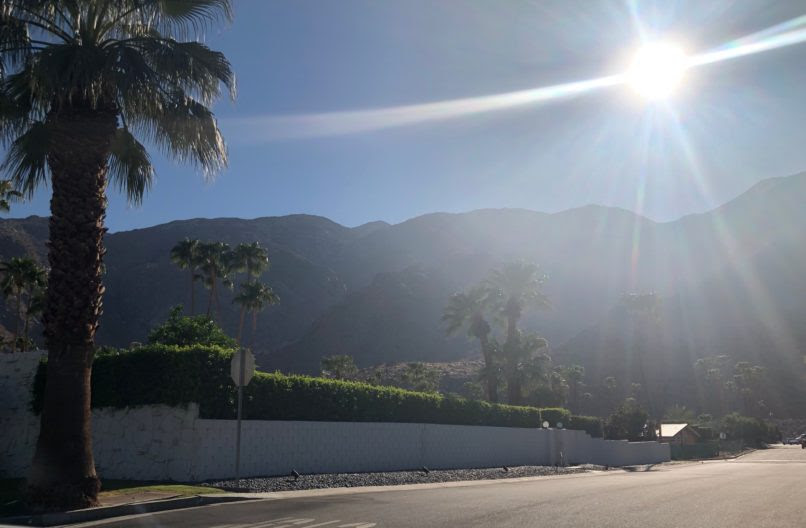 10 Best Places to Visit in Palm Springs
Many people think of Palm Springs as one of California's number one vacation destinations. It's often bookmarked as a restful place where the celebs like to hang out. If you've never been, mid-century architecture and decor is the theme for almost all locations including boutique hotels, restaurants, and stores. Palm Springs to me is intimate, cozy, and very posh. You can soak up the sun with mountains overlooking you, enjoy some of the most beautiful art in California, and pack in the fun during local calendar of events and shopping opportunities.
During my recent stay, I enjoyed visiting the Holiday House for a few days. You can read my review here. Looking for more on what to see and where to go when you're in Palm Springs? Here's a list of my favorite places to visit…
Palm Springs Art Museum
The Palm Springs Art Museum is located in the heart of Palm Springs on N. Museum Drive. Devoted to regional art, performing arts, and natural science. The museum was founded in 1938, and used to be called the Palm Springs Desert Museum. The beautiful artwork will take your breath away and if you're an art lover, plan on spending some peaceful time here studying international Modern and Contemporary paintings and sculptures by artists such as Henry Moore, Barbara Hepworth, Robert Motherwell, Helen Frankenthaler, Duane Hanson, John Chamberlin, Anselm Keifer, and Anthony Gormley and many more.
Back in 1958, a new 10,000 square foot facility was built for the museum and then an expansion occurred in 1962 to include an auditorium in addition to several galleries. Today, the museum is 75,000 square feet and is one of the best things to do in Palm Springs.
Elvis Honeymoon House
The Alexander Estate aka the Elvis and Priscilla Presley Honeymoon House is a mid-century Modernism icon. Condé Nast Traveler, Marie Claire, Travel Channel, AAA Westways, Time, & Architectural Digest have all featured this home based on its history and architectural beauty. Elvis & Priscilla Presley lived here in 1966 & 1967 and Honeymooned here on May 1, 1967 after their Las Vegas wedding.
Today, the owners provide remembrance tours for Elvis fans and rent the space out for weddings and private conferences. The home and outdoor space (Marilyn Monroe's home is adjacent to the backyard) is modern and gorgeous. It's filled with real photos of Elvis and Priscilla, Elvis memorabilia and original furniture pieces from Elvis' famous days. If you're an Elvis Presley fan, you'll get a kick out of this gorgeous place.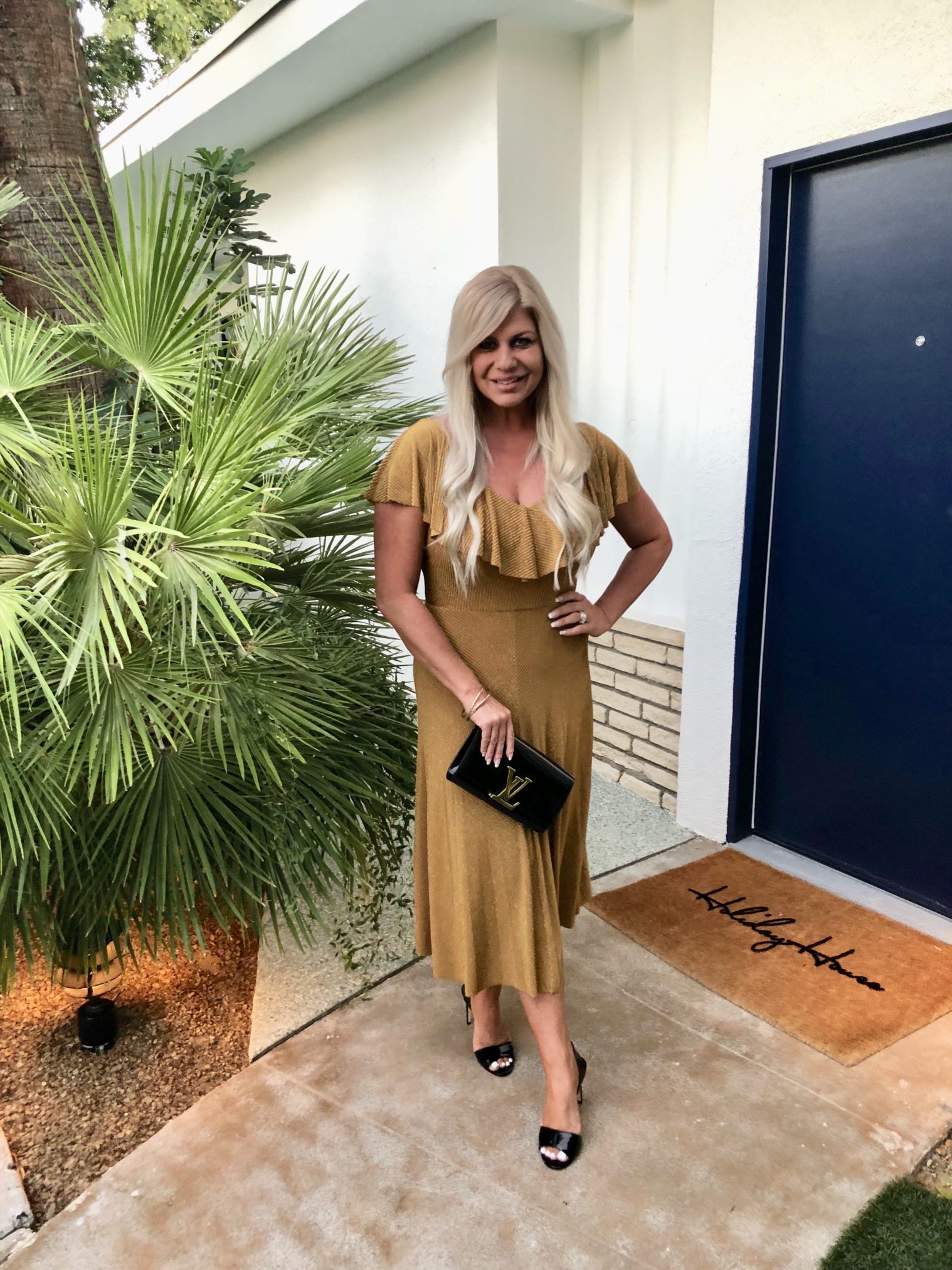 Holiday House
After a recent stay at the Holiday House, I knew I had to share this cute place with all of you! Holiday House is a 28-key boutique hotel with legit midcentury charm. There are no TVs and no phones in the guest rooms but all the cuteness and privacy you crave is steadily available. Built-in 1951 and newly redecorated by L.A.-based designer Mark D. Sikes, Holiday House swoops you off your feet with wicker, lacquer, blue and white patterns, and polka dots, mountain views, and sexy artwork by David Hockney and Roy Lichenstein. Please see my recent review for more details by clicking here.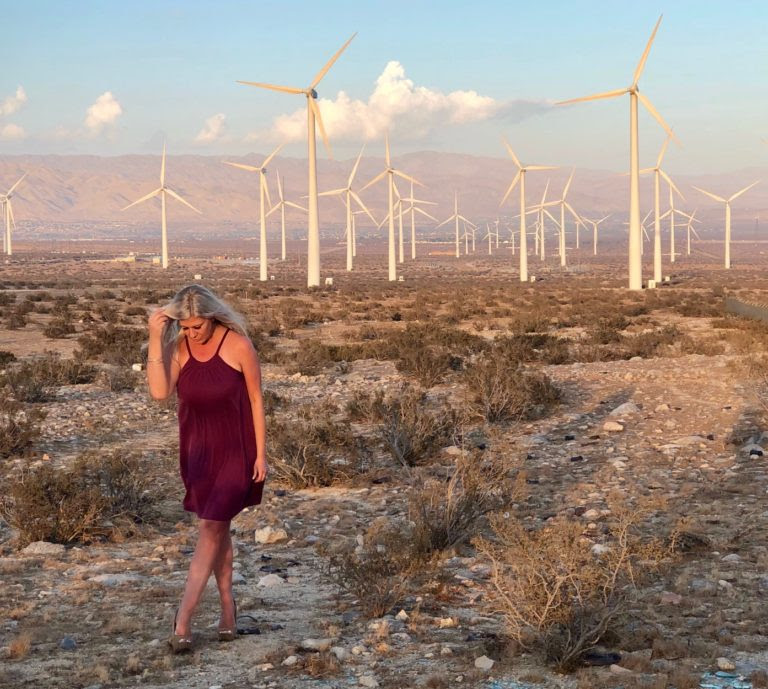 Palm Springs Windmill Tours
Located on 20th Avenue, Palm Springs Windmill Tours provides visitors with a windmill farm tour led by professional guides. The tour educates people about windmills and the process of using wind as a source of energy. Visitors learn about their history and can take fun photos outdoors.
The outdoor exhibits give further information regarding the history of wind power and windmills. The first windmill in Palm Springs was built in 1982. Today, there are over 4,000 windmills spread over 70 square miles in the Palm Springs area. If you're not used to seeing them in your home town, they're magnificent!
Palm Springs Air Museum
The Palm Springs Air Museum is located on North Gene Autry Trail on the northeast side of the Palm Springs International Airport. The museum's goal is to educate and demonstrate the role of World War II warplanes and pilots.
The museum contains one of the world's largest collections of World War II combat aircrafts. They also have a tremendous amount of aviation memorabilia, artifacts and artwork. On property, guests can visit three hangars, a gift shop and a theater. It can even be rented out for private parties and special events.
Palm Springs Tramway
When you want to get out of Palm Springs for some real touristy fun, visit the Palm Springs Tramway. Believe it or not, this is the world's largest rotating tramcar. The tram takes you for a 10-minute ride for 2.5 miles that begins at Valley Station and ends up at Mountain Station at an elevation of 8,516 feet with beautiful views of the San Jacinto and Santa Rosa mountains.
At the top, you will find yourself in the Mount San Jacinto State Park where you can hike, camp and sight see for as long as your little heart desires. In the Winter, visitors that aren't used to snow can visit the top of the mountain to ski, sled, snowshoe and have a snowball fight with friends and family. Then, they can go back down the mountain and say goodbye to Winter just like that. Now this Michigander loved that option!
Desert Memorial Park
Located seven miles southeast of Palm Springs, in Cathedral City, the memorial park holds the interest of many. It's the final resting place for deceased celebrities and public figures that have changed our world in many ways. The most notable among them being actor and singer Frank Sinatra.
Coachella Valley Preserve
Located on Thousand Palms Canyon Road in Thousand Palms, the Coachella Valley Preserve is a protected area that covers 880 acres. This is definitely one of the best places to see in Palm Springs. The Preserve consists of desert wetland and palm woodlands and is the home of the endangered Coachella Valley fringe-toed lizard.
Palm Canyon Drive
Palm Canyon Drive is the main Drive downtown Palm Springs. It's the main area for shopping, galleries and restaurants. The shopping is GREAT and the restaurants provide a variety of international cuisines such as French, Italian, Japanese, American and Mexican. Palm Canyon Drive is especially beautiful because it is lined with tall palm trees and the mountains watch over you in the distance. Everywhere you go, there is a beautiful view not to mention great finds to add to your closet at home.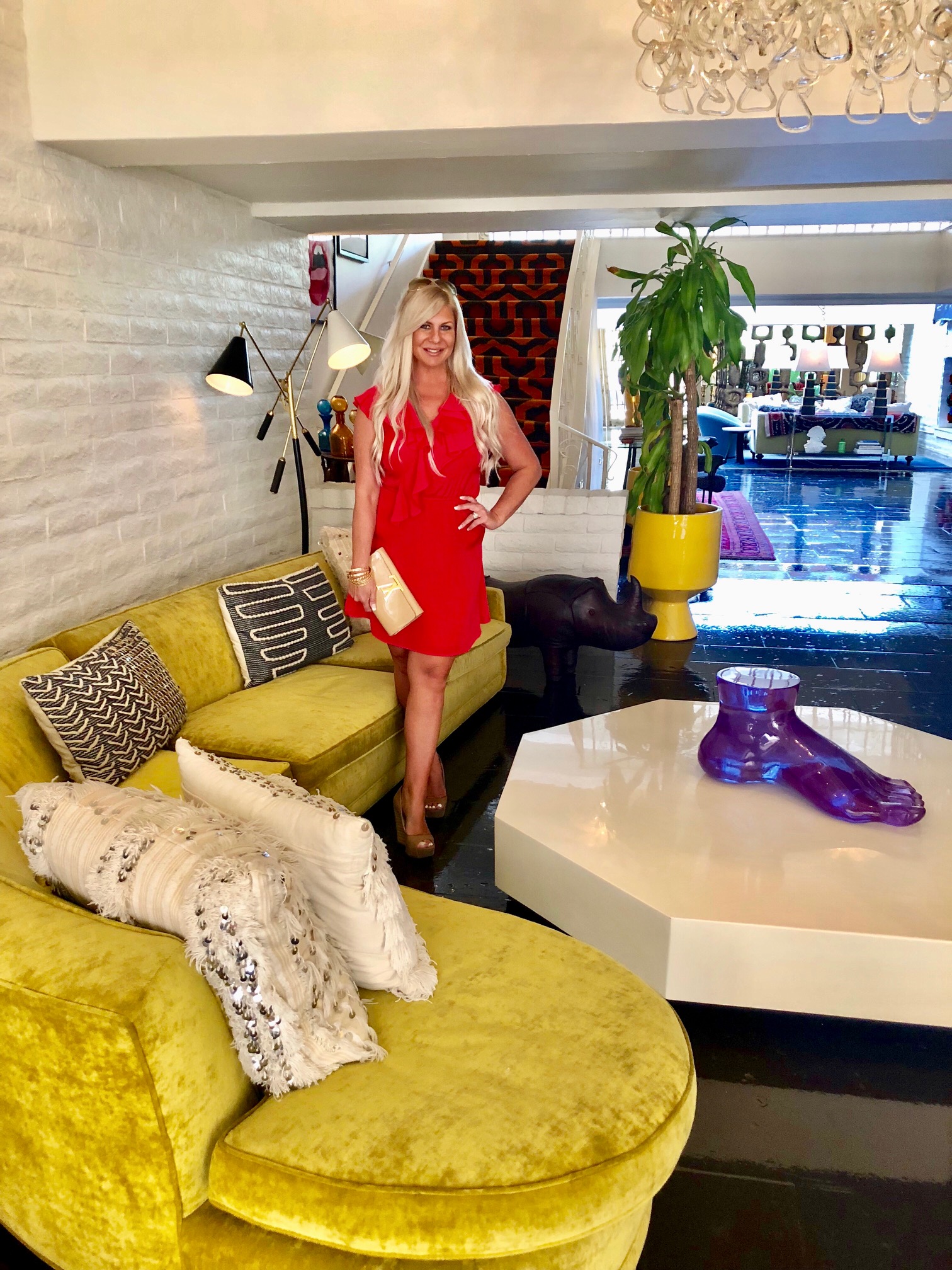 Parker Palm Springs
Parker Palm Springs is the former Givenchy Resort. Back in 2004, this posh hotel underwent a $27 million remodel and 13 acres of gorgeous Jonathan Adler-designed spaces were added. Parker ha 144 rooms that are chic as hell with shaggy Moroccan rugs and Adler needlepoint pillows decorating lacquered four-poster beds and retro art work. The bathrooms spoil each guest with products by Molton Brown and Hermès.
The gorgeous pool is in the center of the property and it's chlorine free so your blonde tresses are safe. Guests can also enjoy a 16,500-square-foot spa, lawn croquet, pétanque, golf, and there is even tennis available. Be sure to have brunch at Normas and a sexy dinner at Mr Parker's. I guarantee you'll love the experience as I did.
There you have it. Just a few of my favorite places in Palm Springs. There is sooo much more to enjoy in this handsome town. Put it on your list and please reach out if you need any advice on your travel plans. My first visit was just a few days ago and it moved up to the top of my favorite California hot spots within hours! I'm already planning a trip to go back!
Disclosure – This post may contain affiliate links. By clicking and shopping, you help support the management of this blog.