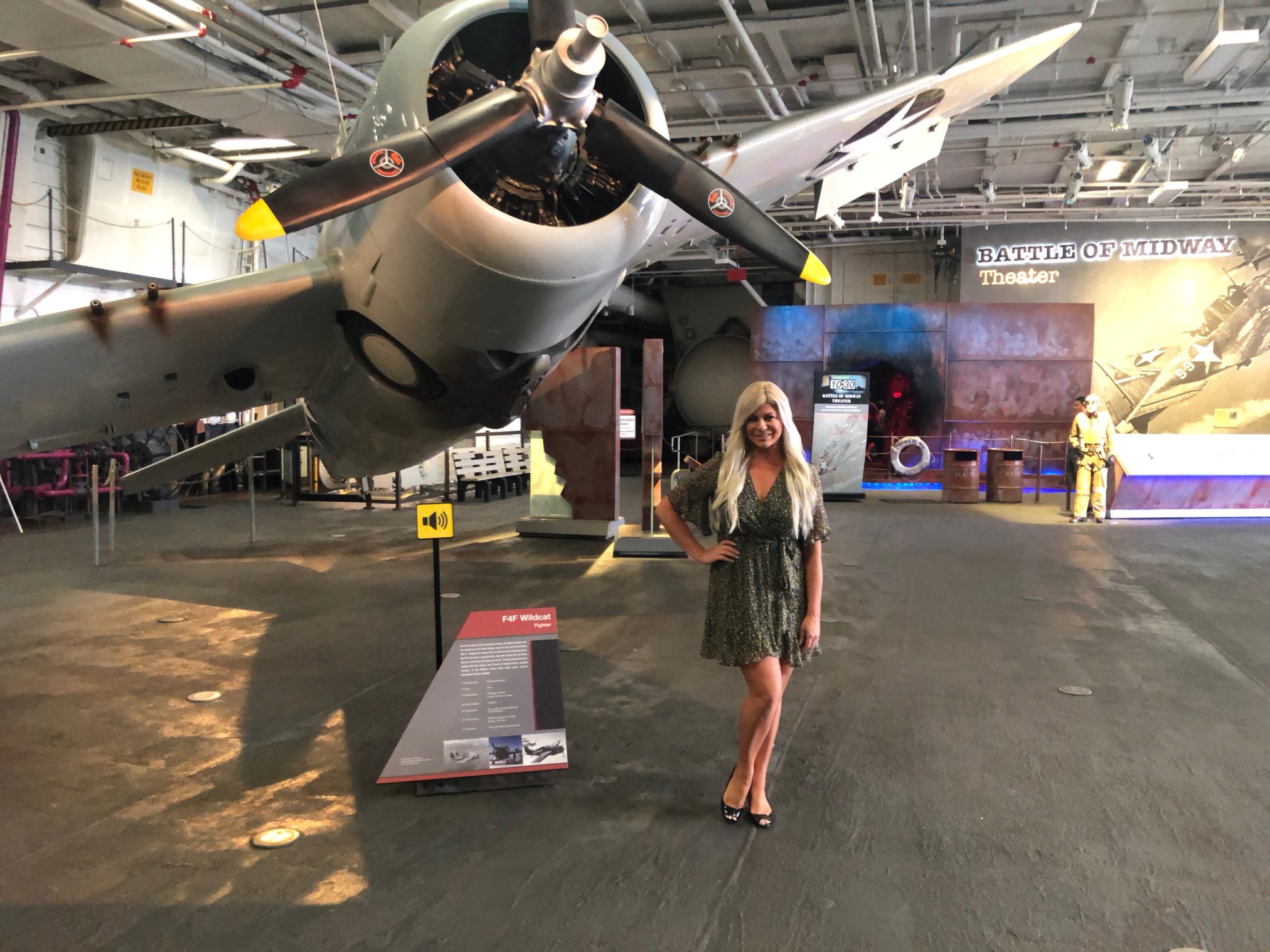 A Fun Visit On the USS Midway Aircraft Carrier: San Diego Museum
As the first and oldest granddaughter of a United States Navy Master Chief, I have to say, I am so proud to be a part of a Navy family and I'm very proud of my Grandfather's professional path as a protector of his country and an E9 Master Chief Petty Officer. His heart, dedication, and devotion is something that thrives in each of us and we learned quite a lot from him before God called him home after battling lung and brain cancer. He survived three deployments during Vietnam and the Korean War throughout the 1950's and 1970's. Living on aircraft carriers for several years and protecting his men and his country was what he knew best. I'll never forget the stories he shared and all of the memories he held close to his heart.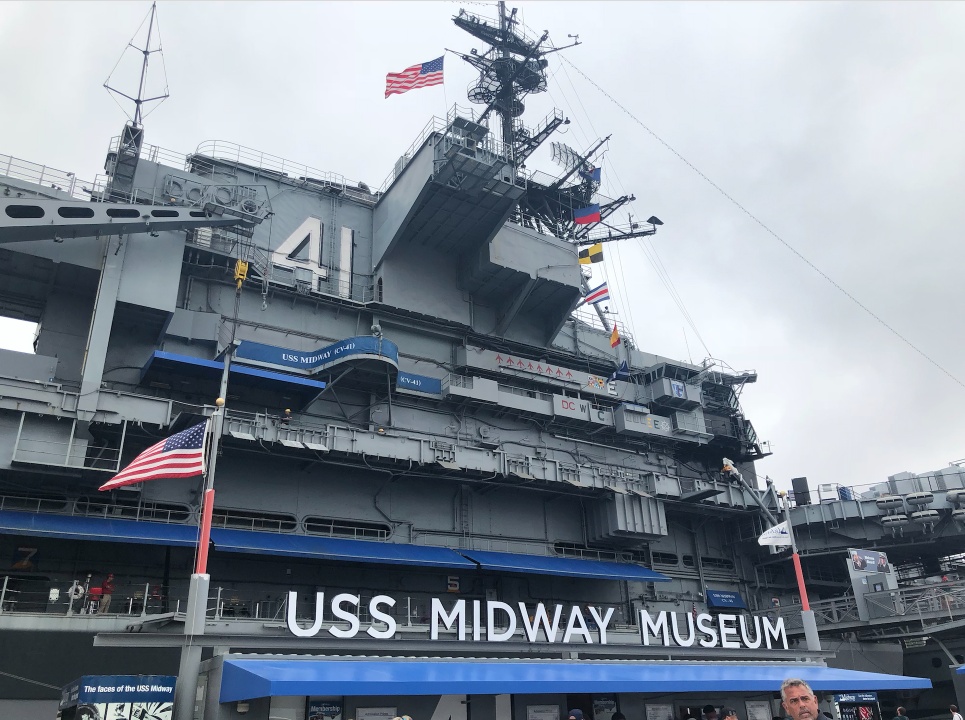 Many of his stories were about his experience living on the aircraft carriers in the middle of the sea and sending men off in fighter jets during the war only to never see them again. He also shared his memories regarding his visits to Japan and seeing exotic places. Even though his journey wasn't glamorous, he was able to see some beautiful places in the world in between assignments. His journey began in San Diego at the Naval Air Station on North Island for training as a young man. A young man who eventually became a retired serviceman after decades of service. Every time I visit San Diego, I feel he's with me, and his stories fill my head.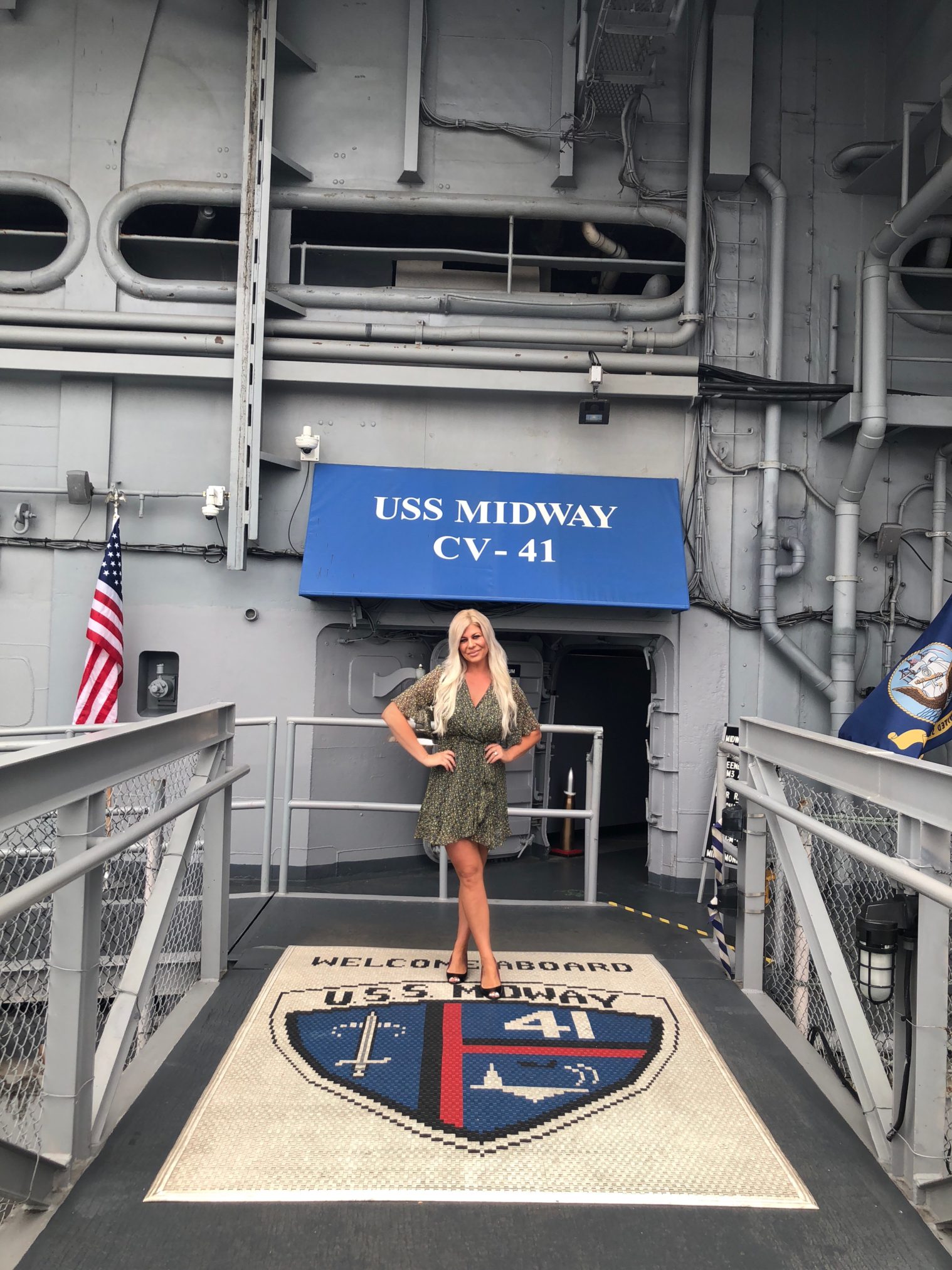 I visited San Diego once again last September (I've been there several times) and had the pleasure of touring the USS Midway Aircraft Carrier, which was truly a time his voice never left my thoughts. It was quite amazing to tour the ship and I loved hearing the retired servicemen tell their stories at specific exhibits. Many of them were just like the stories my grandfather once shared with me. It was surreal, to say the least.
The USS Midway is known as the longest-serving aircraft carrier in the 20th century. Named after the Battle of Midway of June 1942, Midway was the first in a three-ship class of large carriers that featured an armored flight deck and 120 planes. It now is stationed in San Diego for tours and viewing offering education with several exhibits, galleries, guest speakers, and on deck events for all ages. Daily tours are available to all ages and the opportunity to spend the day on the ship and learn about the ship is a fun and educational experience I recommend.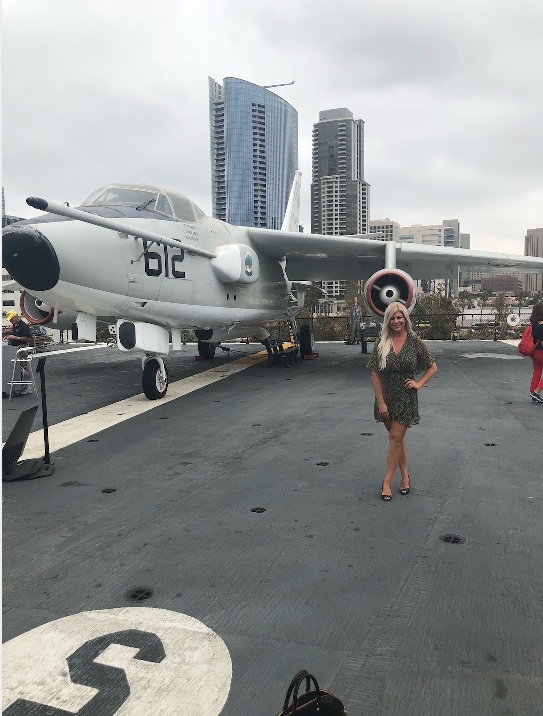 I took the self-guided audio tour and walked around at my own pace. I literally spent hours on the ship and didn't want to leave. Midway's audio tour is split into three engaging sections:
On the flight deck, listen to real-life experienced Midway pilots describe what it was like to fly the more than 20 aircraft on the flight deck off of this floating airport. Also, visit Admiral's & Captain's Country and pilot Ready Rooms.
During the tour on the Hanger Deck, hear what it was like to drop anchor, sleep in an enlisted sailors' bunk or fly a WWII aircraft from Midway Sailors.
Sick Bay, galley, laundry, and engine room are just some of the spaces you can explore while listening to Midway sailors describe their daily life aboard.
The audio tour takes you to 30 locations aboard and the entire tour takes approximately 2-3 hours depending on how long you decide to stay and how long your conversations are with the volunteer Docents.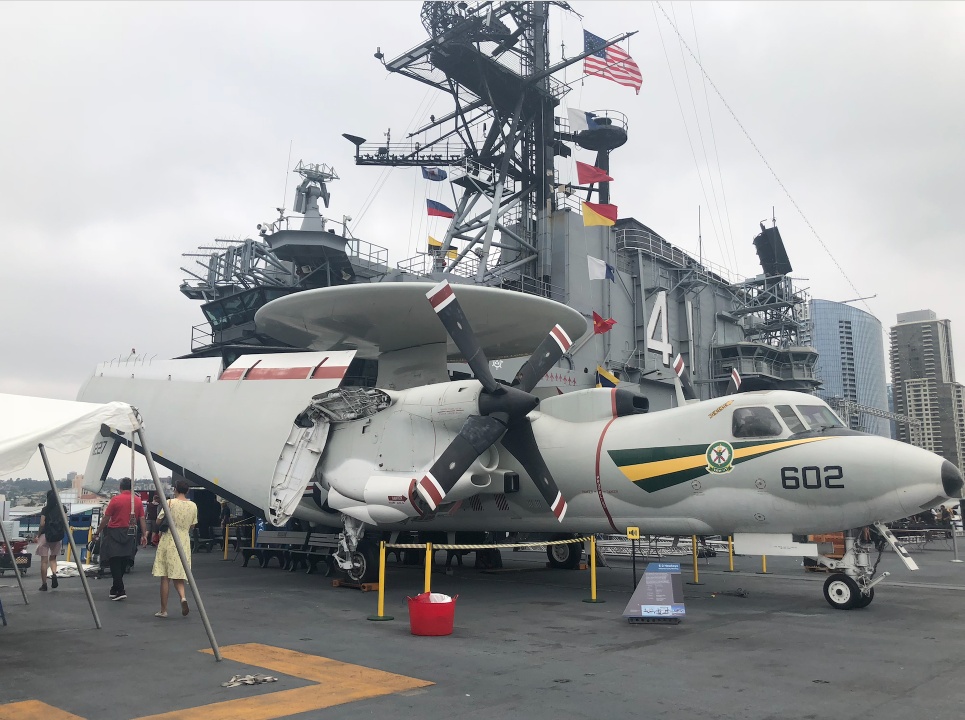 If you are ever in San Diego, this is a fun and great experience. Create a once in a lifetime memory by taking a friend, a date or the family and explore the USS Midway, the longest-serving U.S. Navy aircraft carrier of the 20th century. You'll love imagining living on the floating city with 4,500 shipmates, by exploring galleys, officer's country, sleeping quarters and the impressive 4-acre flight deck.
Taking the kids? Climb-aboard aircraft and cockpits, pretend flying in helicopters, ride three types of flight simulators, climb in bunks, sit in ejection seat theatre, listen to real pilot conversations during Desert Storm, and enjoy hours of education. Tickets are available online. Ticket prices are as follows:
Adults – 18 + – $22
Senior – 62 + – $19
Retired Military (with ID) – $9
Students ages 13-19 or with College ID – $16
Youth – ages 6-12 – $9
The USS Midway is located at 910 N. Harbor Drive, San Diego, California. Click here to purchase tickets.
Disclosure – This post may contain affiliate links. By clicking and shopping, you help support the management of this blog.