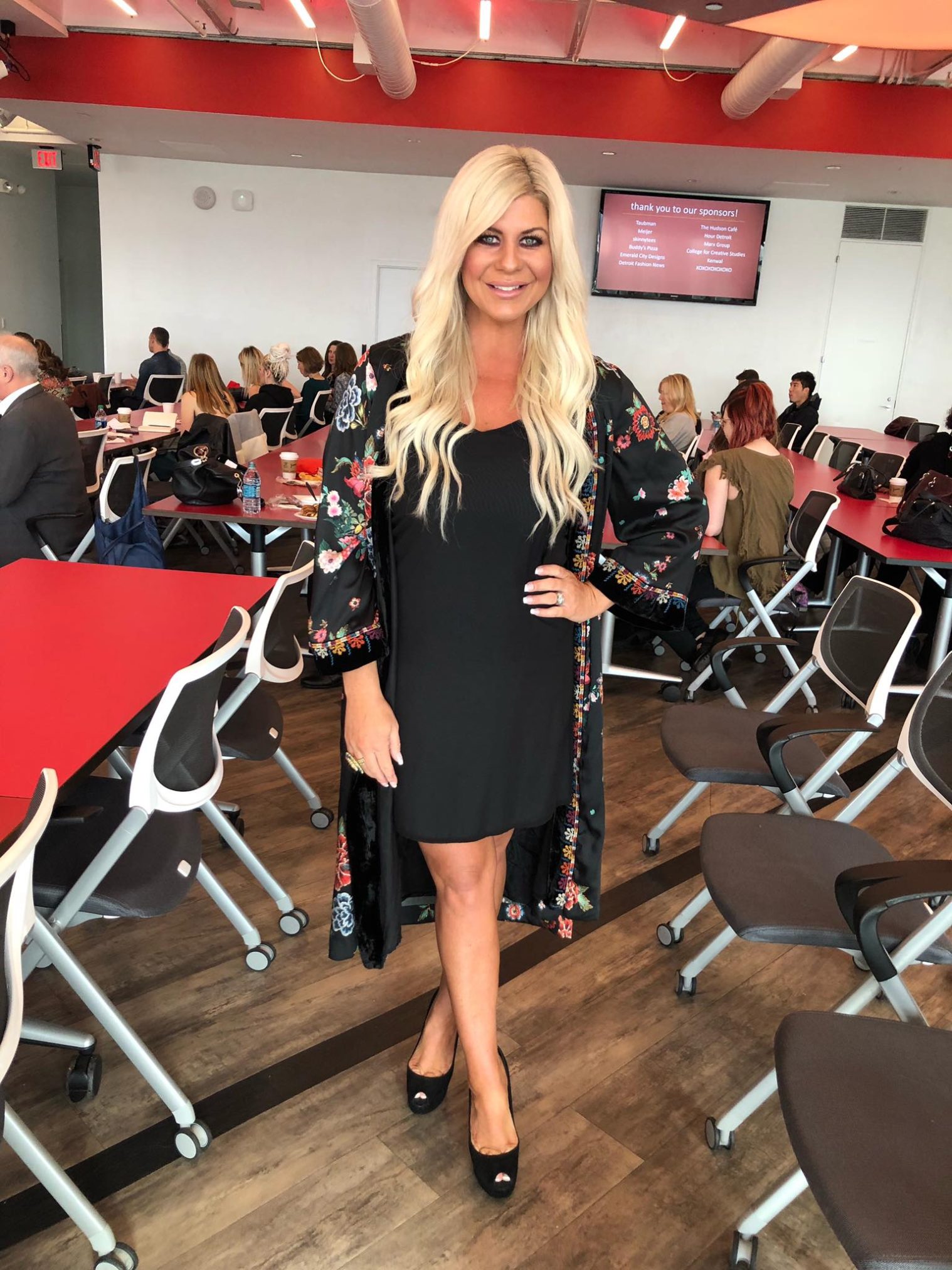 Ten Ways for Moms to Get Their Fashionable Groove Back!
When I started Glamorous Moms over 15 years ago, I wanted to help Moms feel and look beautiful again with fashion and beauty tips. With that being said, I think it's time to go back to my roots. So, Moms… Are you ready to get your Fashionable Groove Back? Are you ready to feel and look beautiful again?
I think I can help. So much of your time and energy now goes into being a Mommy. I completely get it. When you become a Mom, you give up your body, your free time, your sleep and your great hair to your little ones. Am I right?
There comes a time in every Mom's life when we tend to get lost in Mommy-ing and lost in a world of dreamy little eyes, storybooks, formula, and playdates. But one day, you're going to look in the mirror and notice you aren't quite the girl you used to be. Maybe, there's puke on your shirt, your hips are a tad wider and a good hair day means the bun stays uptight and stays in place instead of it flopping to the side.
But there is hope. If you look in the mirror and wonder where that confident, beautiful woman went, she's still there! I promise! Here are a few fashionable ways to bring her back:
Invest in a Dress or Two
Jeans, shorts, and leggings are cute, but sometimes a dress can help you look a little more polished than usual. When the weather is hot, a dress will not only look nice but it will also keep you cool. Dresses can be worn with flats, heels, boots, wedges, vests, denim jackets, sweaters, etc. There's so much you can do with a dress and its a fashionable choice when you want to step it up a bit.
Throw on Heels
Heels aren't just for special occasions. Heels now can be worn with denim, track pants and skirts as well as dresses. Heels can be slimming and can lengthen your legs. I don't recommend 6-inch heels during afternoon errand running, but you can wear a cute wedge or kitten heel to step it up a bit. No pun intended.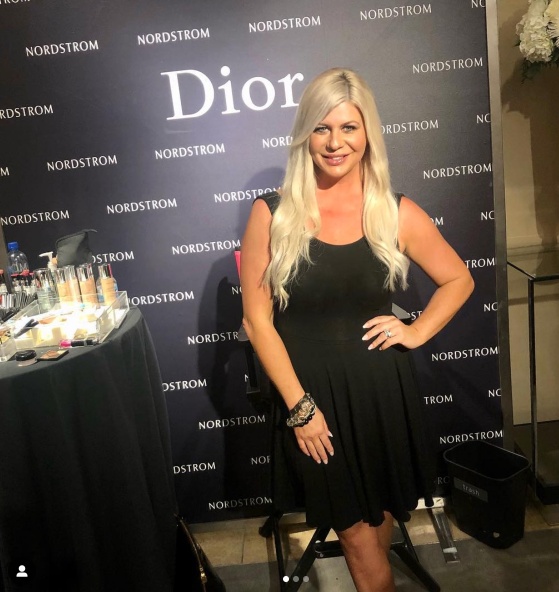 Add Accessories
A statement necklace can go a long way and can be worn with several different outfits. Not a necklace girl? I personally, love to wear a few bangles on one wrist or wear a large dinner ring. Both are easy to take off when needed (dishes, diaper changing, etc.) and I don't feel like I'm overdoing it with one statement item. Accessories can change an outfit for the better. No matter what you wear!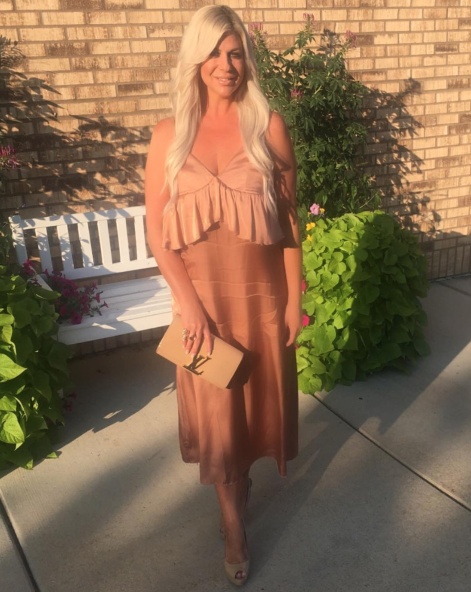 Make a Statement with Fashion
Gone are the days of sweats and smelly t-shirts. It's time you started bringing out your favorite clothes for playdates and conferences. Yes, I'm serious. Don't wait for a special occasion. Put on your favorite sundress or wear a statement necklace with your casual jeans or track pants. Make a statement that represents your style and your personal taste and wear wore favorite items. Do this every day for yourself.
Do Your Hair
I know a sloppy bun is necessary at times. Especially when it's 4 a.m. and you've just gotten up for the third time to feed the baby a bottle. I have been there! But once you're rested and ready for the day, give yourself great hair. You deserve to take care of yourself and having great hair can help boost your self-esteem and self-image when looking in the mirror. Even on the days when you feel like pulling it out, go the extra mile to make it look great.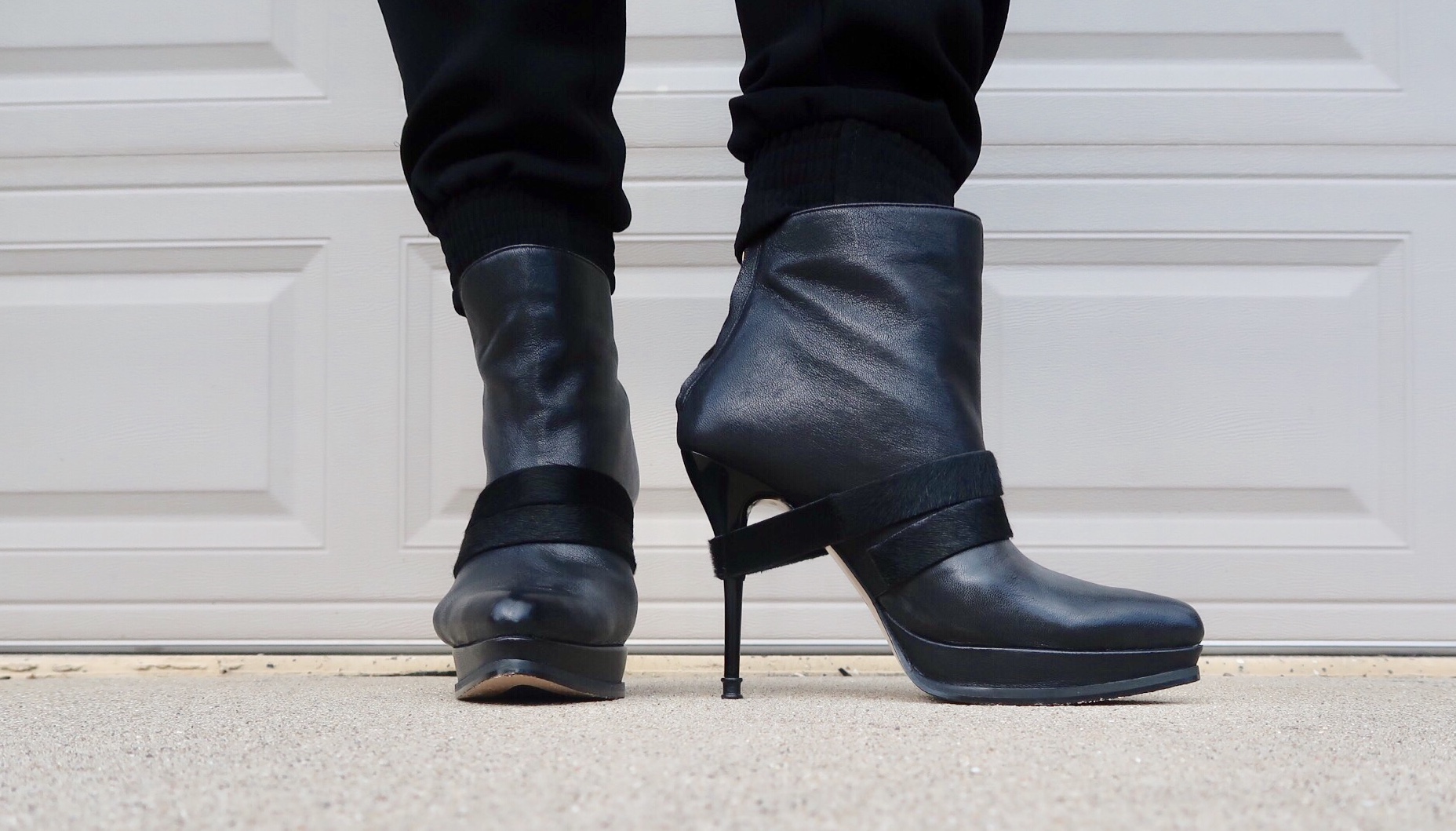 Throw on a Pair of Boots
Leather boots look good with most leggings and dresses. You can even wear them with denim. As soon as you throw on a pair of boots, your look is immediately elevated. Again, not a heels fan? Flat boots are perfectly fine. Ankle boots, knee boots, and over-the-knee boots are always acceptable no matter the heel height.
Choose Fitted Rather Than Loose
Wearing a baggy shirt or sundress adds pounds and no Mom wants or needs that! Do you prefer wearing denim or pants? Choose a top that flatters your figure. Want to throw on a leisurely day dress? Choose a style that compliments your body, not a dress that can be used as a family tent for the weekend. You know the type.
Carry a Handbag that Counts
The handbag you carry doesn't have to be crazy expensive. It just has to be cute and in style. The bag you carry can be a fashion statement and a baby bag all in one. Pick a modern style in a color you love and wear it every day. So what if you have makeup, bottles, and formula inside. No one has to know its contents as long as it's chic and stylish and can hold all of your Mommy needs at once!
Say No to Sweats
I know sweats are comfy but go the extra mile for yourself and avoid wearing them when you are actually leaving the house and have things to do. Sweats are comfy but not very appealing. Plus, they really do nothing for your figure. I'm not saying you have to wear a tight dress every day, but I do recommend you wear an up-to-date outfit that makes you feel good.
Layer to Make New Outfits
Layering clothing is a good idea when you need to keep warm, but it's also a fun fashion trick to create new outfits right from your very own closet!
These ten helpful tips will come in handy when you're ready to be you again. I recommend starting now. You deserve to look and feel your best.
You are invited to the Inlinkz link party! Click here to enter
Disclosure – This post may contain affiliate links. By clicking and shopping, you help support the management of this blog.