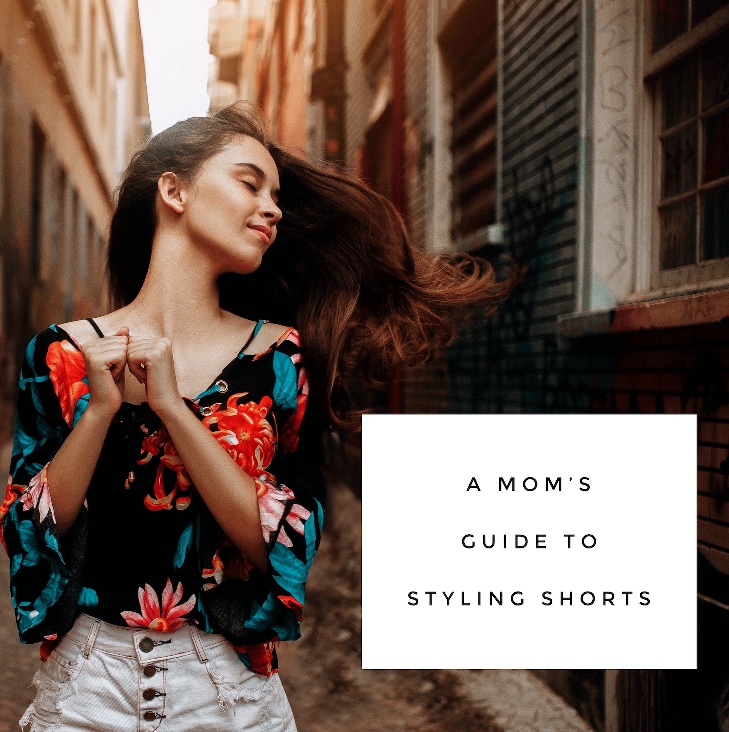 A Mom's Guide to Styling Shorts for Elevating Casual Outfits
A Mom's Guide to Styling Shorts for Elevating Casual Outfits
Have you ever found a sticky stain on your shirt out of nowhere? Or have you struggled while trying to chase your little ones around the playground? If so, give yourself a pat on the back, because this means you have been thoroughly welcomed to the world of parenting!
Due to all these small tasks, some moms forget to dress up every now and then, which is a shame because not only do they have the most beautiful job in the world, they are also the most beautiful people! So, how can you highlight the beautiful woman that's been buried beneath the diapers, wipes, and formula?

It's definitely easier said than done, especially with all the sacrifices moms make. Because it's true that both priorities and body shape change when you become a mom, many mothers prefer practical yet plain clothing when it comes to errand runs, school drop-offs and pickups, and even eating out.

However, contrary to popular belief, you don't need to give up your sense of style to embrace parenthood. After all, moms deserve to look stunning given all the time, effort, and love you give!

You can start your style journey by wearing a classic pair of shorts. Not only are they extremely convenient and comfortable, but they also have a casual-chic feel to them. Here's how you can wear shorts to showcase the stylish mom in you:
Accessorize Your Outfit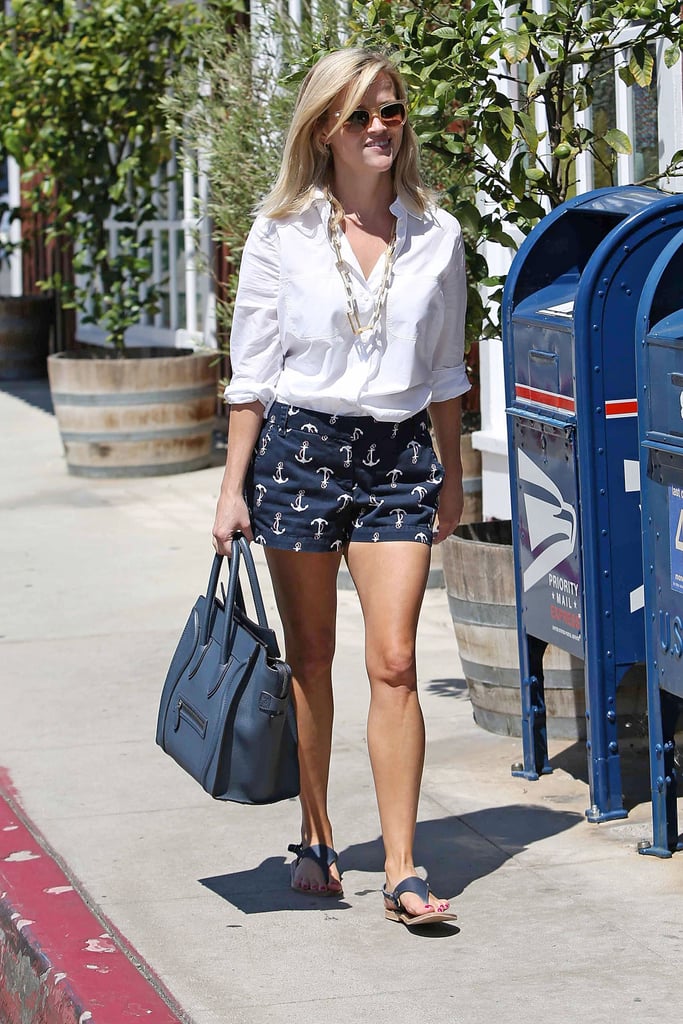 Credit: PopSugar

Although it may sound simple, wearing shorts after a life of long dresses, leggings, and oversized t-shirts can be a big change for a lot of moms. Thankfully, you can get your fashion groove back with this garment by styling your shorts with fun accessories. Need a pro-tip? As I've previously shared on Fashion Advice for Moms, having a stunning statement accessory will add a strong stylish touch to any outfit. From trendy sunglasses to hoop earrings, the thoughtful details of a
statement accessory will accentuate your look without troubling you during your daily duties. Take a cue from actress and super-mom, Reese Witherspoon, by sporting these classy translucent sunglasses shown on Marie Claire.

Go for Layers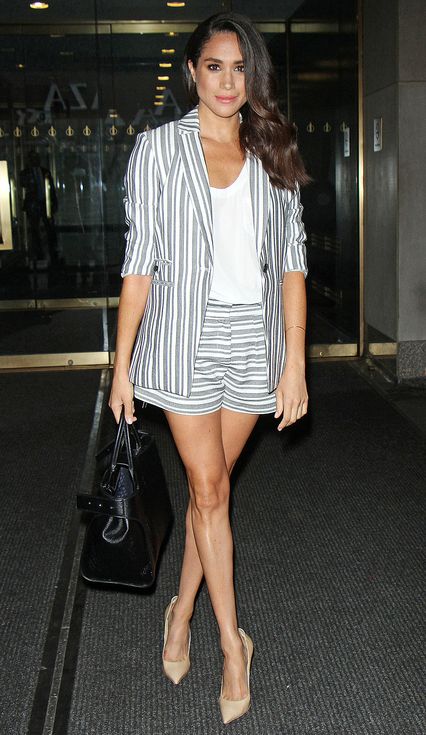 Credit: People

As the idea of wearing shorts is a little worrying for many moms, some might be shy about showing off skin. There's no need to fret, however, as the art of layering will provide the balance needed for a polished look. There are plenty of stylish coats and jackets on Woman Within that can be easily paired with any type of shorts. No matter your style preference, layering will not only help you feel more relaxed in shorts, but it can also add more sophistication and flair, making you feel more fashionable as you go through your motherly tasks for the day.

Stay on Trend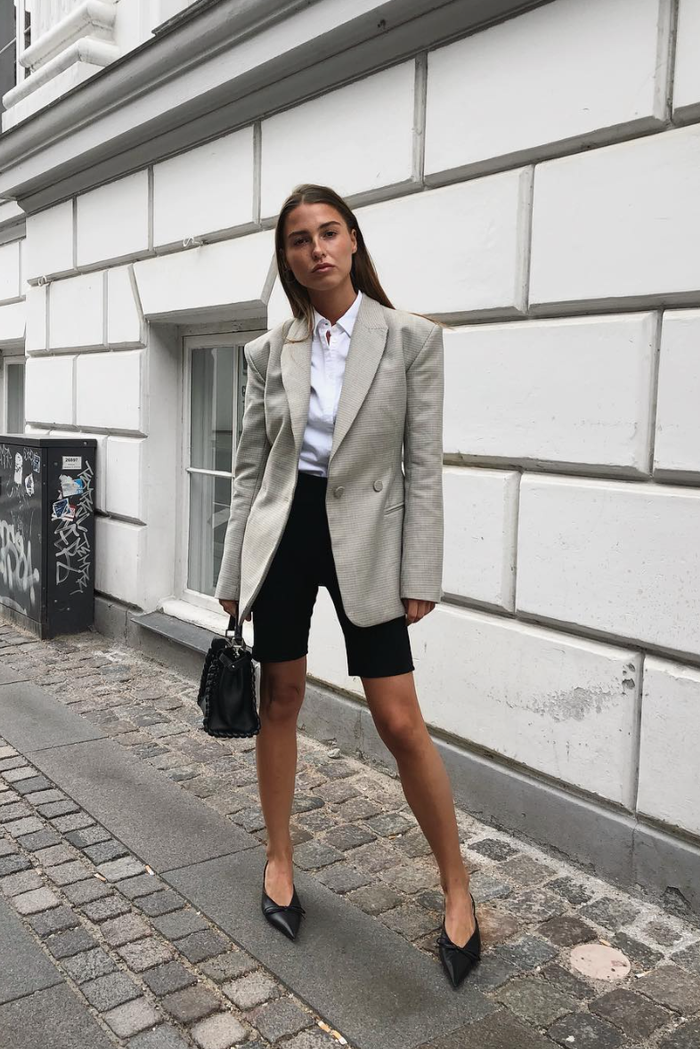 Credit: Who What Wear

You can ease into wearing shorts by looking for inspiration from the biggest trends in fashion. Case in point: Not only are bike shorts all the rage, but they're also so versatile to wear and style. Even Hollywood's biggest celebrities like Kim Kardashian and Gigi Hadid have been spotted wearing a pair when they're out and about. Whether it's an errand run for the kids or a tasteful brunch with friends, grab these stylish biker shorts from Nike and enjoy the comfort they provide. You can also throw on a sweater for a carefree look or a trusty tailored blazer for a more sophisticated style.
Disclosure – This is a collaborative post and may contain affiliate links. By clicking and shopping, you help support the management of this blog.