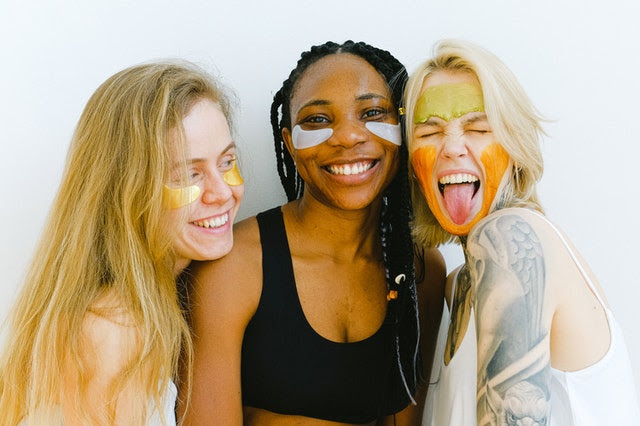 Blushington Launches Online Beauty Bootcamp for a Fun Deep Dive Into Makeup and Beauty

Blushington Makeup & Beauty Lounge is the premier makeup, beauty, dry hair styling, skincare service, and retail destination with locations in Dallas, Brentwood, West Hollywood, and New York City – Upper East Side, Midtown. Now, since social distancing is crucial to our everyday lives, Blushington can now be found virtually through Virtual Beauty Classes & Pretty Parties for teens and tweens.
Whether virtually or in person, Blushington strives to help women of all ages feel confident and beautiful with affordable and personalized beauty services such as makeup lessons and applications, dry hair styling, faux lashes, lash extensions, and even glycolic peels.
Many businesses are turning to out-of-the-box ideas to stay afloat and to serve their clients and customers the best they can during the Covid-19 pandemic and Blushington is no different. I'm happy to announce their services are again available in their welcoming, chic lounges with safety protocols in place or through Zoom meetings allowing those who want to learn from home obtain the knowledge they need in terms of beauty and beauty services. I personally am a big fan of Blushington because Blushington retails a curated selection of the best in independent, female-founded beauty brands.
On the heels of launching their Online Makeup Classes, Pretty Parties, and Wedding Services, Blushington Makeup & Beauty Lounge introduces their Online Beauty Bootcamp tailored to teens and tweens looking for an interactive program of makeup learning, activities, camaraderie, and fun.
Natasha Cornstein, CEO of Blushington states, "As a working mother I am acutely aware of how day camp and sleep-away camp closures are impacting families. We are thrilled to offer our summer programming to make our virtual age-appropriate makeup and skincare curriculum available to teens and tweens who are passionate or curious about beauty. We view makeup skills as powerful tools to help build confidence, to stand taller, and to instill a sense of personal pride. Our Online Summer Beauty Bootcamp will be a perfect activity to take on your own or with a group of friends."
Participants can use their own makeup bag or stock up with Blushington's long list of female-founded makeup brands. Attendees will receive a 20% discount on all products on http://www.blushington.com so they can be prepared with all the right tools and makeup to make the most of the classes.
One Day Beauty Bootcamp is just 4 hours and is $75 per participant. The day will start with the makeup knowledge basics including makeup tools and facial structure. Then participants will learn makeup how-tos for all skin tones, facial shapes, and ages. The two age groups are ages 11-14 and 15-19.
Class Dates & Times:
July 13, 15, 20, 22, 27, 29
August 3, 5, 10, 12, 17, 19
9 am-1 pm EST
2 pm-6 pm EST
À la carte classes are available at $20 each for a 60-minute class. Participants can also sign up for individual classes focusing on specialized skills to expand their learnings, from how to do a smokey eye to skincare to cream contouring.
Class Topics:
Advanced Eye Makeup & Maintenance (Smokey Eye, Colorful Eyes, Winged Liner, Brow Grooming)
July 14, 23
Aug 4, 13
Time: 3 pm EST
Face Shaping (Highlighting, Contour, and Blush Placement)
July 16, 28
August 6, 18
Time: 3 pm EST
Skincare Routing Basics (Steps of Skincare, Skin Type Assessment, Covering Blemishes)
July 21, 30
August 11, 20
Time: 3 pm EST
Bunk Reunion Party: All summer, tweens, and teens can organize their own custom summer virtual camp reunion in the form of a fun makeup party
3-5 guests $100 (75 min)
6-10 guests $150 (75 min)
For larger groups, or any group that wants more time, $150 per hour
Limited spaces are available. Book at http://www.blushington.com
Disclosure – This post may contain affiliate links. By clicking and shopping, you help support the management of this blog.