Prism & Proper Tote by Groovy Girl Gifts
If you follow my social media then you know I can't stay away from the ocean for too long. Santa Rosa Beach, Florida, Oahu, Hawaii, and Aruba are my "go-to" vacation destinations. Each location obviously involves beach life and with those destinations, I need my beach necessities!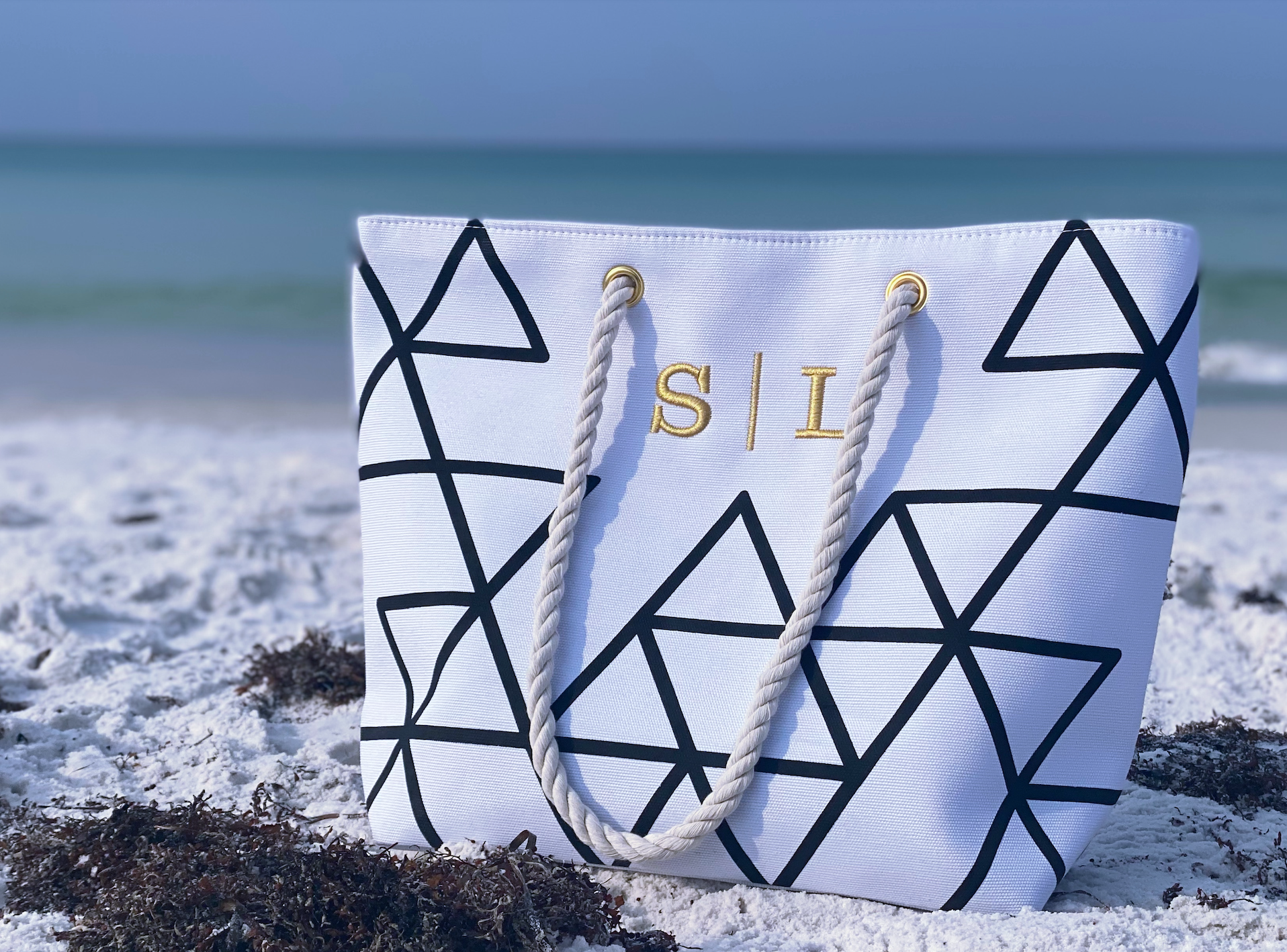 Beach necessities are a must such as sunscreen, SPF for the lips, flip flops, cover-up, swimsuit skirt, sunglasses, healthy snacks, towel, and a water bottle. And, what do I use to carry all of my beach day goodies? During the last three vacations, I used my monogrammed Prism & Proper Tote from Groovy Girl Gifts and loved it! The tote is a big shopper that fits everything I need for the beach day including my sunglasses and wallet for fun vacation shopping.
If you need a vacation/beach tote, the Prism & Proper Tote is perfect. It also makes the perfect gift for any fashionista in your life. Its fashion-forward geometric pattern is bold, while its neutral color palette & design is timeless.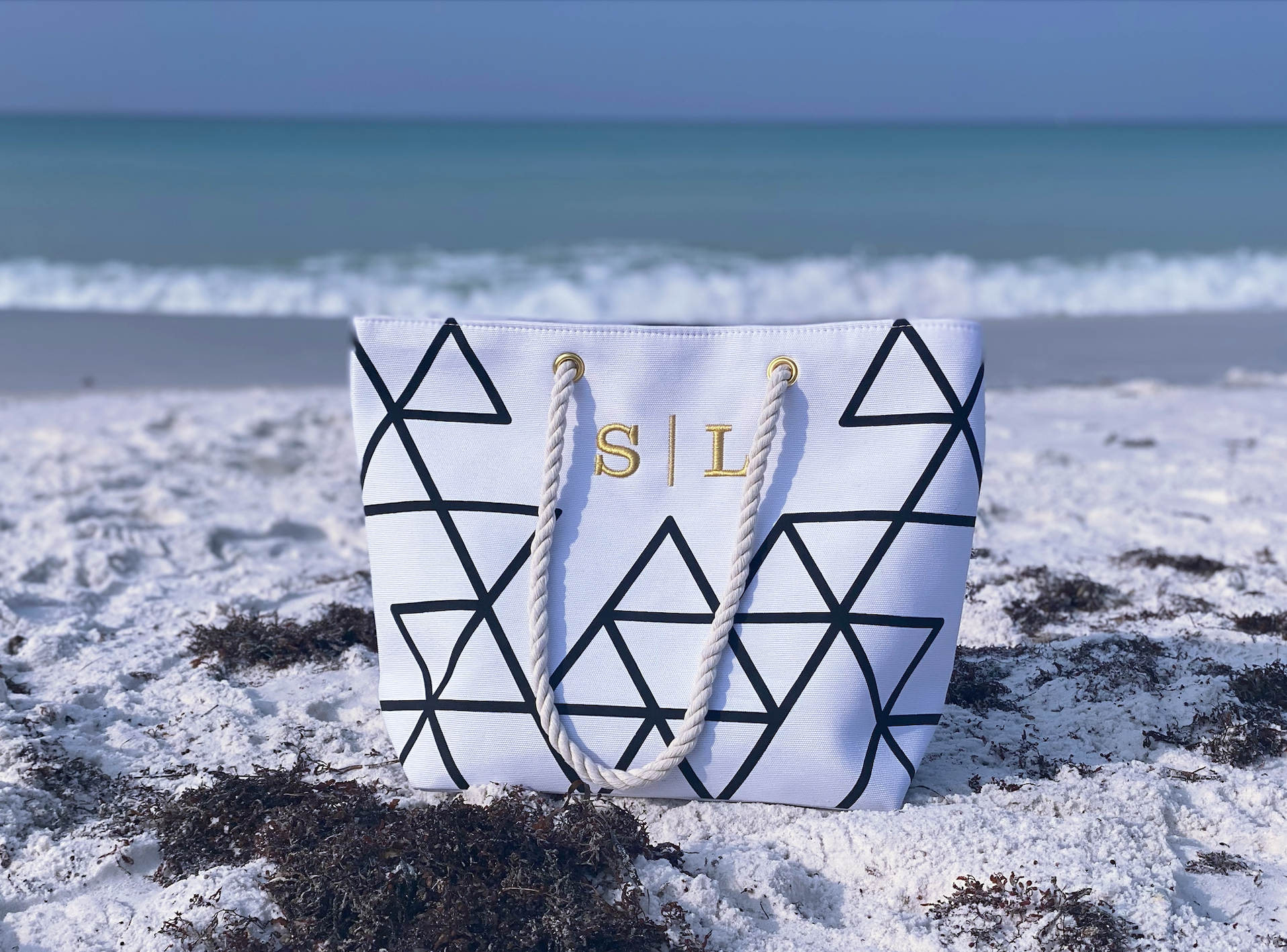 This structured cotton tote bag features a metal snap closure and soft rope handles. My favorite option is you can customize it with a monogram in your choice of colors and fonts to make it an extra special gift.
Click HERE for more information on how to order and monogram your next Prism & Proper tote.
Disclosure – This is a sponsored post & may contain affiliate links. By clicking and shopping, you help support the management of this blog.