New York Fashion Week 2023 Representing Taj Cottage, an Indo-Fusion Fashion Brand
New York Fashion Week: On the Runway Representing Taj Cottage, an All-Inclusive Michigan Fashion Brand Focusing on Indo-Fusion Couture.
New York Fashion Week this year was a fun one, to say the least. There was no chasing show after show, fighting traffic to be on time, and rushing to switch outfits in between (which I do love by the way). Instead, I was asked to represent the Michigan brand, Taj Cottage on the runway. Taj Cottage is an Indian Bridal boutique located in Farmington Hills, Michigan owned by award-winning fashion designer, Rachna Chandra. And, of course, I said, "yes."
The experience was super fun! But I was quickly reminded when it comes to modeling in a big show (not producing or emceeing this time), not much has changed. There's always waiting for hair and makeup, backstage producers and assistants yelling time and lineup reminders. Rushing then waiting. Rushing then waiting. One thing though did not change. Me. I literally experienced zero anxiety, and zero stress and was able to relax and genuinely have a good time.
After years of experience modeling on the runway & in front of cameras to then observing shows from the front row (and second, third, and fourth rows), emceeing shows, producing shows, styling shows, and even doing makeup for shows, I've literally have seen it all. My professional experience certainly helped. But, what helped the most was having self-love, self-confidence, and a realistic point-of-view of who I am and where I am in my career which gave me an incredibly calm and exciting outlook on the entire experience. If only I had that same confidence modeling bikinis in my Budweiser & Venus Swimwear competitions & shoots while in my late teens & early twenties! 😉
One more important ingredient? A designer that believes in me and all that I have to offer – in my true size and my true age. Designers who are all-inclusive are a gift to individuals and to society. And those who choose to be inclusive are then a gift to their own brands. And, that's exactly how I saw the opportunity to model for Taj Cottage. It was a gift and I am grateful.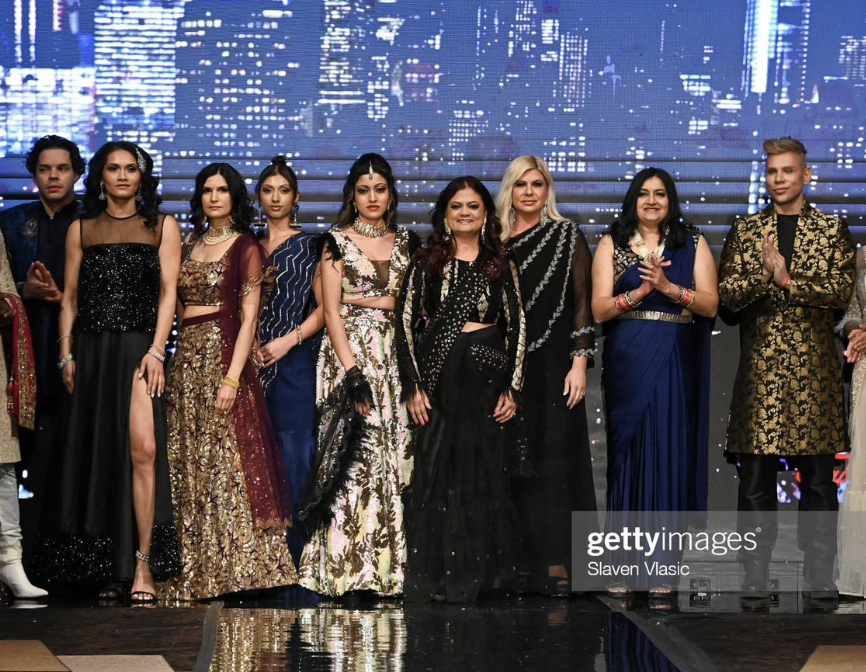 The NYFW Taj Cottage model team consisted of entrepreneurs and influencers of all ages representing Taj Cottage for its "Modern Heritage" New York show. Chandra stepped away from her traditional model lineup to include models of all shapes, sizes, ages, and ethnicities to represent the importance of inclusivity and equal opportunity. Two things Chandra has always been about while managing her brand, designing couture pieces, and volunteering in her community.
Our brand is about empowering women and making them confident, look and feel beautiful regardless of their appearence and age.

-Rachna Chandra
The weekend consisted of several outdoor photoshoots at some of New York's popular locations including Washington Square, Soho, and Times Square. Here are a few photos of the show and the weekend photoshoots.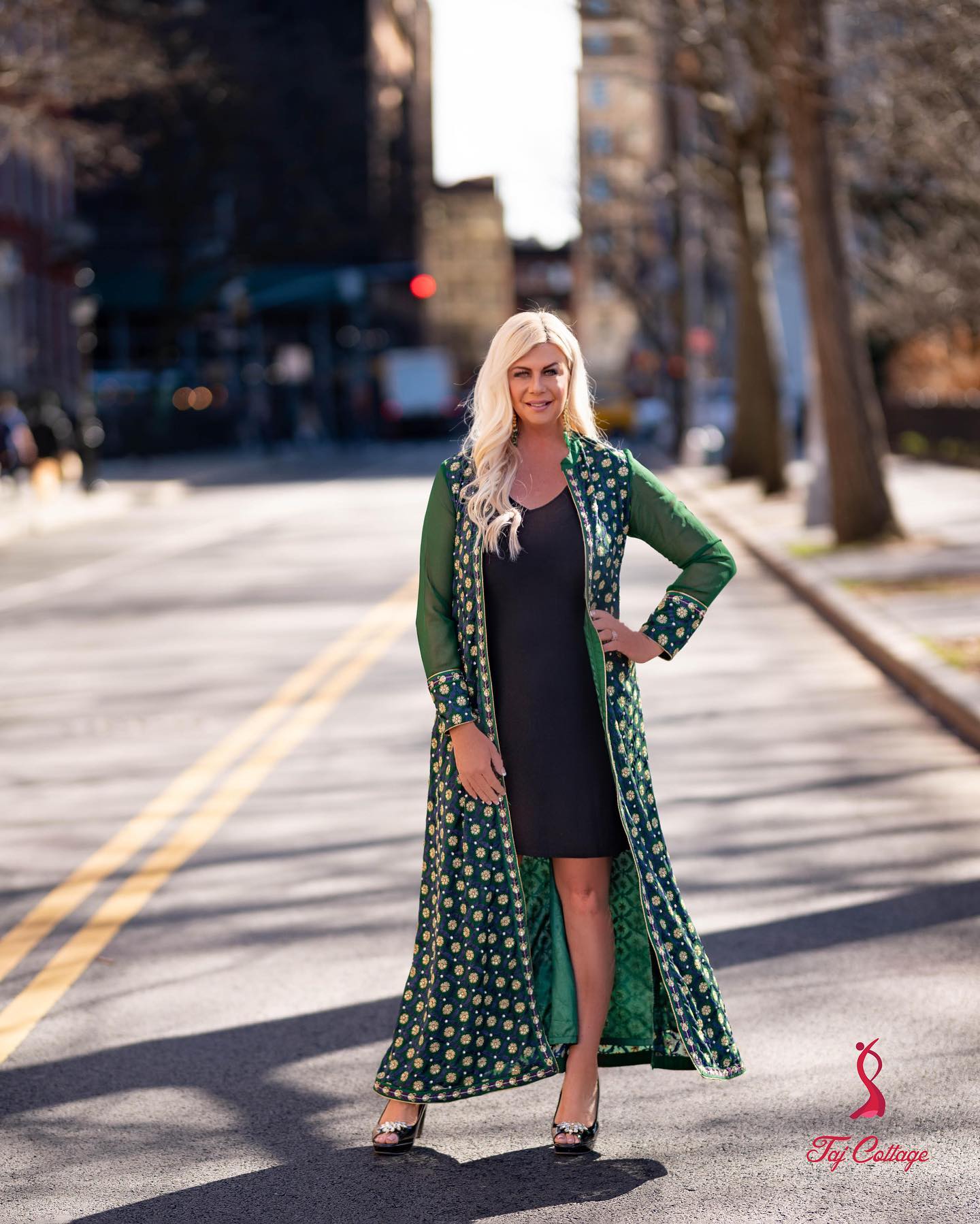 New York Fashion Week, Designer Rachna Chandra of Taj Cottage, Photos below by Getty Images and Nivedha Meyyappan.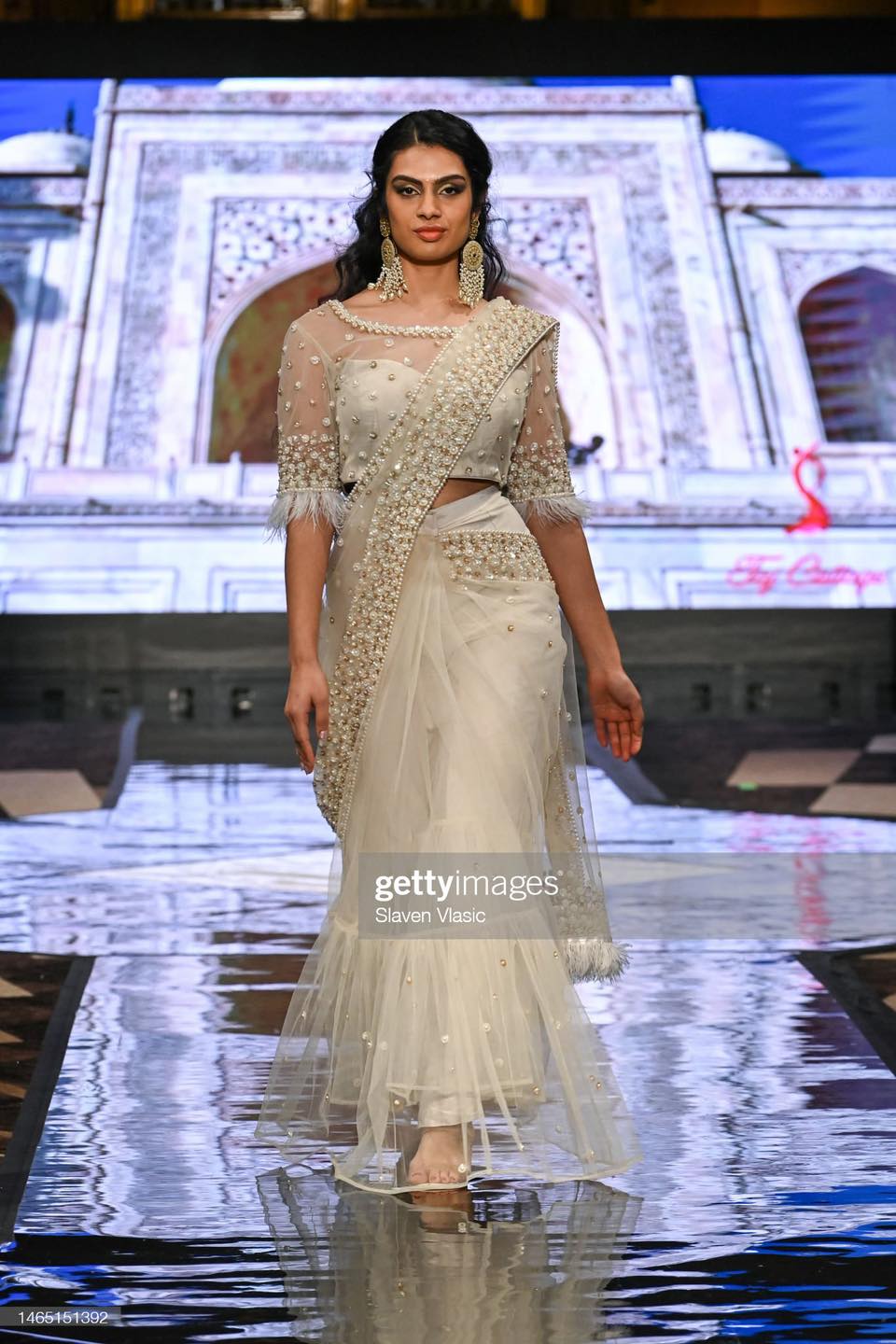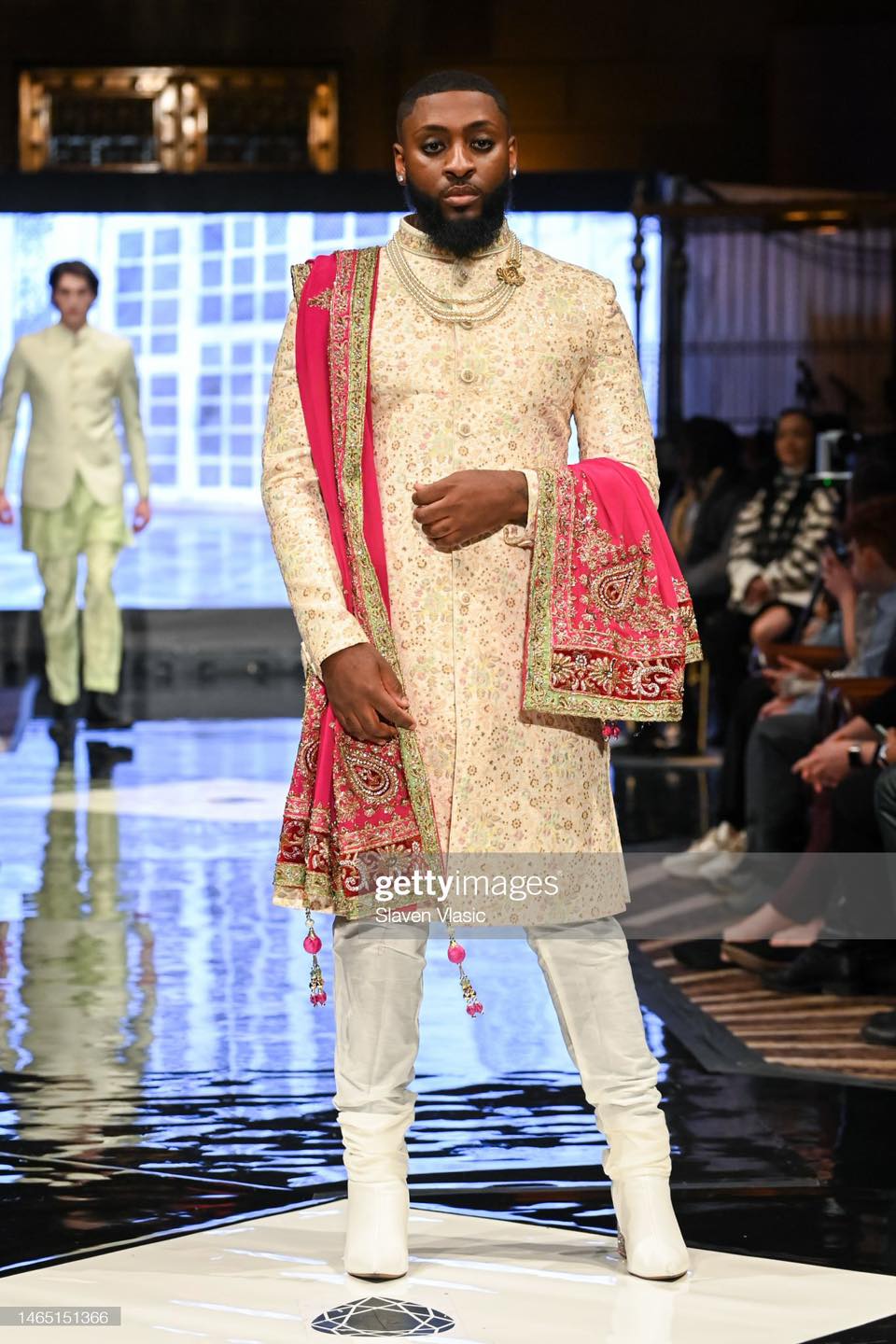 Taj Cottage is located at 38429 Grand River, Farmington Hills, Mi offering Sarees, jewelry, shoes, purses & clutches, Kurta sets, fusion designs, bridalwear for men and women, Lehnga, and loungewear. Visit www.tajcottage.com to shop.
Click HERE to read my 2021 interview with Rachna Chandra on Detroit Fashion News. You can follow Taj Cottage on Instagram, Facebook, and Twitter @tajcottage.
Disclosure – This is a collaborative post and may contain affiliate links. By clicking and shopping, you help support the management of this blog.