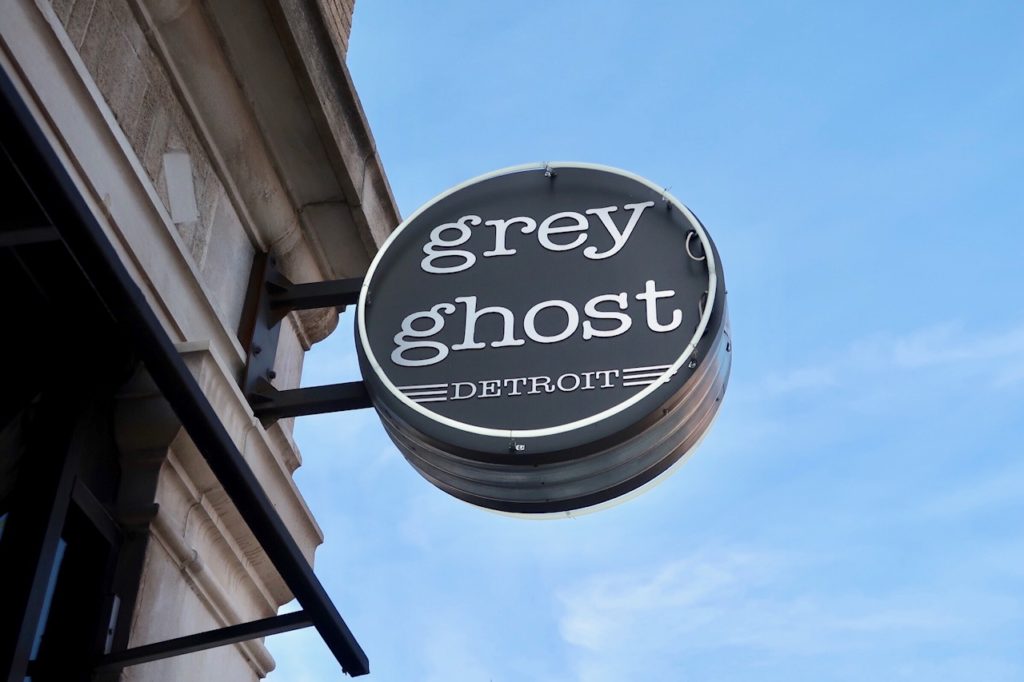 Grey Ghost Detroit: A Local Restaurant That Is Both Masculine and Romantic
There's no denying the expanded list of great restaurants in Detroit these days. It seems over the last couple of years, talented chefs have been popping out of the woodwork and their eccentric dishes are pleasing the community and charming the pants off of local and national critics. And yes, they're opening restaurants in Detroit, making other cities jealous.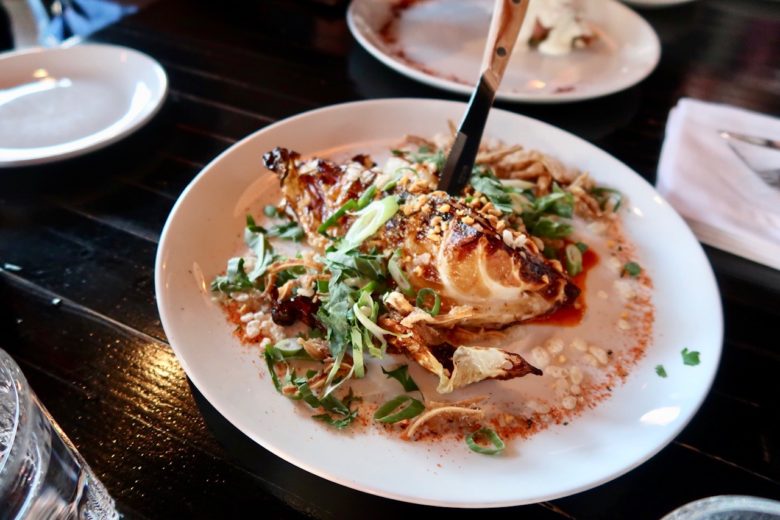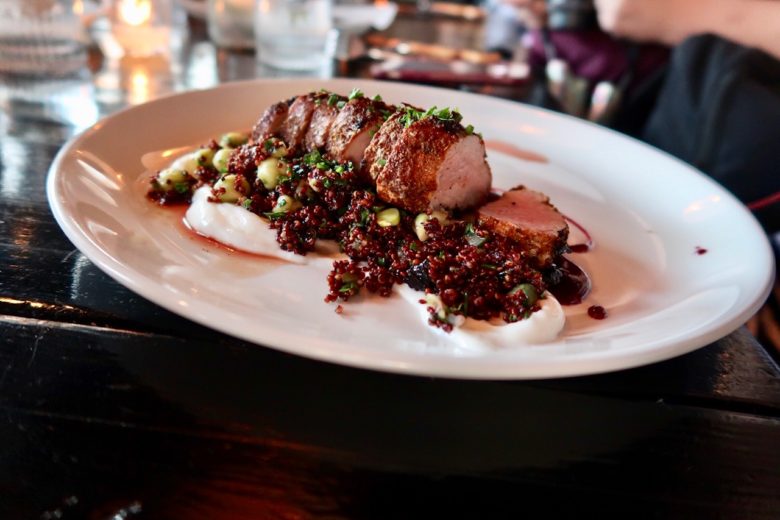 One of my favorites? Well, it's a local Midwestern steakhouse with a candlelit vibe and a contemporary flair, called Grey Ghost. It's known for it's "meat-centric" menu, exceptional staff, and the best cocktail program in town thanks to our friend Will Lee (you might remember Will and his beautiful wife Jen from the Chapman House commercial we did together. Click here to see it again).
Co-executive chef John Vermiglio and business partner David are actually local Michiganders, originally from Clinton Township. It's been said the two gave up a one-of-a-kind opportunity running the culinary operations for a Chicago hospitality group to open a restaurant that was closer to home. If this is true, I can't thank them enough. The food is divine and the atmosphere is incredibly inviting and I now have a new obsession. Grey Ghost is perfect for a sexy date night, drinks before a show, or a nightcap after a big event and yes, I've pretty much been there for all three.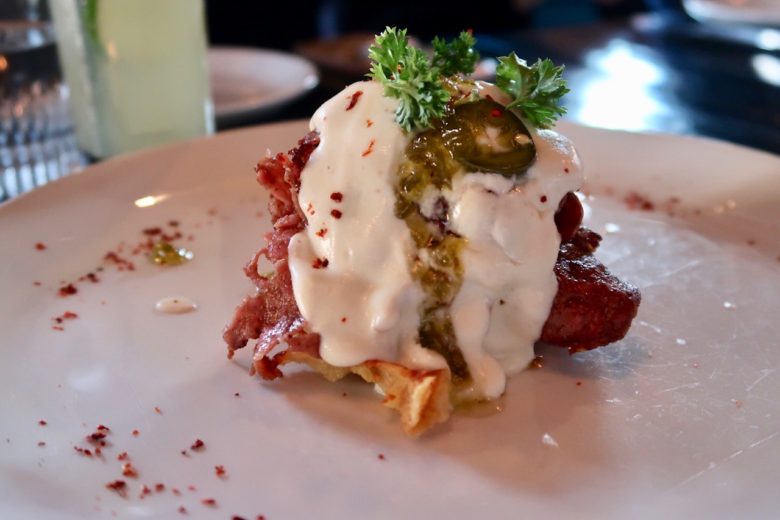 The menu has just the right amount of delicious options to choose from and the presentations are just as impressive. The oysters are served Chicago-style, the dry-aged steaks give an explosion of flavor in your mouth and the fried bologna is very, very far away from how you remember bologna as a kid. I'm certain you haven't tasted anything like it (photo above).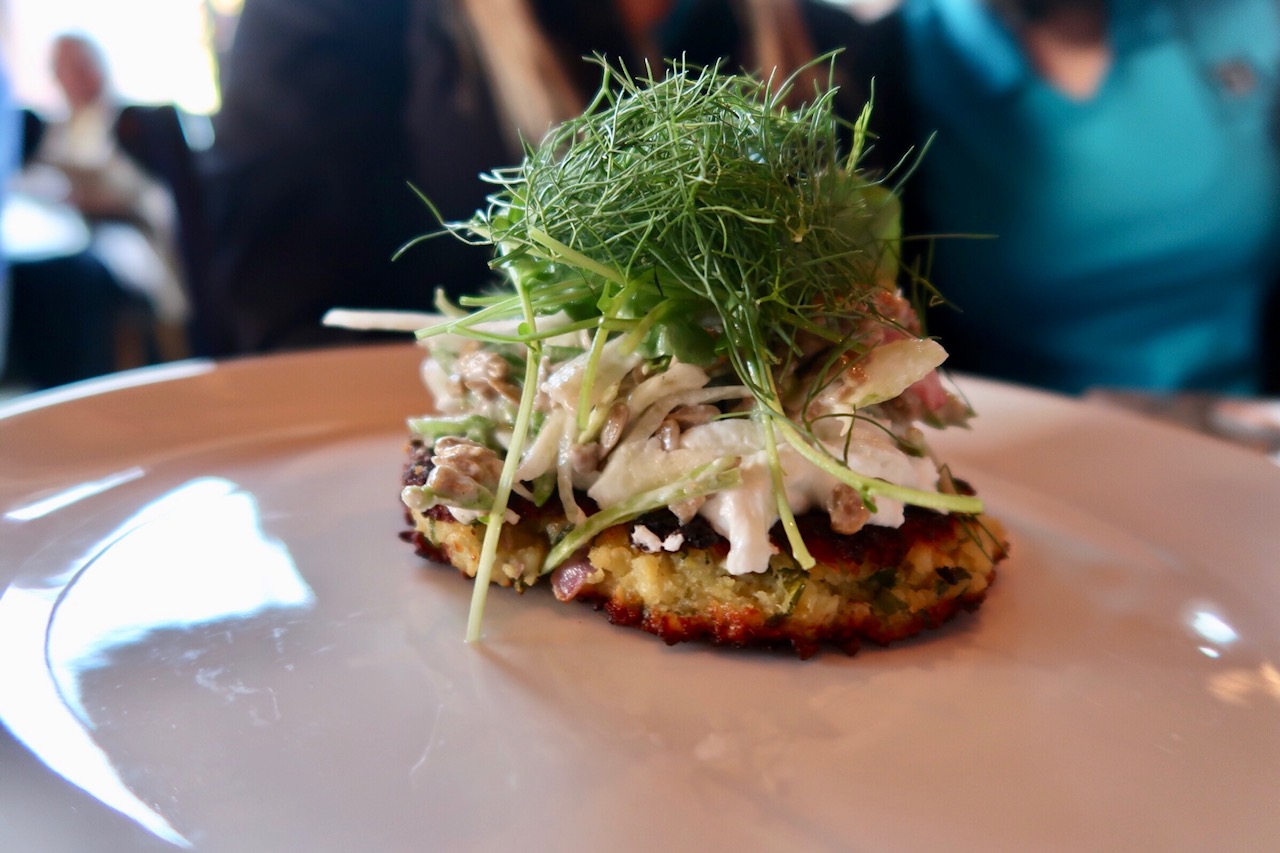 The kitchen also excels at seafood, desserts (please try their "ice cream sandwich) and non-meat options.
Looking to try a specialty drink when you visit? Ask Will to make your guy a "Warrior's Dream" for his evening nightcap and if you're a Glamorous Mom like me who likes rum and island drinks, please your taste buds with a little drink I love called "Fame and Fortune." Or, a nice wine to be paired with your steaks? Russian Valley Pinot Noir. Other items I recommend are the deep fried brussels sprouts, filet, dry-aged New York strip, Caprese ravioli, pork tenderloin, cheeseburger with egg, and smoked whitefish.
Grey Ghost is located at 47 Watson in Detroit not far from Little Ceaser's Arena and right next door to New Order Coffee. They serve dinner daily and brunch on Sundays. If you go, look for me because I can't seem to stay away.
Disclosure – This is a sponsored post and may contain affiliate links. By clicking and shopping, you help support the management of this blog.