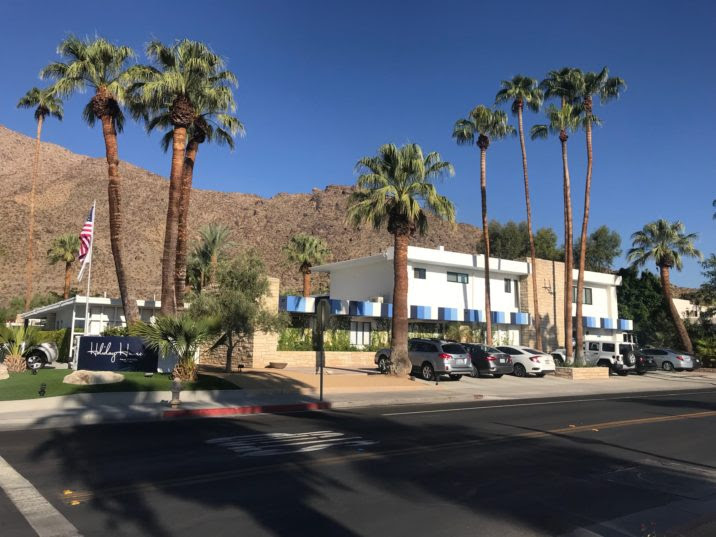 A Comfy and Sophisticated Stay At The Holiday House in Palm Springs
If you've ever been to Palm Springs then you know I'm about to tell you how sweet and classy this California destination is! The old Hollywood feels will live on forever and the "be classy yet chill" vibe is a forever mindset and definitely a vibe I sure grasp while I'm there visiting the Holiday House, The Parker, and the rest of my favorite fab little destinations in this pretty little town.
Holiday House is a 28 room boutique hotel located downtown Palm Springs and is a quaint little space offering a comforting stay with a friendly staff, cute rooms and beautiful mountain views.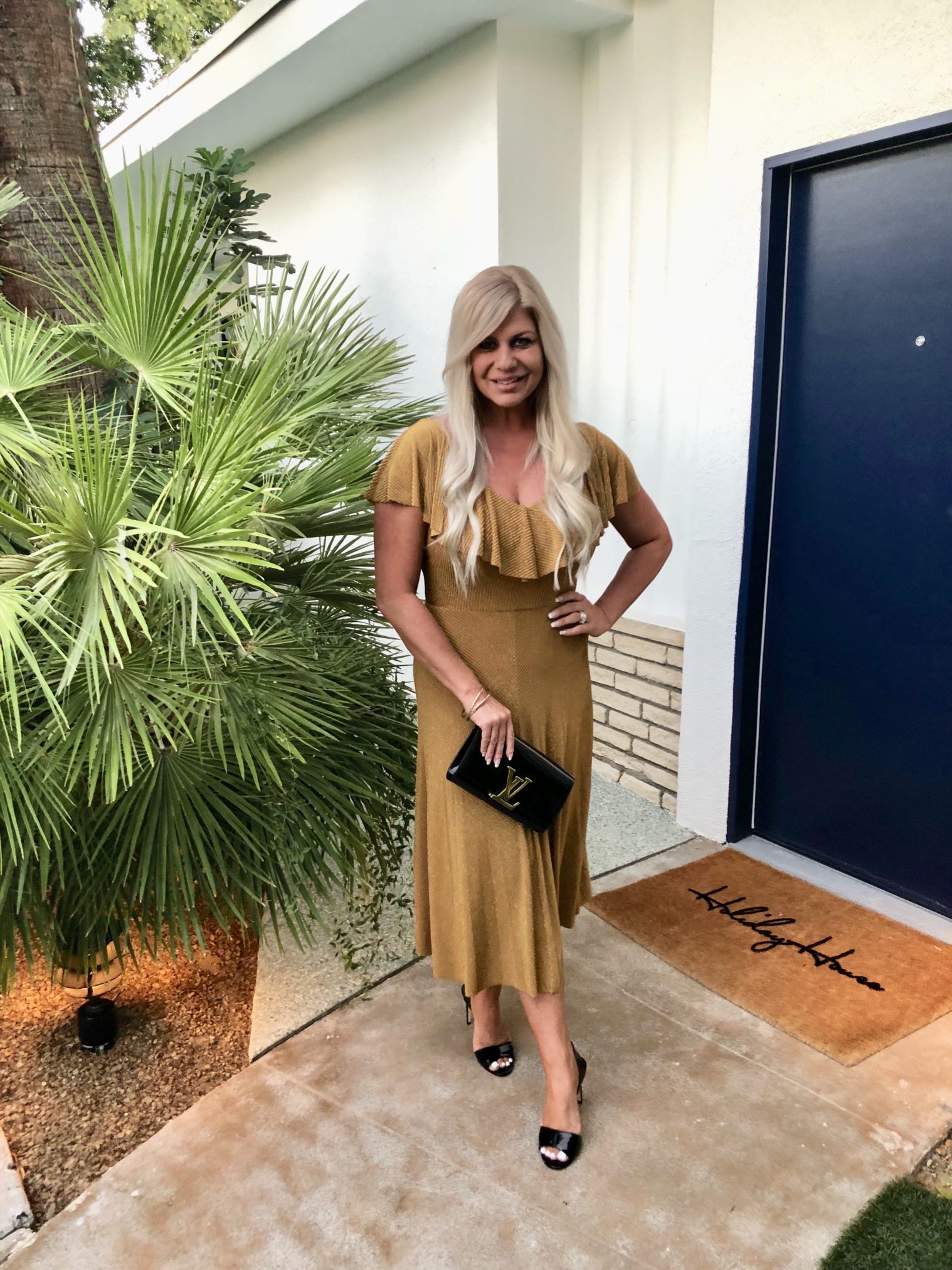 Dress: H & M // Shoes: Jimmy Choo // Clutch: Louis Vuitton // Bracelets: Italian Gold Twist Bangles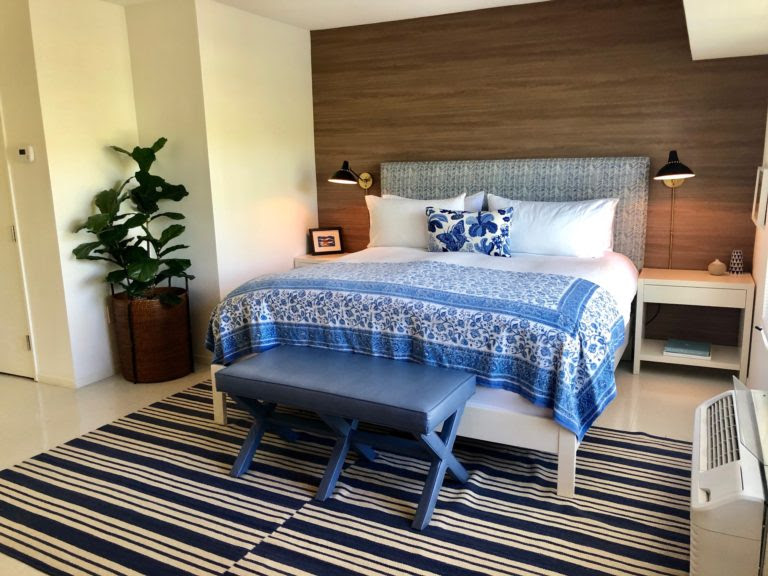 Surrounded by numerous restaurants, bars, boutiques and other local businesses, the Holiday House puts guests less than a mile away from the Palm Springs Art Museum, the Elvis Presley Honeymoon House and Agua Caliente Cultural Museum, as well as the main road, Palm Canyon Drive, where this Glamorous Mom can really get her shopping on!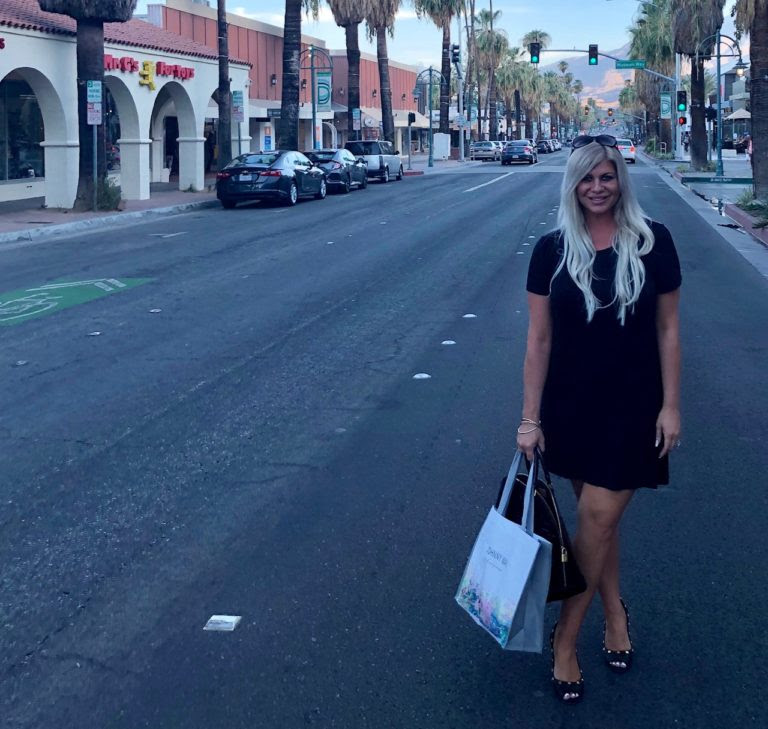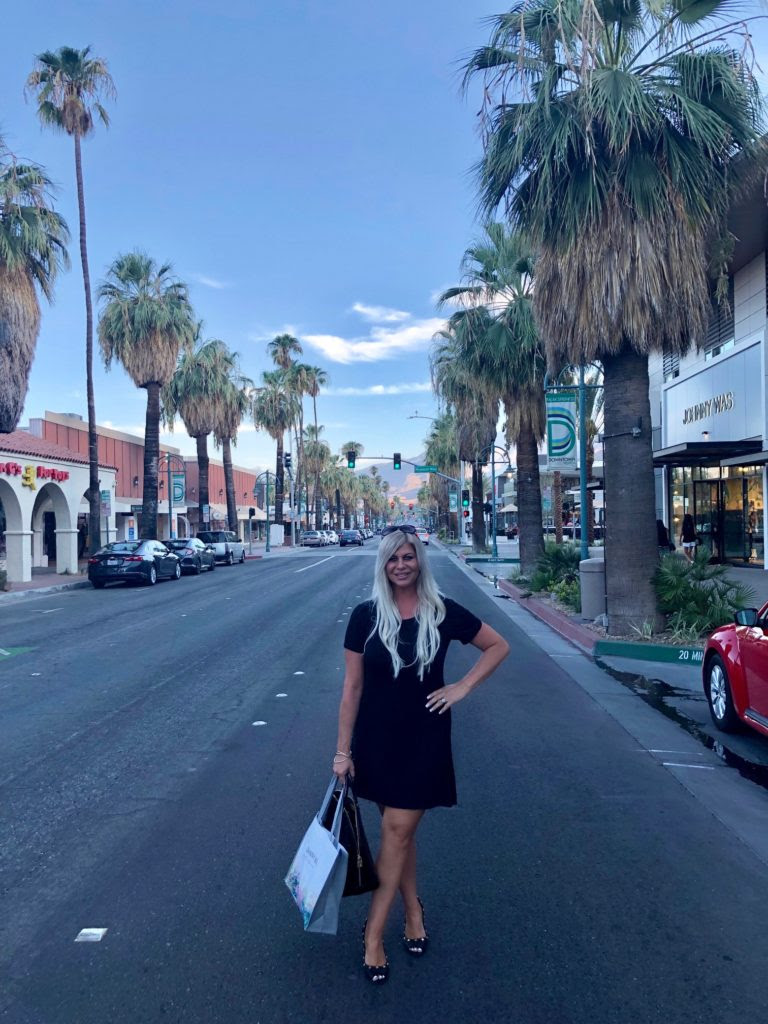 Dress: Cotton Emporium T-Shirt Dress // Shoes: Tory Burch // Handbag: Louis Vuitton // Bracelets: Italian Gold Twist Bangles
The property is very peaceful and quiet and only adults are allowed at the pool. My favorite part of this pretty little destination is the beautiful views contain looming mountains and tall palm trees. Holiday House originally opened as a luxury hotel in 1951. The property's current decor comes from Los Angeles-based interior designer Mark D. Sikes, who selected blue and white as the main color palette throughout the indoors and outdoors of the property. Trendy wallpapers, sexy tile work, and custom-made fabrics add texture, while modern art can be found in each room and bathroom.
When I checked in during my recent visit, I noticed the staff's friendliness. Love beads and Rosé were given at check in and I felt like I knew the management staff for years! Amenities include a bar, pool and hot tub. Inviting communal areas are available inside and out including a shuffleboard court, bike rental and private outdoor seating areas for lounging an relaxing.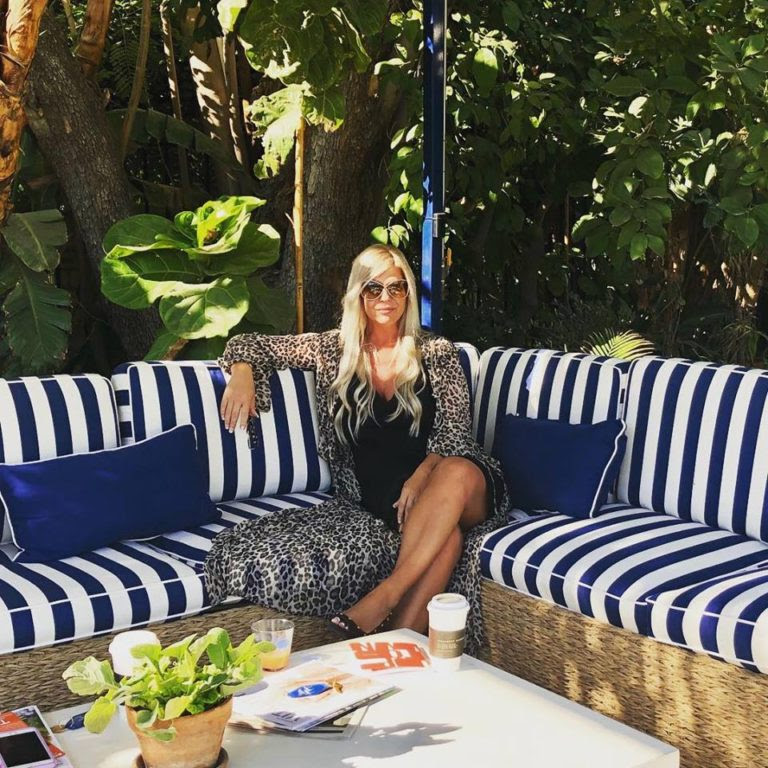 Robe: Victoria's Secret // Lingerie Slip Dress: Calvin Klein // Shoes: Tory Burch // Sunglasses: Tom Ford
If you're hungry during your stay at Holiday House, The Pantry, open everyday from 11am-5pm, takes on an "Americana" fare featuring simple breakfast options, coffee, homemade breads, pastries, fruit, yogurt, granola and day time lunch selections. They also have a light dinner menu that slightly changes each week. Their cozy little bar remains open until 11pm each day, offering full bar options with wine, beer and spirits.
Holiday House has been featured in over sixteen publications including Condé Nast Traveler, Paris Vogue, The Wall Street Journal, and Variety Magazine. If you're traveling to Palm Springs and would like to stay in a whimsical little boutique hotel, check out Holiday House. I think you'll love the California vibe and the homey feel.
Disclosure – This post may contain affiliate links. By clicking and shopping, you help support the management of this blog.