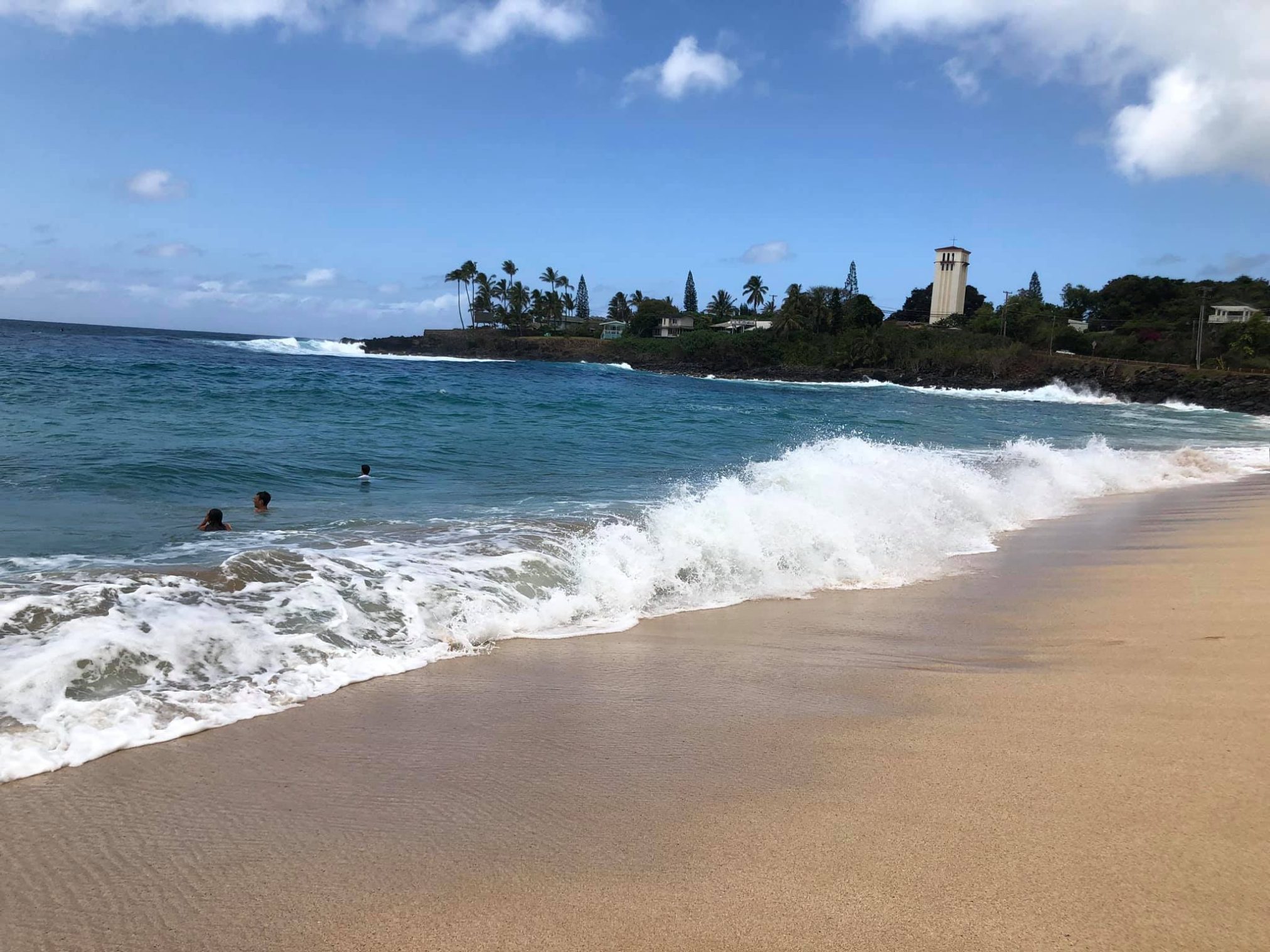 Waimea Bay and Waimea Falls are Must-See Oahu Destinations
Hawaiian surfers and professional surfers from around the world all know about Waimea Bay Beach Park on the island of Oahu. Waves at this beach park generally start around 10 to 20 feet in height and sometimes jump up to 30 feet plus. These are measurements from the backside of the wave. The front side peak can measure twice as high. Can you imagine a 60 ft wave?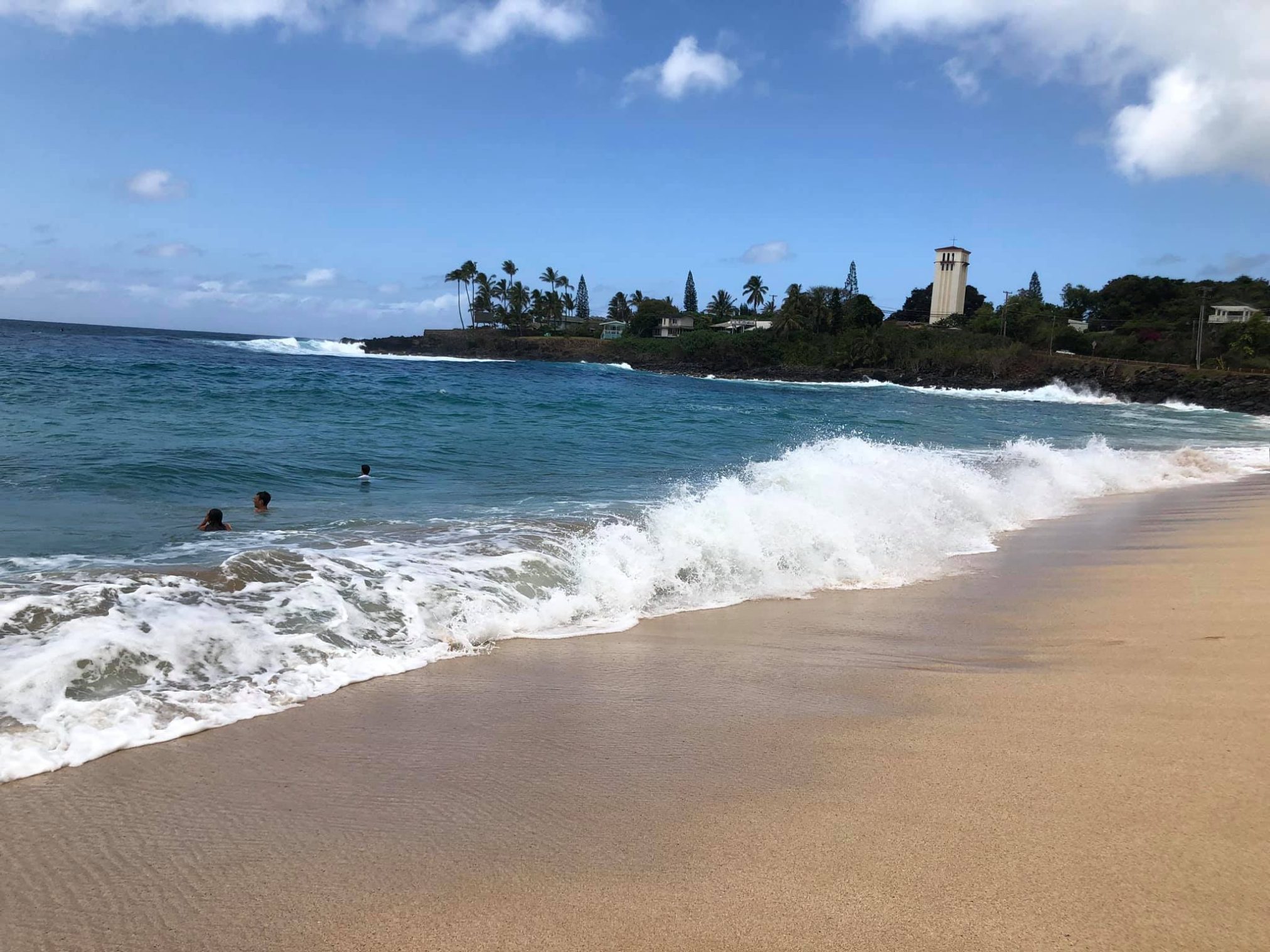 During my recent visit, what I learned very quickly is the shallow shoreline drops off quickly – a good 20 feet. The shoreline breaks, which could be very powerful and dangerous. Swimming during my visit mid-April was impossible and was very dangerous. We witnessed 20-25 foot waves with an extremely strong current. The beach was beautiful to visit and perfect for sunbathing but definitely not for swimming since April is still considered Winter on Oahu.
Waimea Bay is and has been a playground for professional surfers for years including Hawaiian surfing legends Eddie Aikau, Greg Knoll and Andy Irons. If you plan to visit this beautiful beach and want to swim, it would be much calmer and safer during the Summer months. Leave Winter surfing and swimming for the professionals. The Summer months leave the North Shore beaches, including Waimea Bay, much more peaceful.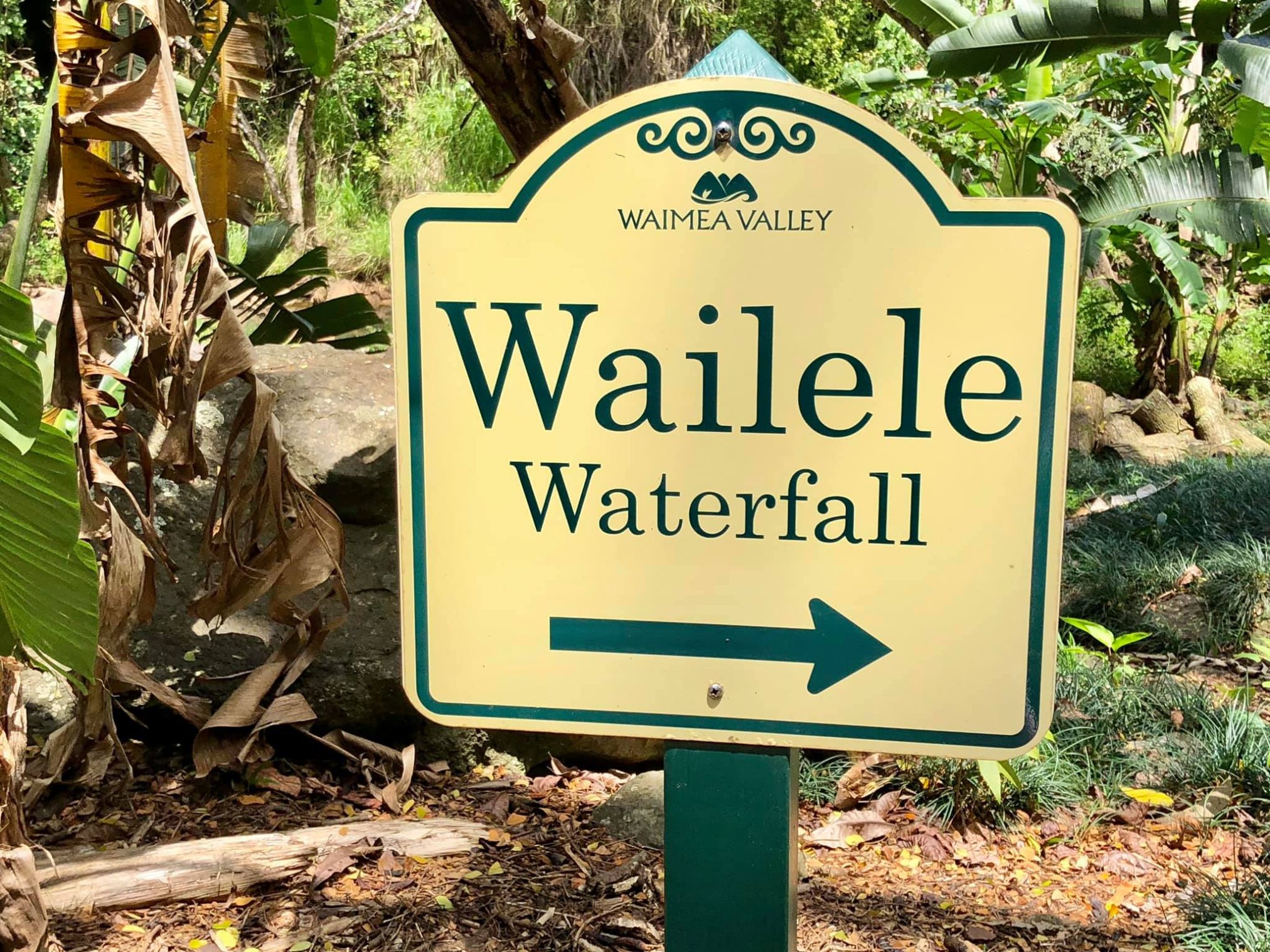 Another must-see destination on the North Shore of Oahu is Wailele Falls Park. Waimea Falls Park is ranked high among the best hikes on Oahu. During my recent stay on the North Shore with the family, we visited the Falls and the Beach Park on the same day.
I thoroughly enjoyed the 30-minute walk through the botanical gardens. It's more like a pleasurable stroll rather than a difficult hike (definitely different than the Lanikai Pillbox Hike).
We walked approximately one-mile enjoying nature's beautiful green and flowery gifts all around us only to find the gorgeous Waimea Falls at the end. What a beautiful reward!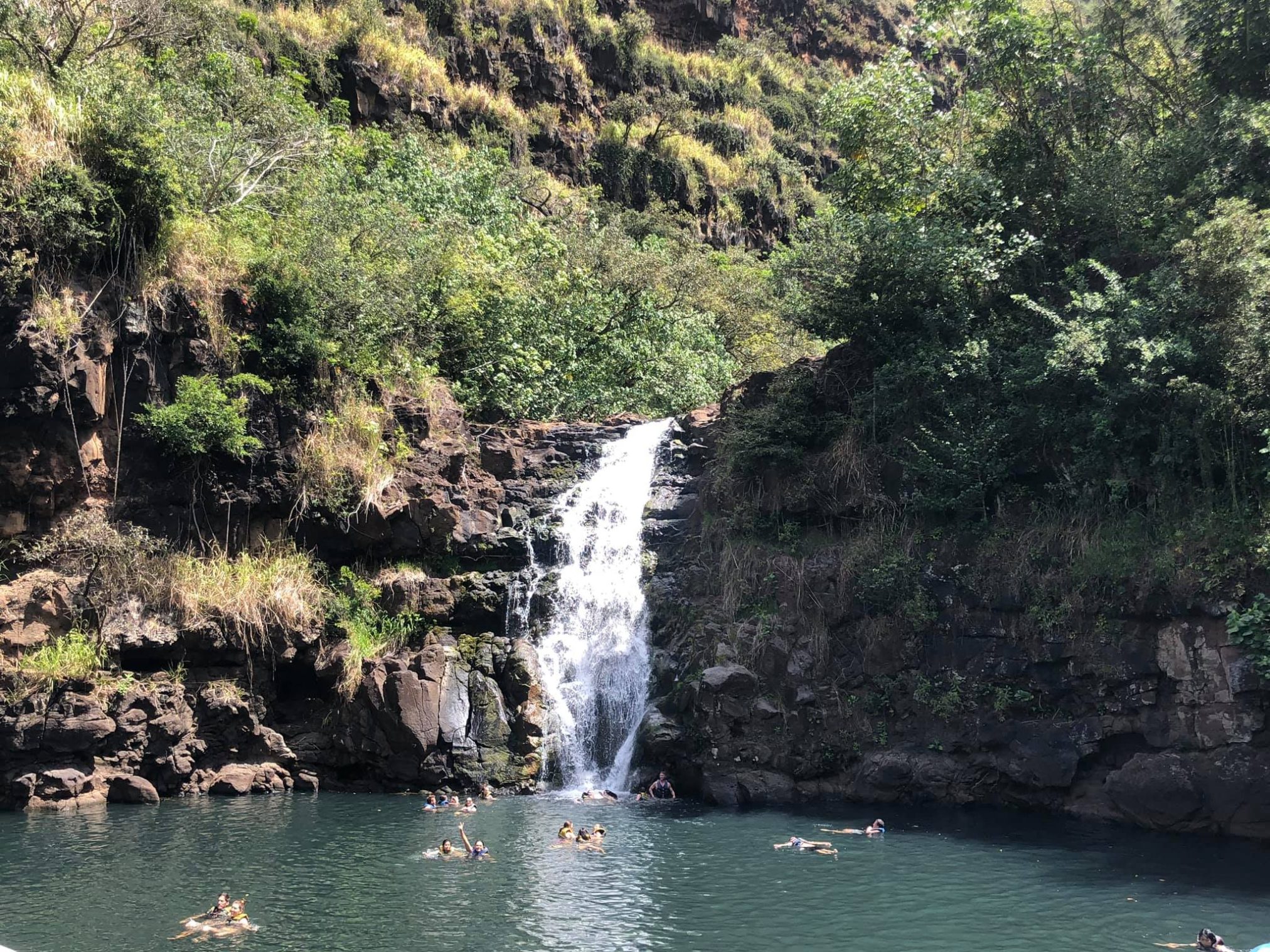 The 30-foot waterfall cascades down into a large natural pool where guests can swim in the 30 ft deep pond filled with fresh water (with a life jacket that is provided).
This was one of the highlights of our trip and a must-visit in my book if you ever get the chance to travel to the North Shore!
Disclosure – This post may contain affiliate links. By clicking and shopping, you help support the management of this blog.