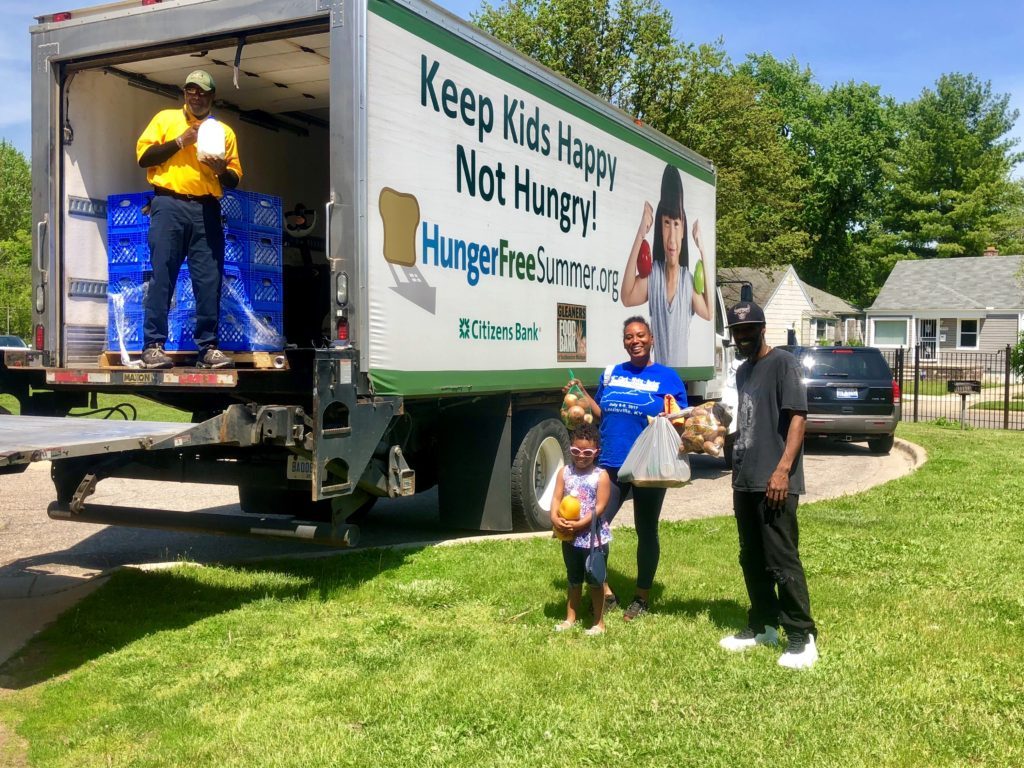 Higher Hopes! Partners with Gleaners
It is vital for children to receive proper nutrition in order to develop properly, and it is a critical need for infants and children who are reaching milestones like learning to crawl, walk, throw a ball or say the ABCs. Some local families need our help in reaching those nutritional goals for their kids.
Higher Hopes! has partnered with Gleaners to ensure infants and young children in southeast Michigan Head Start locations and schools have access to the nutrition they need. The Higher Hopes! for Hungry Kids campaign will run from October 15–November 15, 2019. During this time period, Higher Hopes! will double every dollar donated, up to 70,000, to help nourish kids in their earliest years. The collaboration between Gleaners and Higher Hopes! is aiming to increase meal kit distribution for families of children enrolled in Detroit Head Start programs.
Higher Hopes! provides 1,000 families with kits annually but hopes to support more families with the help of Gleaners and donors. Each family that receives food from Higher Hopes! For Hungry Kids is provided with 15-20 meals monthly containing foods like chicken or beef, whole grains, fresh fruit, and canned goods. The families receive meal kits based on financial need decided by their Head Start director and can pick up the kits at the school.
Gleaners' goal is to raise the full match of $70,000, which would provide 420,000 meals for hungry children and their families. Every $1 donation provides 6 meals, thanks to Higher Hopes! gift match.
If you would like to help, please click HERE to visit Higher Hopes! and to donate or volunteer today. If you would like to learn more about Gleaners and donate or volunteer, please click HERE.
Disclosure – This post may contain affiliate links. By clicking and shopping, you help support the management of this blog.