Glameselle Beauty Partners with the Glamorous Moms Foundation to Support Women and Children
It is with great pleasure to share a collaboration that I have been planning for a long time. Now that my non-profit Glamorous Moms Foundation is formed, my beauty brand Glameselle Beauty, will now partner with the Glamorous Moms Foundation to support the non-profit's mission to help women, children, and families in the community. A portion of sales will be donated to the foundation each month. So just know, that each tube of lipstick and lip liner you buy, you're going to help change someone's life!
The Glamorous Moms Foundation's mission is to provide support, inspire, and build confidence in women and children in the community to enhance the quality of life, leading them to health, happiness, and safety. The group is proud to support other service organizations to create a community of giving and unity. The foundation strives to bring comfort and life necessities (education, daily needs, and monetary support) to women and children to make meaningful change. The foundation's vision is as follows:

Glamorous Moms Foundation Vision – A giving and comforting community that educates, strengthens and supports moms, expectant moms, women, and children who need it most. We lead positive social change and deliver support to members through love, advocacy, and service.
Glameselle lipsticks are named after strong, confident women that have inspired me throughout the years. At the bottom of each tube, you'll see each shade is a women's name such as "Livia", "Sofia" and "Sasha". The brand itself aims to support women, their inner beauty and aims to promote self-confidence and self-worth. Glameselle inspires women to find their inner glamour and encourages them to let it out. A true "Glameselle" is a woman who believes in herself who has the strength and courage to lead with love and compassion and one who isn't afraid to speak up for herself.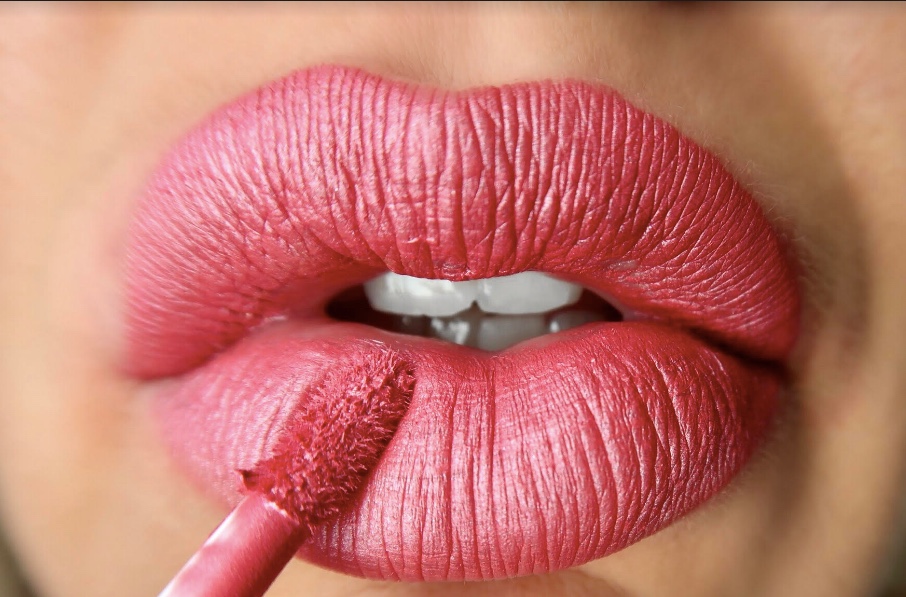 Glameselle Beauty's Liquid Matte Lipsticks are high-coverage matte lip stains that provide beautiful long-lasting color. The creamy texture becomes a silky, lightweight stain after wearing. Its lightweight liquid texture increases the intensity of your makeup for matte and satin, long-lasting finish. These Paraben-free, Vitamin E infused products create soft, moisturized lips that look great all day long!
Glameselle's liquid matte formula consists of Avocado Oilwhich deeply penetrates in the skin and provides comfort and nutrition to lips, Grape Seed Oil which is full of antioxidants, Vitamin E and Linoleic Acid which soothes, nourishes and repairs the skin along with Jojoba Oil which forms a barrier that effectively locks the moisture in and keeps the lips soft and supple.
Glameselle's Luscious Lipsticks provide a soft and creamy texture leaving lips feeling moisturized and smooth with a stunning finish providing vibrant color that polishes lips with just one lustrous coat. Sheer, brilliant color infuses lips with lasting moisture and fullness with healthy ingredients such as Avocado Oil, Vitamin E, and moisturizers. Glameselle Luscious Lipsticks are also Paraben Free.
Disclosure – This post may contain affiliate links. By clicking and shopping, you help support the management of this blog.