GirlTalk! Interview with Fashion Designer Mila Pershyna of MP Fashion
A Chat about Motherhood, Fashion Design, and Fashion Group International, Detroit.
Mila Pershyna, Mrs. Bloomfield Hills, is a fashion designer, a mentor, and a mother of two that has figured out how to juggle it all. As Regional Director of Fashion Group International, Detroit, Mila is eager to give back to the community with educational opportunities and special events as well as mentor designer hopefuls as they start their fashion business.
Take some time to read my GirlTalk! interview with Mila Pershyna of MP Fashion and be inspired! This local mom has a ton of talent and loves to give.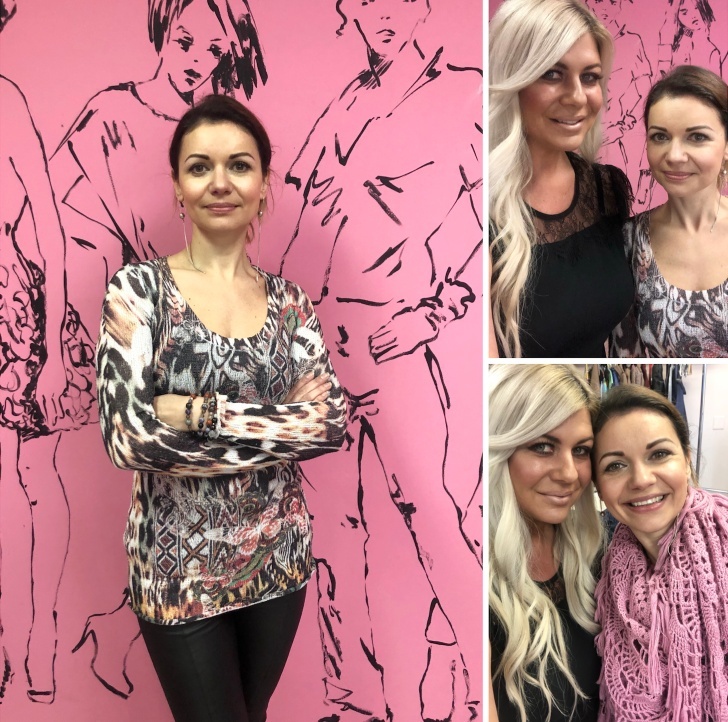 GirlTalk! with Mila Pershyna
Shannon: Good morning, Mila! Thank you for sitting down with me today!
Mila: Thank you so much. It's a pleasure to have you here.
Shannon: As someone who enjoys fashion and has a special connection with the many fashion designers in Michigan, I thought it would be great to share your story. Tell me about MP Fashions and how you got started.
Mila: Thank you for asking about my story. MP Fashion started when I was pregnant with my first son, nine years ago. It all started though when I was studying at Wayne State University for my Masters in Design and Merchandising. I found a gap in fashion for those that were looking for comfortable, suitable garments for pregnant women. Maternity Outerwear. Items that actually showed the belly instead of hiding the belly, weren't out there. Everyone was wearing baggy clothes to hide their bellies but I wanted to accentuate the belly. When it was time to write my Masters essay, I tied everything together. From my pregnancy to the gap that I found in the industry, etc. Then I started working. I began my collection, doing my research and surveying many ladies in the community. I interviewed 30-40 women and learned from them that they were wearing outerwear from Salvation Army or men's outerwear. So that's how the idea came about. Then when I graduated, my outerwear collection came out. I created outerwear that could be worn before, during and after pregnancy.
I started wholesaling and reaching out to boutiques. I had seven styles at Zulily and used a lot of my manufacturing connections in New York and used my experience in New York to make it all happen.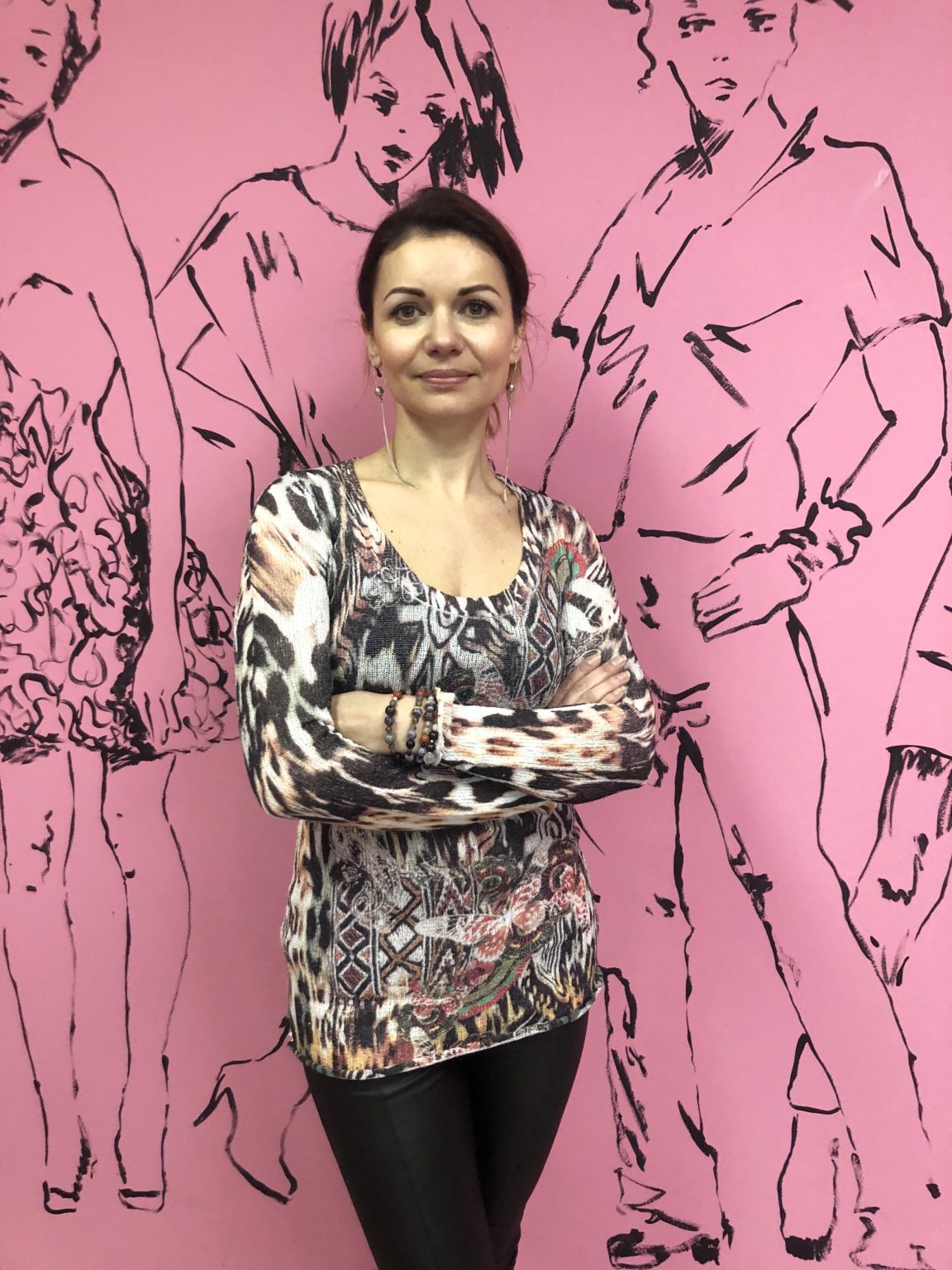 Shannon: What year were you an intern for Diane Von Furstenburg?
Mila: In 2012. It was a great experience. I've done it all. if I didn't have that experience I would not have started my own business. I would not have known where to go or how to start. I learned a lot!
Shannon: How did you start manufacturing in Michigan?
Mila: I started looking for manufacturing in New York and then started looking here. I found a girl who just came back from New York that had her own fashion line in Lansing. Fashion Proto. We got along great and I sourced a lot of my materials from New York and she helped launch my first outerwear collection.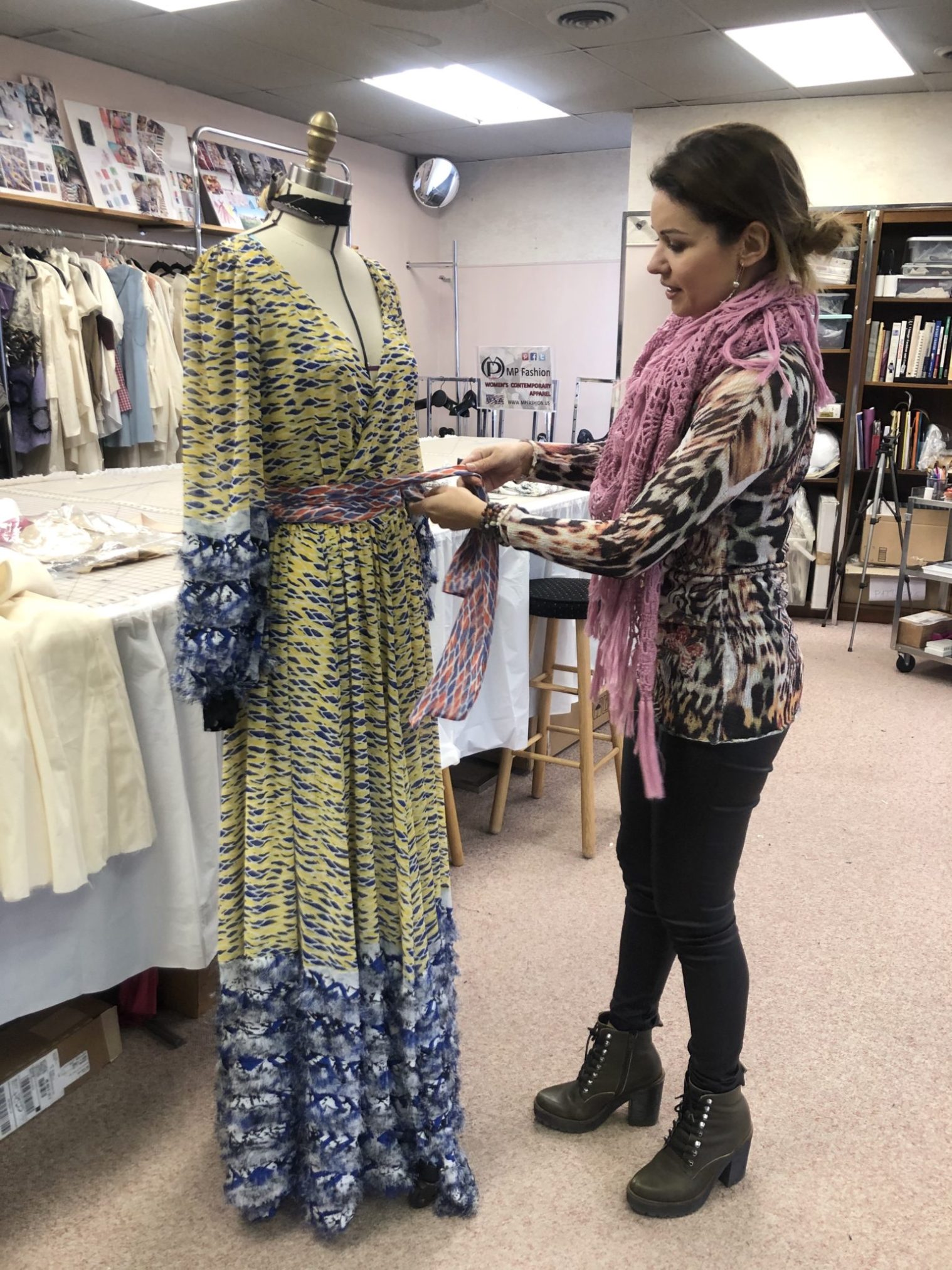 Shannon: How many collections have you launched since your first collection?
Mila: I launched a collection almost every year after I started, 2013, 2014, 2015 and 2016. I didn't launch in 2017 because that's when my second son was born. I had full Winter and Spring/Summer collections.
Shannon: I love that you started with maternity outerwear but you're not known for maternity outerwear now. You're more focused on ready-to-wear. When did you make that switch and why?
Mila: It wasn't a switch that was made intentionally. It was a switch by demand. I now do a lot of dresses. Spring dresses. There's a lot of demand for unique and different styles. I was ready for a change so I tried creating items more in demand and within a budget.
Shannon: What is your favorite garment to make?
Mila: I love to work with heavy fabrics and love to make coats.
Shannon: What are your favorite colors to work with in creating outerwear?
Mila: (We both giggle as we notice all the black clothing in the studio) I love colors. I was never a huge fan of pink but I do like to work with fuchsia, red and turquoise.
Shannon: Does Pantone's color of the year ever inspire you?
Mila: Sometimes. I created that Maroon cape over there and bought a lot of maroon fabric when that color came out (laughing).
Shannon: So now you are mainly creating custom items, is that right?
Mila: Yes. I do a lot of custom work and I do alterations. I just recently launched my fashion courses. I teach design and fashion business classes. I work one-on-one with my clients focusing on everything from business consultation to sewing, flat patterns & styling including logo design and branding.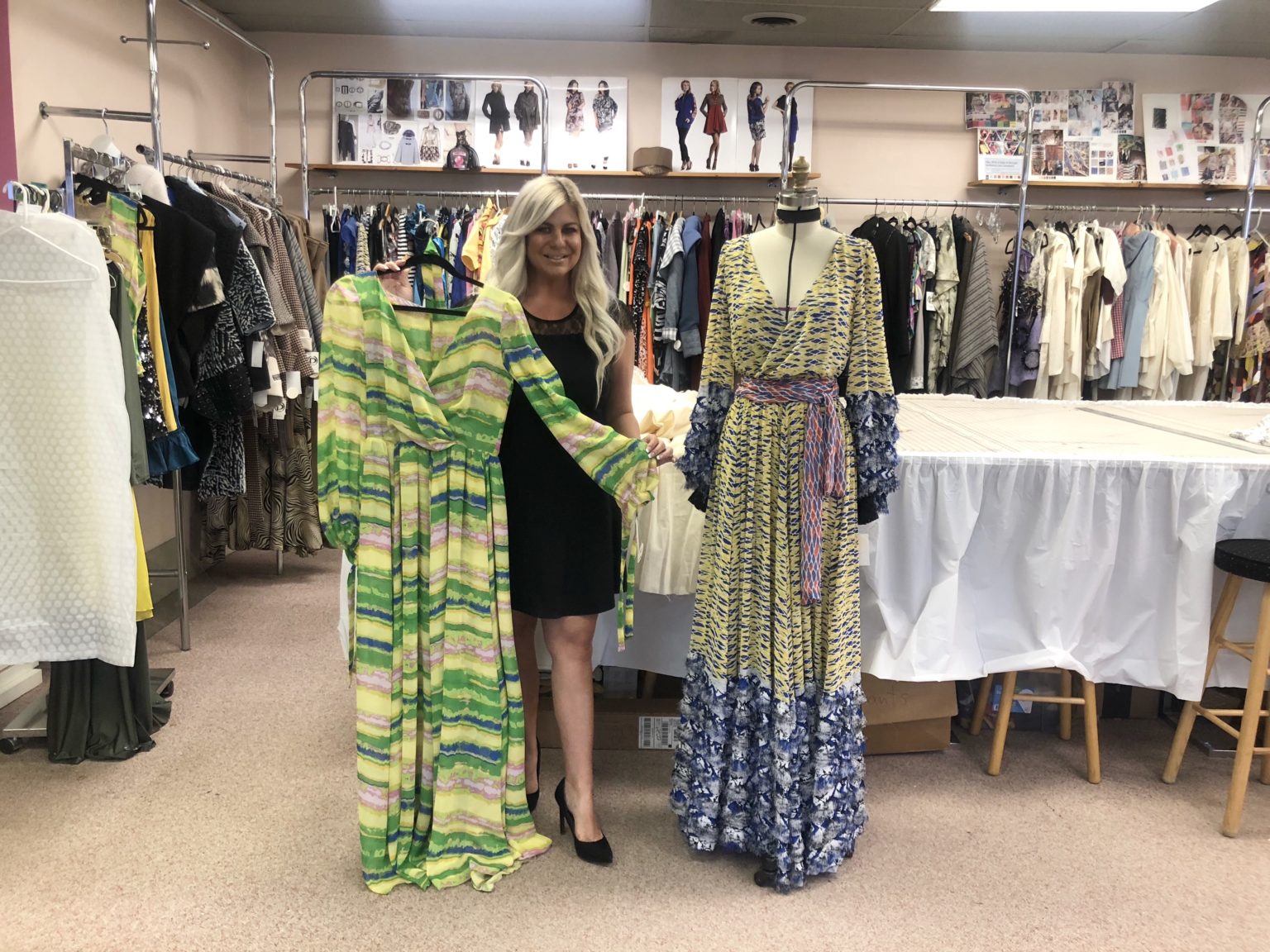 Shannon: How does one sign up for your Master Class?
Mila: I can be contacted via Instagram @mpfashionusa and on Facebook at MP Fashion Made in Michigan
Shannon: Where do you host your classes?
Mila: In my studio in Waterford, Michigan
Shannon: So, you wear many hats! You are a fashion designer, business owner, instructor, and consultant. You're also a mom, a wife, and the Regional Director of Fashion Group International, Detroit. That's wonderful that you have the time to give back to the fashion community as I know that is a volunteer position but also an important one. Tell me what that position means to you.
Mila: FGI, Detroit is my #1 priority right now. As Regional Director, you have to build a strong board of directors that can give a lot of support, plan events a year ahead of time, manage social media, and financials, network, and look for sponsorship.
Shannon: Through FGI, Detroit you are able to connect with the fashion community more. What do you like about Michigan's fashion community?
Mila: We've come very far within the last few years. It makes me very happy. I've met a lot of talented people, and a lot of artists. I just wish everyone was more united. Michigan is huge and there are a lot of talented people. As Regional Director, I try to bring all of those people together. There are a lot of separate groups but it's amazing when we all come together.
Shannon: What is your best advice to bring all of the separate fashion groups together?
Mila: Communication and sharing information. It shouldn't be a competition. FGI is a non-profit so we don't compete with anyone. We unite people, provide information and events to help guide people in the community.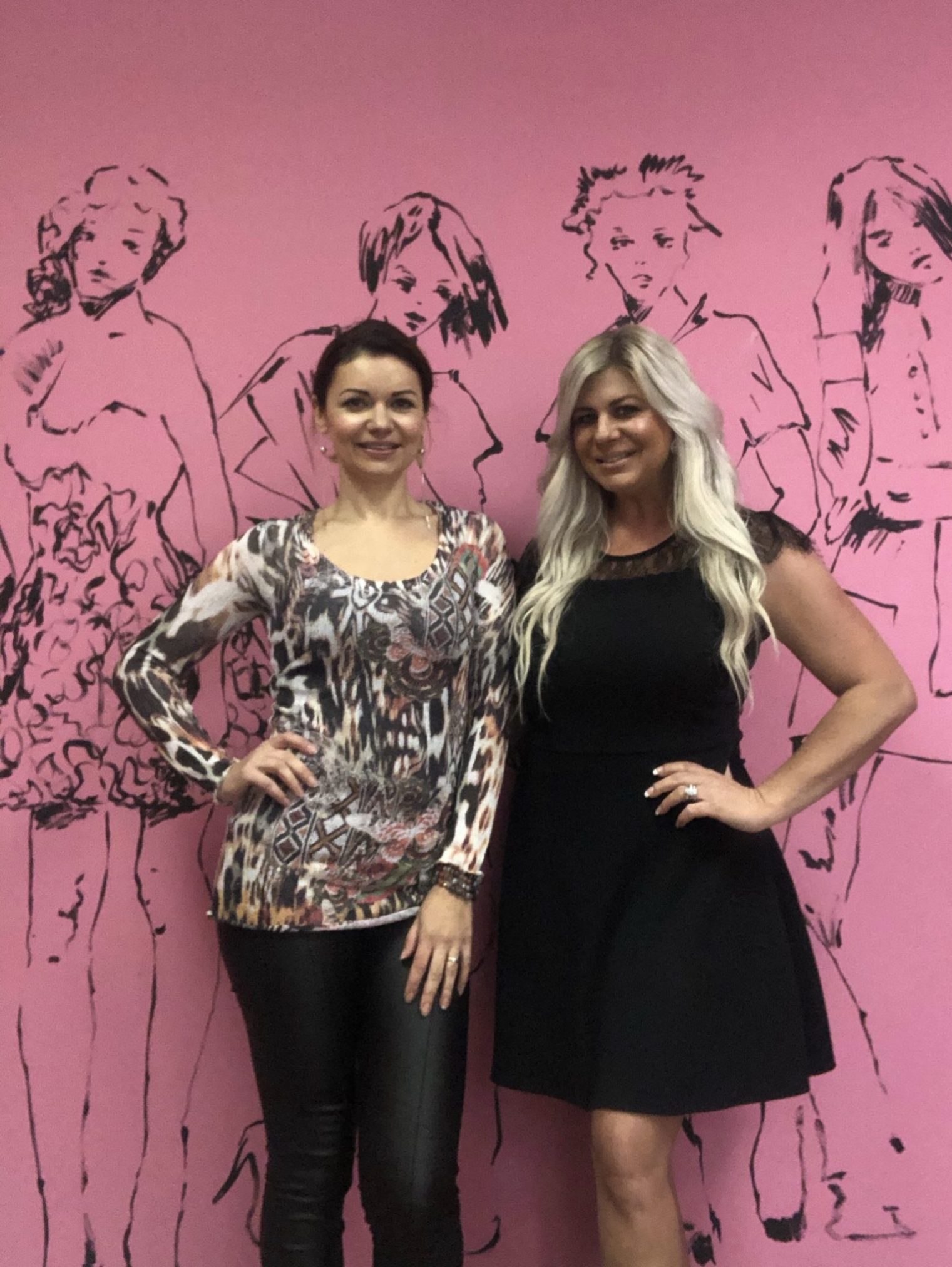 Shannon: And another hat…. Congratulations on winning Mrs. Bloomfield Hills!
Mila: Thank you so much! It's very exciting!
Shannon: As Mrs. Bloomfield Hills, you're preparing for the title Mrs. Michigan this Spring. So tell me, what does it mean to you to be in this pageant?
Mila: Yes, March 7th in Grand Rapids. The reason why I joined the pageant… I realized this has nothing to do with beauty. It's focused on who you are and what you are doing for the community. That was the first main reason. This will allow me to have a louder voice and get more involved in the community. I want to "spread the light" and bring more goodness into this world.
Shannon: Good luck, Mila and thank you for spending time with me today!
Mila: Thank you! I had so much fun!
Disclosure – This post may contain affiliate links. By clicking and shopping, you help support the management of this blog.