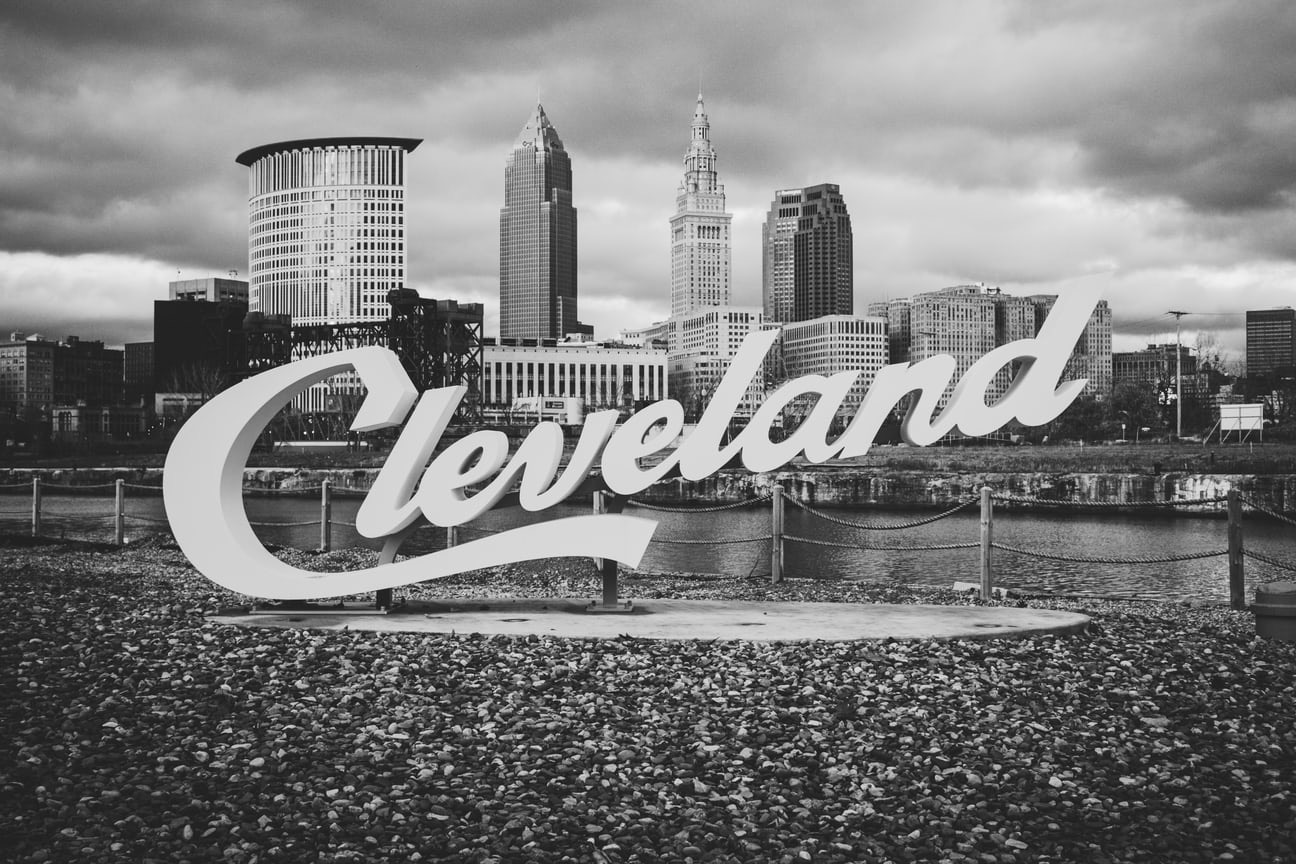 10 Best Places To Eat In Cleveland
Cleveland is kind of a big deal if you haven't noticed. The city is filled with farm-to-table restaurants, museums, sports, and culture. There's a lot to love about Cleveland and I always enjoy visiting each chanced I get.
Cleveland has many, many award-winning eateries and chefs so going out to eat, like every day, is something I must do when I'm in town. Not sure where to go? I put together an impressive list of my 10 best places to eat. Try one, two, or all of these great options and let me know which one is on your favorites list!
10 Best Glamorous Places To Eat In Cleveland
Founder Brandon Chrostowski is a top-tier restaurant chef and has traveled and studied like many others, but one thing about his mission is quite special. When he set out to open a Cleveland bistro of his own, he switched gears on the critics and brought in formerly incarcerated individuals who needed a second chance. You heard right, and it's fabulous. During a six-month program, student-employees work every station, from prep cook to server, learning what really needs to be done in the kitchen and how restaurants work. In doing so, they can pick up a trade that quickly turns into a successful career. The French Bistro is a location that offers a mix of award-winning French cuisine and top-tier table service that also includes a philanthropic mission. I'm in love.
Butcher and the Brewer is located in the heart of downtown's Restaurant Row, on East Fourth Street, and it's quite fun and delicious. The beer hall is one part brewery and one part restaurant with private tables and shared tables included. I'm a wine drinker, so I don't have an opinion on the beer, but I do know Clevelanders love it. Large groups are welcome via reservation downstairs, and the main floor is filled with large communal tables. Personally, I like their housemade charcuterie dish and mashed-potato-and-pierogi pizzas. The menu is impressive with more main dishes like pork belly and eggs and the house cut of the day. The meals draw on local ingredients from Ohio, and the menu is designed to be shared (but doesn't have to be) and is served family-style if you want to try a bit of everything.
Cleveland peeps are fortunate to have their pick of farm-to-table bistros, each run by skilled chefs who are sustained by a thriving farmers market system. Many even have small kitchen gardens that produce a near-limitless supply of fresh herbs, greens, and tomatoes. But only one chef operates his very own 13-acre farm in the heart of a national park. Chef Ben Bebenroth's farm sits 20 miles South of the Bistro and provides pasture-raised pork, beef, chickens, and eggs, as well as dozens of varieties of herbs, vegetables, and edible flowers. Yes, edible flowers! Each meal is a sure fit for the current season. Chef Bebenroth knows what he is doing.
Small plates are definitely a thing is trendy cities. Cleveland took a long time to get used to the trend, but they're on board now, and it might have something to do with Salt+. It's not overly expensive, but it feels like it is with is seasonal pairings and beautifully exposed brick. Guests can order items like Fresno chili, pork belly, and killer cocktails. The owners Jill Vedaa and Jessica Parkison are known as the "game changers" when it comes to Cleveland restaurants and small plate options.
This is the place to impress your date with champagne and sweets. Chef Britt-Marie Culey's Coquette Patisserie is a bakery & wine bar in Cleveland that focuses on French pastries, macarons, cakes, small plates, and handcrafted libations. I recommend their Carrot Gold or their Chocolate Triomphe. Both are pretty to look at and heaven in your mouth.
The Flying Fig opened in Ohio City in 1999 by Karen Small. Small had a mission that took some time, but she kept on and sought out local producers and gave them credit for their labors. These days, farm-to-table is more common, especially in Cleveland, and Small is doing it right. Recently, Small was one of two Greater Cleveland chefs nominated for James Beard Foundation's Best Chef, Great Lakes Region, semifinalist list. The menu isn't very large, but it does offer yummy options that blend American, Italian, and Asian flavors.
The West Side Market is quite famous, and it's a "must-visit." At first sight, you'll be impressed with the Guastavino tile ceiling and the expanse of terra cotta. The amount of businesses under one roof is also impressive. Nearly 100 independent vendors are in-house, and they sell everything from fresh-baked pastries and local cheeses to smoked meats and seafood. West Side Market also houses fruit and vegetable peddlers. It's an excellent place for a fresh lunch, especially if you're looking for culture, a wide variety of foods, and a significant piece of Cleveland.
I'm a big Michael Symon fan. Being from Michigan, his Roast restaurant has been one of my favorites for years, and, well, I'm a big fan of his talent. Led by Chef Michael Symon, Lola Bistro in Cleveland is classy, sophisticated, and good at offering great food and a great atmosphere. Symon is known for his delicious food, including his restaurants, Mabel's BBQ, Roast (mentioned above), and B Spot Burgers. In 2009, he earned The James Beard Foundation Award for Best Chef Great Lakes Region, and in 2000 Gourmet magazine chose Lola as one of "America's Best Restaurants." This Cleveland restaurant has the highest level of private dining, too, for private parties and special occasions.
Red, The Steakhouse is a tad more high end than the others on this list and with good reason. The staff serves cuts of meat tender, juicy, and made with perfection. Some might think Red is on the pricey side, but that's okay because it's worth it. Red doesn't offer gimmicky sauces & rubs. But they do provide food as you've never had before, high-end martinis, and a chic vibe.
The Black Pig offers European-inspired New American cuisine and is located in Ohio City. The menu often changes because it is supplied with seasonal ingredients like many of our other Cleveland favorites. Chef Michael Nowak has 15 years of experience, and there is no sign of him slowing down any time soon. They do offer hand-crafted cocktails, but I personally love the wine list. While you are there, you must try the house-made charcuterie, the Fettucini Bolognese, and the Steak Frites.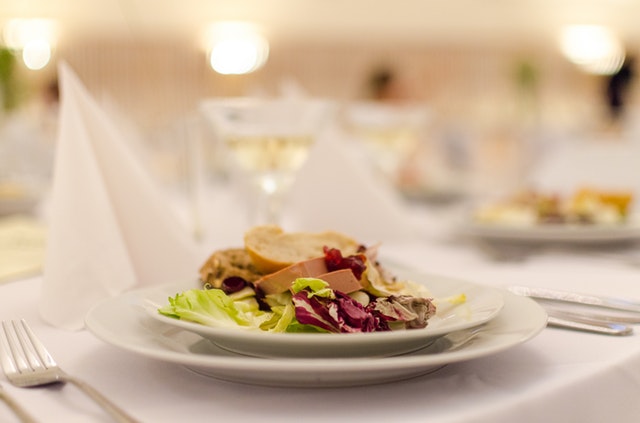 There you have it, my favorite Cleveland restaurants. Have you been to any of these? Do you have favorites to add to my list? Please leave a comment in the comment section below and share! Or, tag me on Instagram @glamorousmoms with your foodie photos. I'm always looking for more glamorous places to enjoy!