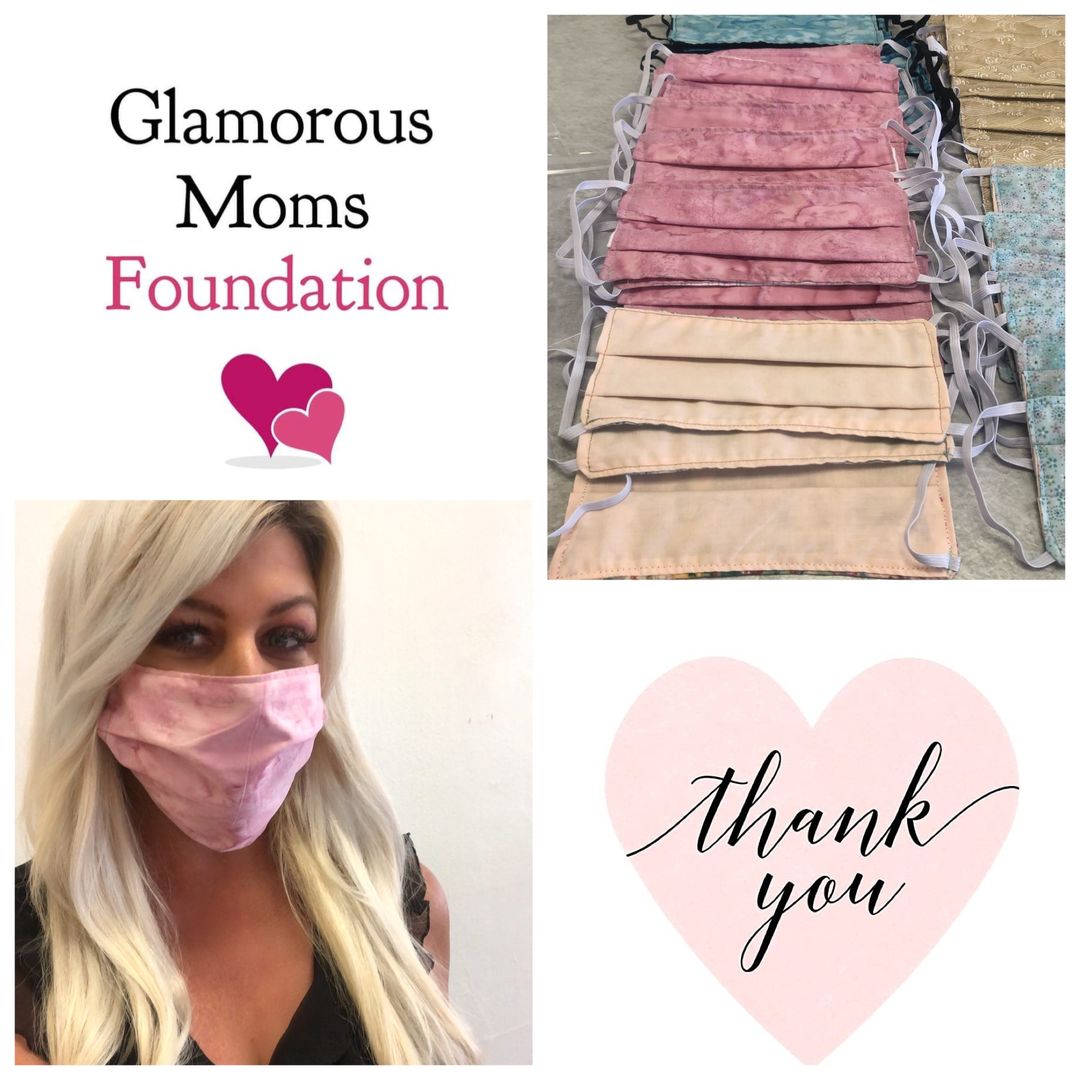 Thank You from the Michigan Mask Donation Center
As President & Founder of Glamorous Moms Foundation, I want to take a quick second to thank each and every volunteer & volunteer sewer for your mask contributions over the last 8 weeks. I met each of you personally, spoken with you at the Center's curb, spoken with you on the phone, and even chatted with you on Facebook and it has been a pleasure getting to know you and your giving hearts.
Together, we passed out 7,050 masks in total to 390 families, individuals, businesses, and local non-profit organizations. I'd say that is pretty AMAZING, wouldn't you?! Absolutely, amazing! We couldn't have done it without you. From the bottom of my heart, I thank you. My foundation thanks you and our partners at Detroit Sewn thank you, too! We came together and we served. If only you could have been there when war vets asked us for help, when dialysis centers needed our support, and when parents, grandparents & caregivers didn't know where else to go… We were there. When pastors cried at our door when seniors cried about loved ones who were suffering from #Covid19… We were there.
During our eight week initiative, together we've helped so many. During our last two days, we received an additional 395 masks from all of you for one last push, and for that, we THANK YOU! You all are true heroes. Thank you for supporting our mission. Thank you for supporting the community. It's been wonderful working with all of you.
Shannon Lazovski, Glamorous Moms Foundation Founder & President
*Masks left over will be supplied to the families and businesses who are struggling from the flood devastation in Midland, Michigan.
*To learn more about the Glamorous Moms Foundation, please visit glamorousmoms.foundation.
*To learn more about Detroit Sewn, please visit detroitsewn.com