7 Helpful Tips on How to Look Great on Zoom
COVID-19 sure has changed our lives. One thing we certainly have learned is change is inevitable. But who knew we were going to experience so much change so quickly? Our everyday lives have never looked so different and it's especially true when it comes to work responsibilities and our careers.
Social distancing and staying away from large crowds and gatherings has been the way of the world since last March. Many of us have had to adjust to working from home. We've had to quickly learn how to persevere, whether we were ready or not. In doing so, we wear masks as part of our everyday wardrobe, we refrain from seeing people we love, our kids are made to stay home and learn on tech devices for hours. We've all tried so hard to limit our kid's screen time but now we make them stare at a screen for hours if we want them to have an education.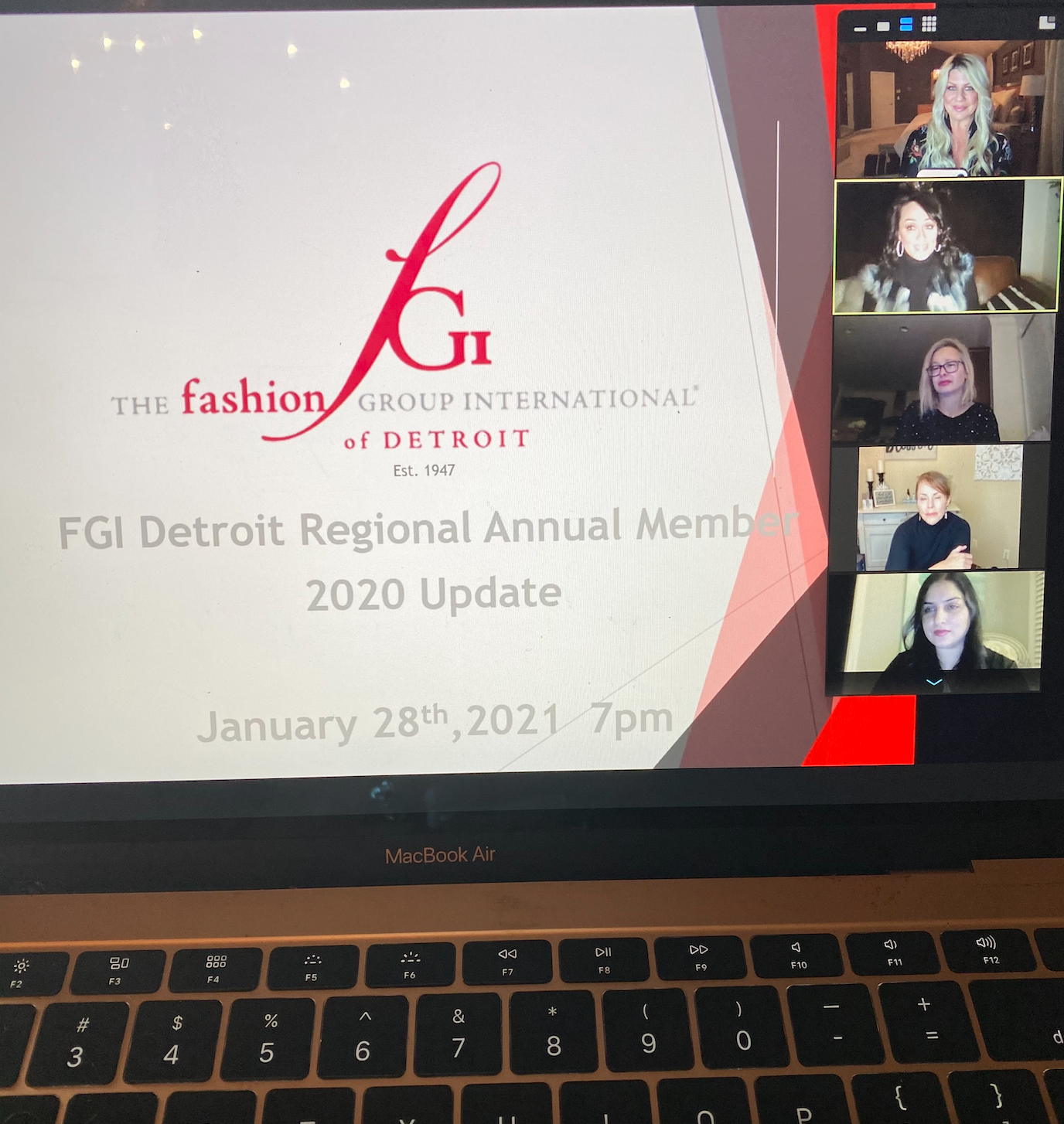 The pandemic has also made the professional world change, in big ways. Office buildings are empty. Many professionals now work from home and team meetings are only available online. That's where Zoom comes in. Zoom is our new best friend. We use it for work and our kids use it for school.
Zoom is a cloud-based video conferencing service you can use to virtually meet with others – either by video or audio-only or both. By now, we should all be Zoom experts but I can't help but notice there are still quite a few common mistakes out there professionals are still making.
Presenting yourself professionally on Zoom is more than just adjusting the camera and making sure you have a shirt on (don't worry, we won't ask you what you're wearing on the bottom half), If you're having Zoom calls with clients with the camera on, you need to come across just as professional as if the meeting was in person. And, that also goes for how you look. How you present yourself, how you look, and how you speak all reflect on your business, your brand, and your professional reputation. The following rules apply for teachers who are using Zoom too!
7 Helpful Tips on How to Look Great on Zoom
1. Use Adequate Lighting – The perfect type of lighting is natural light. My best advice is to set up your computer in a position that allows you to face a window. If natural light is not an option then a ring light or makeup light is the next best thing. The key is to make sure your face is facing the light so the individuals on your Zoom can see you clearly. It's important to avoid unflattering shadows on your face. Also, be sure to avoid bright lighting behind you. If you have a bright light behind you, your face will show dark on Zoom much like a silhouette.
2. Camera Position – Make sure your hair and makeup is on point and you're wearing something presentable. If you're in the beauty industry – make sure your makeup is at its best! If not, just be sure you are presentable and clean with your hair out of your face and you look in a way that makes you feel confident, proud, with self-acceptance. Your face and upper chest should be centered on the screen. Be sure to elevate your computer. Do not sit higher than your camera with your camera aimed upwards. No one wants to see up your nose. 😉 The most flattering view is when your computer is elevated slightly higher than eye level. Also, think about how close you are to the camera. As you get closer, you become distorted and simple flaws instantly become a big deal. Move back just a bit and watch the focus become clearer. If you move back, you'll look a bit thinner and more relaxed.
3. Choose Your Background Wisely – Be sure to have a clean background during your Zoom meetings. Take some time to stage the area before you get started. I'm not suggesting you purchase an expensive rose wall (I mean that would look great but it's really not necessary), but be sure your background reflects who you are, is pleasing to the eye, and refrain from sharing too much of the personal you. For example, be sure to put away your dirty laundry or at least get it out of your camera's view.
One great thing about Zoom is the app offers fun virtual backgrounds so you don't have to worry about your personal space being perfect if that part stresses you out. Just click on the up arrow next to the "Start Video" button. Sometimes I like to use cool images for my background. You can use your own or use royalty-free images too from sites like Pexels, Coverr, or Unsplash.
As far as clothing goes, I always say, "Dress to impress!" I recommend wearing a solid color. Busy patterns seem to look blurry at times on Zoom. If you're in an interview then definitely dress to impress. This goes for both men and women. Men, wear a dress shirt and a jacket at a minimum. For the ladies, wear a dress with statement jewelry, a suit or a shirt and jacket. Look as professional as possible with items that best reflect your personality.
3. Be Present – Please, please, please, know where your camera is! We've seen way too many pictures on Facebook of people looking God knows where. Don't be that person during your next Zoom. Look into the camera when speaking. This will make the other person feel like you are speaking right to them. This will reflect eye contact to your listener.
4. Beware of Background Noise – Be sure to set yourself up in a quiet room. Pay attention to background noises as much as possible and eliminate extra sounds if possible. If you live with others, be sure to tell them to keep their voices down as well. Another great tip is to mute your microphone when you're not speaking. If you are the one running the meeting or giving the presentation, mute participants who have distracting background noise.
5. Tone is Everything – Have you ever watched the evening news where the news anchor was angry, frowning, and yelling with a harsh tone? Right. Probably not. Think of yourself as a leader. And, a news anchor. Sit with proper posture. Smile on occasion, speak into the camera, and have charisma when you speak. Imitate the tone you would have if giving the presentation in person or in front of a large group of people – in person.
7. Do a Test Run – Lastly, do a test run BEFORE you log in to host or join a scheduled Zoom meeting. Take a quick second to begin a new Zoom meeting by yourself to look at the room around you, the lighting, and to take note of how you will look. Do this 15 minutes before your scheduled Zoom meeting so you have time to make necessary adjustments without making others wait.
Disclosure – This post may contain affiliate links. By clicking and shopping, you help support the management of this blog.