TruSkin Offers Incredible Deals on Amazon Prime Day
Vitamin C Serum and Brightening Cleanser by TruSkin are great products for the skin! But wait, there's more!
With Amazon Prime Day starting in less than a week, I want to share some good news regarding one of my favorite beauty brands, TruSkin! TruSkin is going to have incredible deals on a wide variety of its products on Amazon Prime Day this year including its Vitamin C Facial Serum. A little reminder, TruSkin skyrocketed to fame when the Vitamin C Facial Serum (which has over 90,000 five-star reviews on Amazon and is the best-selling Vitamin C serum on the site), went viral.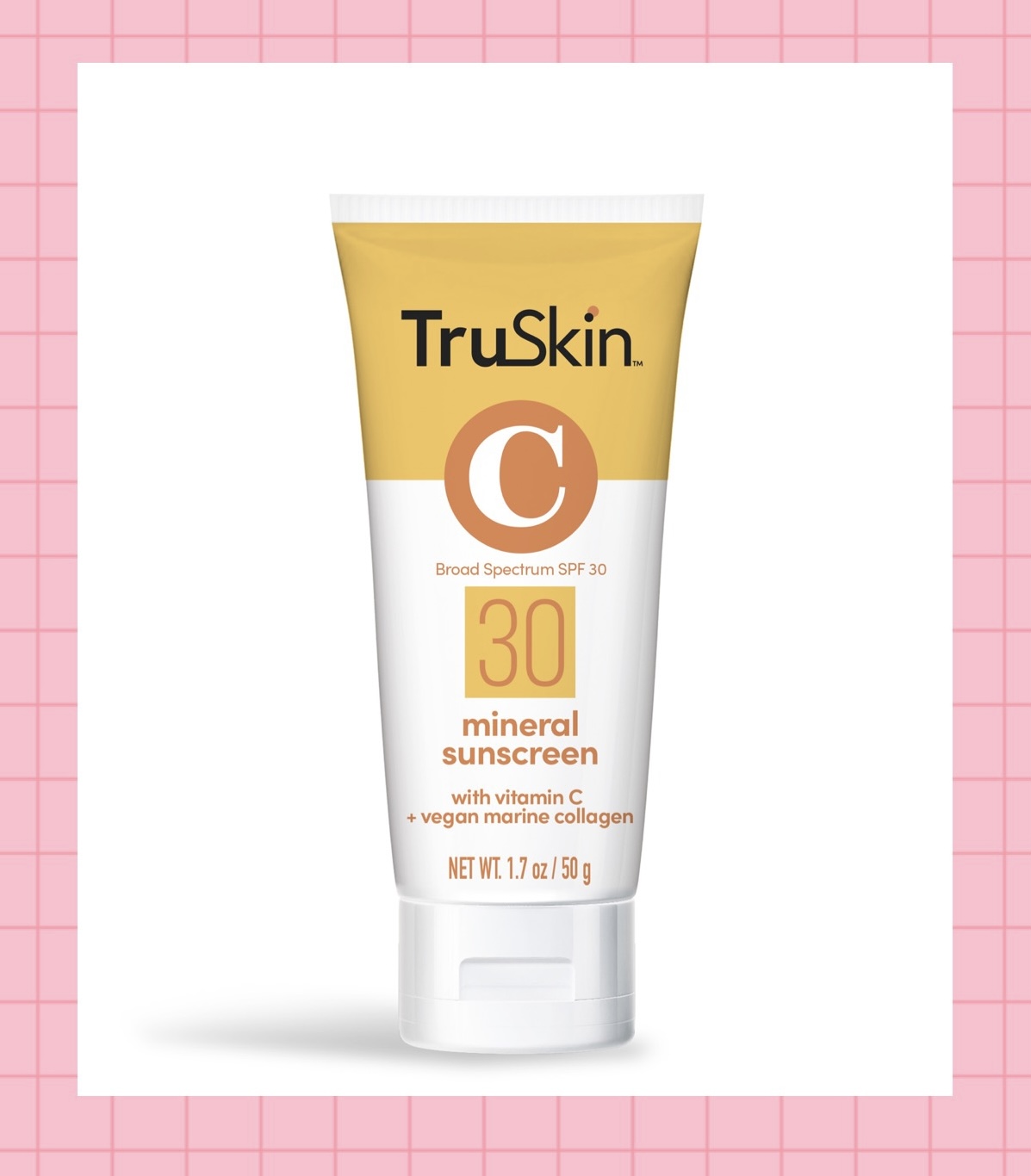 Here's a list of the TruSkin Vitamin C Collection Deals coming July 11 & July 12, 2023:
Vitamin C Collection – The secret to TruSkin's Vitamin C line is its ingredients. Made with Sodium Ascorbyl Phosphate (SAP) — a gentle, yet effective form of Vitamin C — the products stay active longer and cause less irritation than those made with Ascorbic Acid and MAP (which are commonly used by other brands).
43.6% off Vitamin C Facial Serum (2 oz): A silky, lightweight serum designed with Vitamin E, Hyaluronic Acid, and MSM to encourage brighter, firmer, healthier-looking skin. The serum has over 90,000 five-star reviews on Amazon and is one of the top Vitamin C serums on Amazon.
30% off Mineral Face Sunscreen SPF 30: A sheer, reef-safe mineral sunscreen packed with Vegan Marine Collagen nurtures skin and protects against sun damage.
25% off Vitamin C Super Serum+ (2 oz): A concentrated age-defense formula paired with the best anti-aging ingredients — Retinol, Niacinamide (Vitamin B3), and Hyaluronic Acid.
20% off Vitamin C Moisturizer (4 oz & 1.07 oz): A daily, lightweight moisturizer created with MSM and Organic Aloe to hydrate and brighten skin.
20% off Vitamin C Night Cream: Formulated to intentionally pair with MSM and organic Aloe Vera, this thick, nutrient-dense, intense night cream delivers restoring overnight nutrients and antioxidants, designed to make the most of the body's nocturnal recovery routine so that your skin rolls out of bed looking a little more even and firm with a "rise and shine" radiance.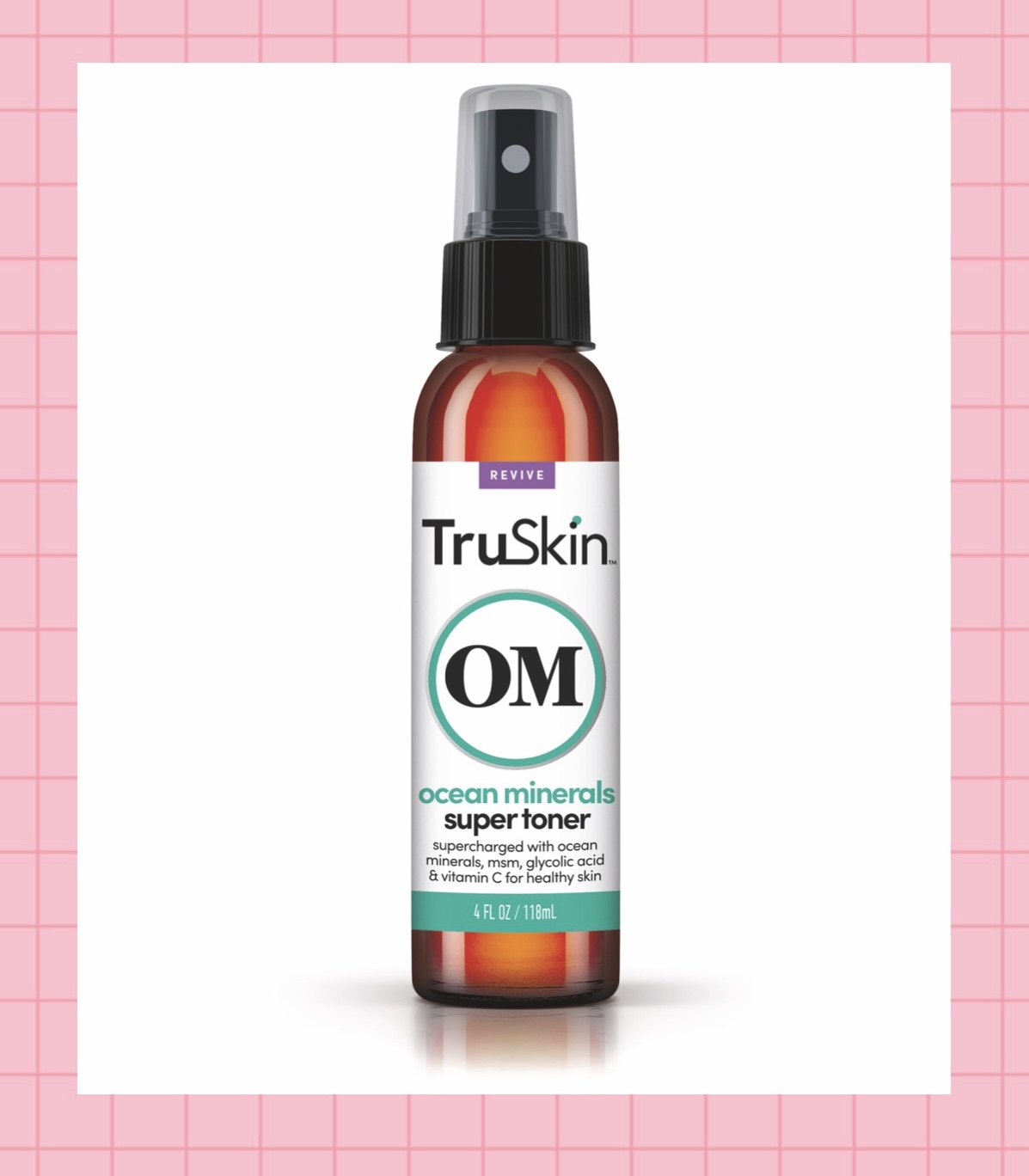 Here are the rest of the TruSkin Deals available July 11 & July 12, 2023:
Tea Tree Collection – Tea Tree Essential Oil delivers the kind of complexion-enhancing results that most actives only aspire to.
● 30% off Tea Tree Super Cleanser: Strong enough to tame oily, blemish-prone skin and easygoing enough for everyday use, this cleanser nourishes with next-gen natural ingredients known to clean, balance, and help clear up skin.
● 25% off Tea Tree Super Serum (2 oz): Packed with skin-friendly botanicals, this concentrated formula specializes in delivering a brighter, healthier skin tone by unclogging pores and soothing unhappy skin.
Retinol Collection – Proven to be one of the most effective ingredients, Retinol (Vitamin A) is known to improve fine lines, wrinkles, skin tone, skin texture, color, pigmentation as well as your skin's hydration levels.
● 25% off Retinol Facial Serum (2 oz): Hyaluronic Acid and Vitamin E are combined with the power of Retinol to promote a more youthful appearance.
● 20% off Retinol Moisturizer (4 oz): Hyaluronic Acid, Vitamin B5 (Panthenol), and Vitamin E are combined with the power of Retinol to promote a more youthful appearance.
Hyaluronic Acid Collection
Hyaluronic Acid is a moisture magnet, celebrated for visibly plumping skin with intense hydration
● 25% off Hyaluronic Acid Facial Serum (2 oz): Packing a purposeful blend of Hyaluronic Acid,
Cica (aka "Gotu Kola"), and Organic Aloe Vera to promote ever-improving firmness, texture, and tone while replenishing parched skin with long-lasting, softly plumping moisture.
● 20% off Hyaluronic Acid Eye Cream: Crafting two of nature's most powerful humectants, botanical Hyaluronic Acid and Vitamin B5 (Panthenol) to naturally replenish hydration and diminish the appearance of fine lines.
Peptide Collection – Like tiny personal trainers, naturally occurring peptides tell skin what to do so it can look, feel, and function at its best. In skin, these short chains of amino acids prompt pivotal processes like hydration, repair, and the production of vital proteins.
● 20% off Peptide Facial Serum: This ultrasmooth serum is infused with a peptide-powered blend to defend against key signs of aging and help skin stage a collagen comeback.
● 20% off Peptide Eye Gel (50 ml): The lightweight gel formulation glides on smoothly and activates your skin's response to signs of aging like wrinkles, crow's feet, and puffiness.
Multi-Vitamin Facial Serum – Loaded with Vitamins (B3, B5, C, D, E, F, and K), minerals (Zinc), and electrolytes (Magnesium, Potassium, and Calcium) that works synergistically together to replenish vital nutrients your skin loses naturally over time.
● 30% off Multi-Vitamin Facial Serum: Just like a multivitamin, the serum is full of natural ingredients and gives the skin the daily nutrition it needs. It's made of 11 plant-derived vitamins, minerals, and electrolytes.
Niacinamide Collection – Niacinamide, aka nicotinamide, is a form of vitamin B3 prized for its ability to dramatically smooth, clarify, and illuminate tone by nurturing skin function.
● 25% off Niacinamide Facial Serum: This soothing, nutrient-dense serum blends skin-rebalancing antioxidants, like Botanical Hyaluronic Acid and Avocado Oil, with Niacinamide to deliver a complexion-changing journey in just one step.
Charcoal Collection – Activated Coconut Charcoal may be nature's filthiest-looking ingredient but it's also one of its most impeccable tidy-uppers with a long history of filtering everything from water to skin.
● 20% off Charcoal Facial Cleanser (4 oz): Lathers skin up with a creamy blend of coconut-derived activated charcoal and balancing hydrators, like Reishi Mushroom and Ylang Ylang Blossom, for a pore-purifying, anti-aging refresh.
Ocean Minerals Collection – An ultra-concentrated marine extract containing more than 90 revitalizing marine minerals.
● 20% off Ocean Minerals Super Toner: Overflowing with restorative Ocean Minerals Complex, this high-impact toner is formulated to remove dull, dead cells to boost radiance and improve firmness.
TruSkin's products use only clean ingredients. The skin is the body's largest organ, and the brand believes taking care of your body's first line of defense from the sun and environmental pollutants is essential not only to your skin, but to your overall health. Just like the rest of your body, your skin needs nourishment to stay strong and healthy, and those needs can fluctuate depending on the time of day, month, or year.
Will you be shopping on Amazon Prime Day? What products & discounts are you most excited about?
Disclosure – This is a collaborative post and may contain affiliate links. By clicking and shopping, you help support the management of this blog.