Visiting the Versace Mansion aka The Villa Casa Casuarina
If you plan on traveling to Miami, plan to also visit the fabled Versace Mansion on Ocean Drive. It's one of my "go-to" places when I'm in town and love, love, love the iconic venue. The former estate of the late fashion designer Gianni Versace was purchased in September 2013 to a Florida business connected to Jordache Enterprises. The Mansion was purchased at auction with a winning bid of $41.5 million.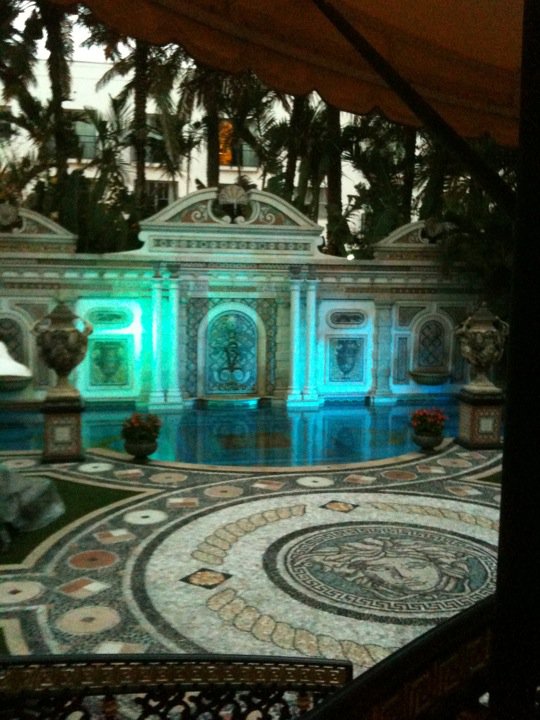 Back to its original name from the 1930s (when the home was originally built), The Villa Casa Casuarina includes an intimate Mediterranean-style restaurant, the Million Mosaic Pool once visited by Elton John and Princess Diana, and a private hotel for exclusive travelers.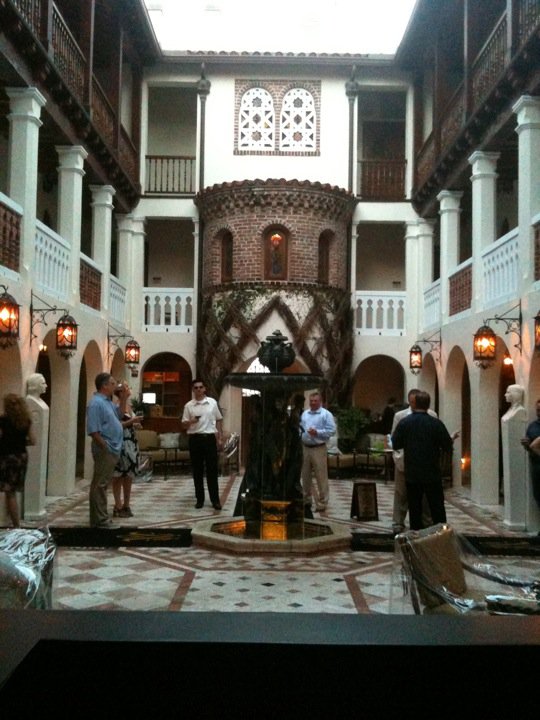 Within the hotel, ten suites are all designed with original Versace prints including the 1174 square-foot Villa Suite – Versace's former bedroom. The room features a nine-foot, double king-sized bed, two balconies and a large mosaic shower. Three types of suites are available to guests; the Superior Suite, the Exceptional Suite and the One Bedroom Suite. The property also consists of a gym, The Onyx Bar, The Villa Spa, a rooftop bar and an open courtyard in the center of it all.
For exceptional dining, Restaurant Gianni's at the Villa has a to-die-for menu with a long list of wines for any budget. It's perfect for a group dinner, a romantic evening with a loved one, and great for special family or corporate events.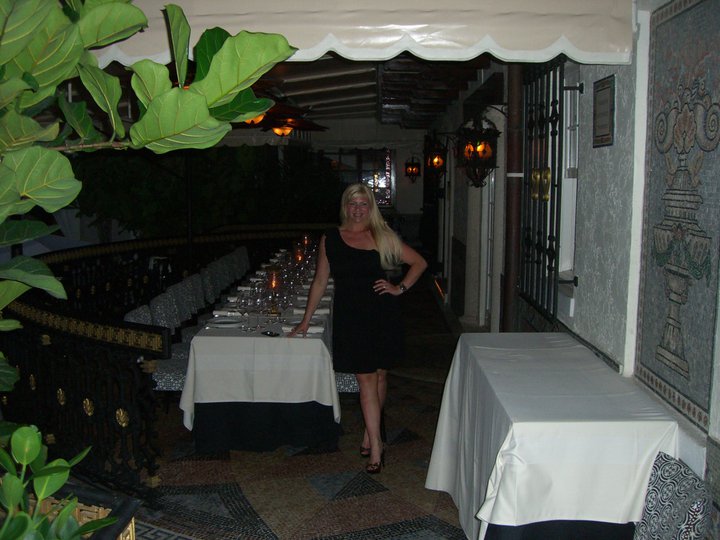 I just recently stopped here last Friday while traveling with my family for Spring Break but my first visit to the Villa was back in 2011 when it was mainly called The Villa by Barton G. Eighteen of us attended a private dinner poolside. The service was impeccable, the menu exactly what I expected and the atmosphere was both sensual and romantic. Being a fashion blogger and someone who has always loved Gianni Versace, I was in awestruck the entire evening while in attendance.
This is a great go glam or go home destination. Have you been? If yes, share your experience and pictures with me here in the comment section below or on Facebook and/or Twitter @glamorousmoms.
Disclosure – This post may contain affiliate links. By clicking and shopping, you help support the management of this blog.