Live Like Royalty at Adare Manor in Ireland
Have you ever stayed in a nineteenth-century neo-Gothic castle surrounded by half-standing medieval ruins, beautiful gardens, and romantic winding forest paths? Well, allow me to take you there. I know just the place. Adare Manor Hotel and Golf Resort (a member of the Leading Hotels of the World), 18th-century manor house located in Adare Village in Co. Limerick, Ireland is exactly as described above, only dreamier.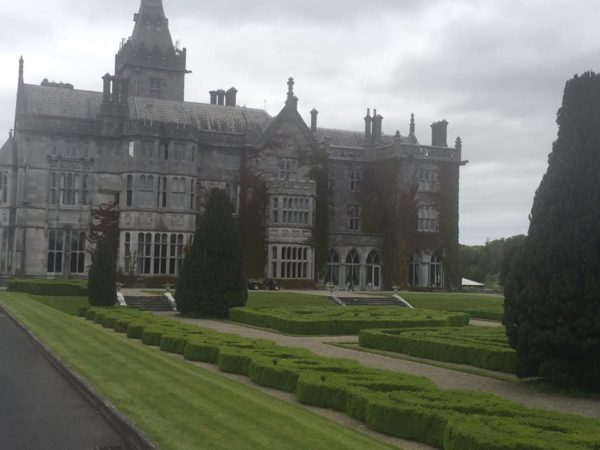 Last Spring, a beautiful trip to Ireland was the destination we had anticipated for months. If you read my blog consistently and follow me on social media, then you know I usually prefer destinations that include sandy beaches, umbrella drinks, and the ocean. This time, we decided to travel to Ireland. This is one of the best vacations of my life. We spent four days in Dublin and four days in Adare. Let me begin by telling you about our stay at the Adare Manor Castle, listed by Travel & Leisure Magazine in the 'Top 500 Best Hotels in the World' 2007 – 2015 and listed by Condé Nast Traveller Magazine in 'Top 10 Resorts in Europe 2015'. This stay was a truly memorable experience.
After a few days of sightseeing, shopping, tightly scheduled tours, and pub visits (explained in my next travel blog post, so stay tuned) in Dublin, we had the luxury of traveling to the countryside to a small but romantic village called Adare Village in Co. Limerick. When we arrived at Adare Manor, hounds from the bloodline of the queen's hounds (absolutely proven to be true), greeted our coach at the gate and led us to the beautiful Manor as the staff patiently awaited our arrival at the main door.
In the Manor, we lived liked royalty for four days in a fanciful fairy-tale setting with a Great Hall, a Drawing Room, and the Minstrels' Gallery. The regal bedrooms, elegant fine dining, soothing spa, and the very best customer service one has ever experienced left us in awe the entire stay.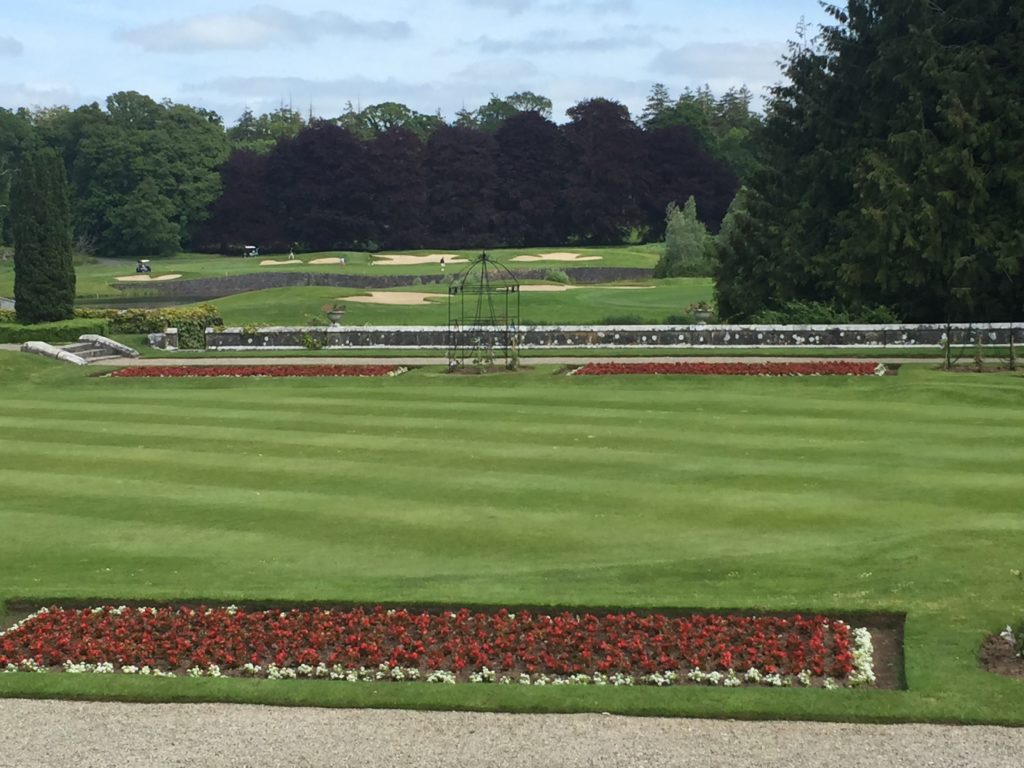 The Manor and Golf Resort is more than just a luxury escape. It's a destination one will always remember. The neo-Gothic castle is placed on 840 acres along the River Maigue and among a championship golf course designed by Robert Trent Jones, Sr which was voted No. 1 Parkland Course in Ireland by Golf Digest Ireland Magazine 2007 – 2015 and voted 4th Best Golf Resort in North America, The Caribbean & Atlantic, Ireland & Scotland, by Condé Nast Traveller Magazine "June 2008 Readers Poll".
The Carriage House was the perfect place to enjoy a glass of wine during happy hour and an Irish coffee or cup of tea in the middle of the afternoon. The elegant rooms were very large and roomy. Ours was set right along the river overlooking the mini waterfalls and golf course. Leaving the windows open and listening to nature & the rolling waters at night was my favorite thing to do after days filled with golf, archery, shopping, horseback riding, and clay shooting. The helpful staff cleaning and preparing our room three times a day wasn't so bad either. Bed made, nightgown hung, daily paper delivery and room cleaning occurred in the morning. Tidying up of our personal belongings and the closing of windows occurred in the afternoon and for the evening, the staff turned down our bed, dimmed the lights to a romantic glow, and placed slippers on each side of the bed under a bath mat for extra comfort. I have to admit the service left me feeling like a true VIP.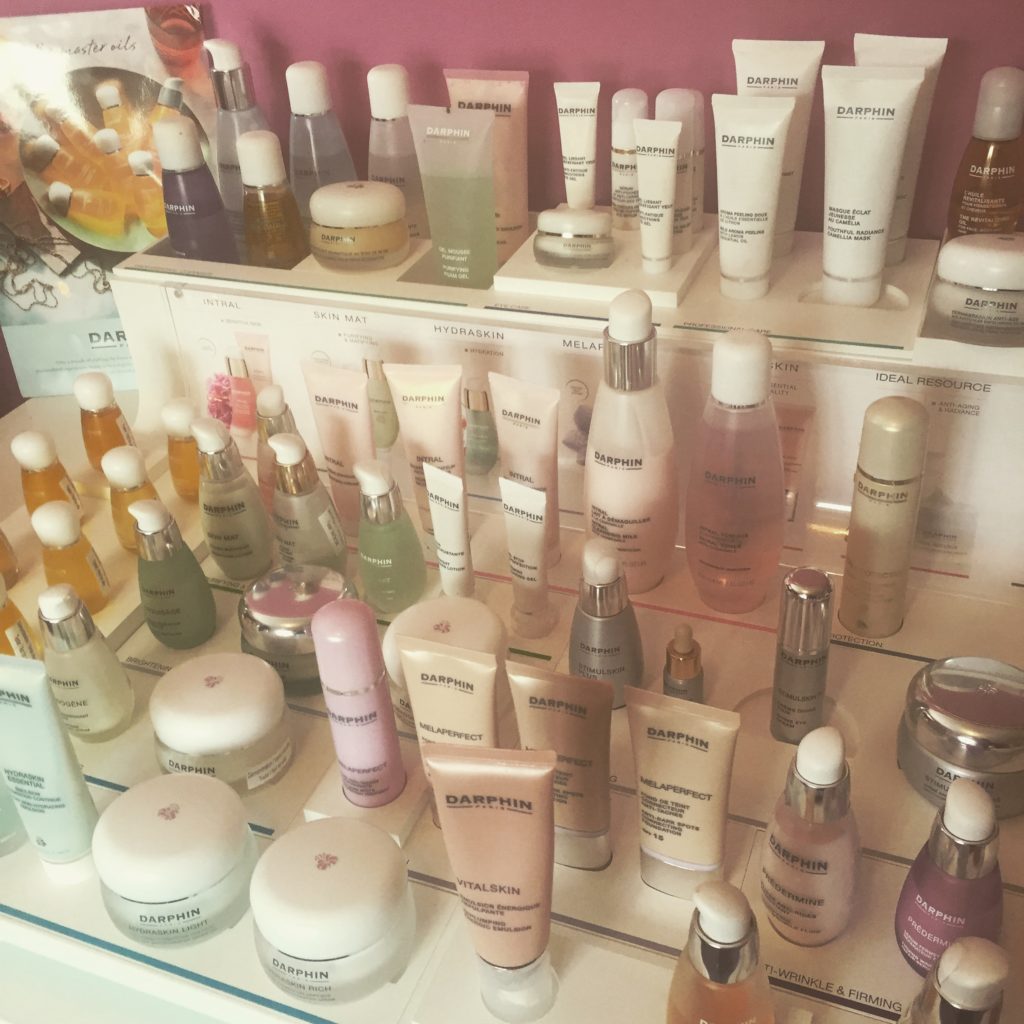 The spa was located down the path just adjacent to the golf course gift shop. It's quaint and small but so soothing and private. The spa carries Darphin skincare, a luxury Parisian skincare brand known for its botanical ingredients. The atmosphere was calming and staff professional and this too is a place on the property that spoils their guests.
Want to learn more about my travels? Be sure to follow me on Twitter and Instagram @glamorousmoms. I'm always sharing luxury destinations and fun travel experiences with my followers. To learn more about Adare Manor click HERE and enjoy!
Disclosure – This post may contain affiliate links. By clicking and shopping, you help support the management of this blog.