Sunny Days And Fun Nights In Miami
Traveling to Miami, Florida for an adult weekend is one of the finest ideas ever. My husband and I traveled to this hot destination with a few other fabulous couples for a Club trip with a fun-filled schedule in hand to keep us busy. Not the boring site seeing kind of busy but the extravagant "Hey I'm a rock star" kind of busy. I mean, it is Miami. A dream for most parents and certainly a trip I was able to check off my bucket list.
To start, we stayed at the very glamorous (yes I use this word all the time, but it is glamorous) Ritz Carlton, South Beach. Ritz Carlton consists of 375 luxurious guest rooms, including two to-die-for poolside lanai wings Miami beach style. More than 20,000 sq. ft. of exceptional South Beach conference facilities which you won't need if you are vacationing but you can enjoy what I thought was heaven and that is the 16,000-square-foot Ritz-Carlton Spa. I'll share more on the spa a bit later.
The Ritz is in a prime location. It's within walking distance to Miami's Ocean Drive, Lincoln Road, and the hot South Beach nightlife. Being my first time here, The Ritz had me at hello when I saw the pool and how close it is to the ocean. If you know me, you know I love the ocean. It's a part of me. I think about it every day and I yearn to be close to it. It's just something I cannot explain.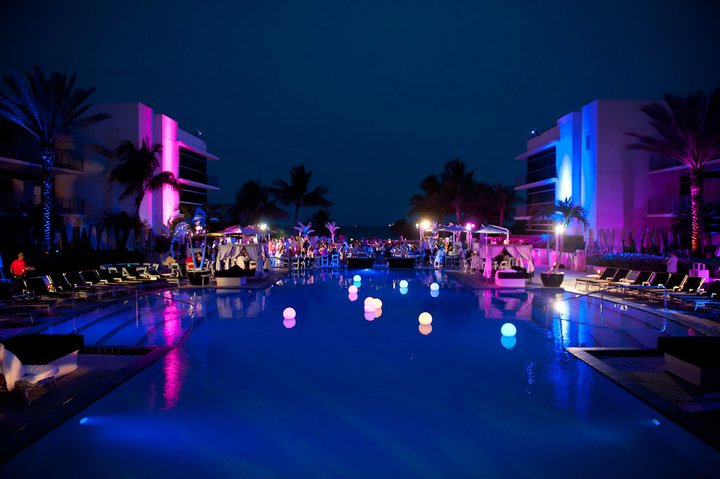 During our downtime, the Ritz pool was the place to meet. The infinity pool was gorgeous and we had a few great sunny days to soak up the sun like locals and a few fun nights of private parties at the pool that made our trip to Miami extra fun.
When we weren't at the pool or on the beach, the ladies and I were at the spa. What's a glamorous vacation without the spa? There isn't one and let me tell you, it really doesn't get any more glamorous than a Ritz spa. The spa offers La Maison de Beauté Carita treatments along with a long list of European services and beauty rituals. I only experienced three but it has 14 treatment rooms, relaxing lounges, a full-service salon and two couples suites. It's also known for their rhythm massage, which entails services with Latin music to get you feeling right at home. I experienced a 50-minute Signature Massage and a DiLido classic manicure and Pedicure. I was thrilled with the results of all three services. It's always sad though when my spa services come to an end.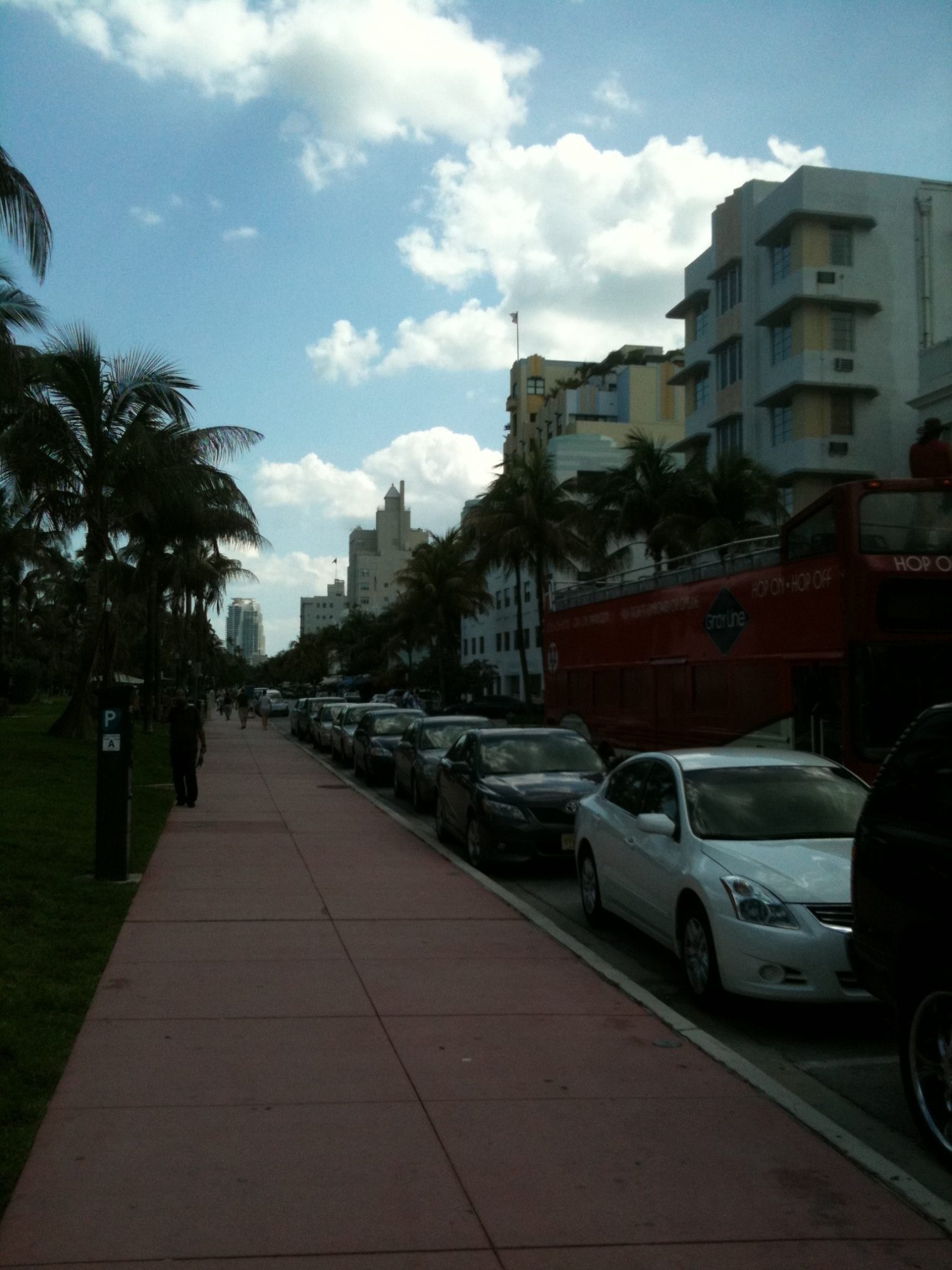 After being pampered, we decided to go for a walk down the beach and then head back along Ocean Drive.  Along the way, we visited Wet Willies, The Villa by Barton G aka The Versace Mansion or now known as The Villa, Casa Casaurina (you can read about the Villa in my next "must-read" blog post), and stopped at Mango's Tropical Cafe for drinks and appetizers.
Our walk was fun but we had a great evening planned so getting back to the room soon was crucial. Where were we headed? At 8:00 pm, we had a $65 million parking garage in the center of the city reserved just for us and a few more couples. Created by Herzog & de Meuron, the parking garage resembles a gigantic loft apartment, with exaggerated ceilings, wide-open 360-degree views of South Beach and Miami, and no exterior walls for prime viewing. The structure sits at 1111 Lincoln Road. If you aren't married, I claim this as one of my top ten destinations for your fabulous wedding. If you run a business or a travel department and are looking for a location in Miami to host a private party for clients, please look into this beauty. Your guests will be amazed by the location, the architecture and the views of Southern Florida.
The music, the view, and the catered food for the evening were superb.  It was a magical evening filled with good friends, good wine, good music, and views that took both my mind and my breath away.

The next night, we rented out "The Mansion". Here the same group from the night before wore their best party gear, walked past the red ropes, and walked through the double doors for a VIP night of fun. The food here though was not much to blog about. Fries, burgers, and foods one must avoid when wearing an LBD but the DJ was great and the vibe was very Miami so shutting down the place was what we did.
After a few nights out, we wanted to recoup with some retail therapy. Yes shopping! If you've never been shopping in Miami, put it on your "to-do" list while you're in town. Our first stop was the Design District. Located between Midtown and Wynwood, this little shopping neighborhood was both quaint and luxurious, loaded with great finds. The outdoor mall included Marc by Marc Jacobs, Cartier, Emilio Pucci, Celine, Louis Vuitton, Hermes, and lots more. Afterward we hit Lincoln Road Mall. This was one of my favorite places to shop. Lincoln Road in Miami Beach's outdoor mall with great shopping and dining options. It's just north of Collins Avenue with tons of my favorite retailers, like Kiko, Urban Outfitters, Victoria's Secret, Penguin, Banana Republic, Anthropologie, and Athleta. There, we had dinner at Spris, known for their award-winning pizza.
Thanks for reading. Watch for my blog post on more shopping in Miami and my visit to The Villa, Casa Casaurina (Versace Mansion) and Liv at Fontainebleau. I can't wait to share those experiences with you!
Disclosure – This post may contain affiliate links. By clicking and shopping, you help support the management of this blog.