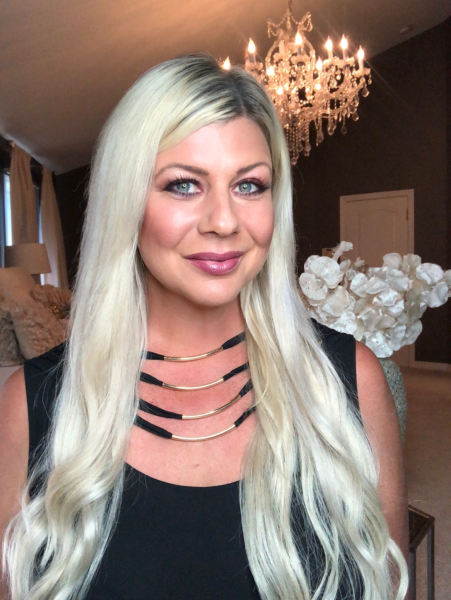 Apply Makeup With These Easy 101 Steps
If you're busy and don't take time for makeup but need to wear it from time to time for special occasions, sticking to simple 101 makeup application steps will be easy and effective for what you need to achieve. I wear makeup every single day, amp it up for special occasions, do mommy makeovers from time to time and even used to be a professional makeup artist with Lancôme and I never (not then or now) skip the simple 101 steps when applying it on myself or on a client.
Social Media is flooded with makeup artists and millennials that have the makeup thing down. If you're someone that finds these perfectly talented beauties and their final looks intimidating, don't fret. I have basic 101 tips that will help put your makeup anxieties at ease and leave you looking glamorous like the Glamorous Mom that you are! Check out my 101 basic makeup tips below:
Basic 101 Make Up Tips
On a clean face, apply concealer at creases of the nose, under the eye, over blemishes, and/or scars you would like to hide, and blend it in well. Don't forget under your nostrils, over rosacea, over your natural lip line, and directly under your lash line.
When you are certain all your dark spots, acne, and creases have been covered and blended, add a layer of foundation over the top of your concealer. Not into liquid? Use loose or compact powder foundation.
Apply eye shadow to your lids and lower lash lines with a damp brush. Make sure it's not dripping wet, damp will do just fine. Switch to a dry brush and add a contrasting color in the creases of the eyes. Make sure your crease color is well blended with no visible hard lines. Blend, blend, blend.
Apply mascara. I always recommend one layer on the bottom and two layers on top.
Apply lip liner the same color as your lipstick or gloss. Nudes are always safe and good if the color is too intimidating. Be sure to work with a lip color that goes naturally with the eye color you chose. Staying in the same color family or staying true to nude tones is always safe, natural, and pretty.
Apply blush.
Apply highlighter. Gently apply champagne or gold highlighter above the tails of the brows, gently over your cheekbones, and for a little sexy sexy, on your collar bones if you plan to wear a dress or top that shows them off.
Now that lashes are dry. Curl them. Trust me. It's an easy and pain-free eye lift!
Gently color in eyebrows with a matching brow pencil or powder if needed. Most of us need this.
Disclosure – This post may contain affiliate links. By clicking and shopping, you help support the management of this blog.