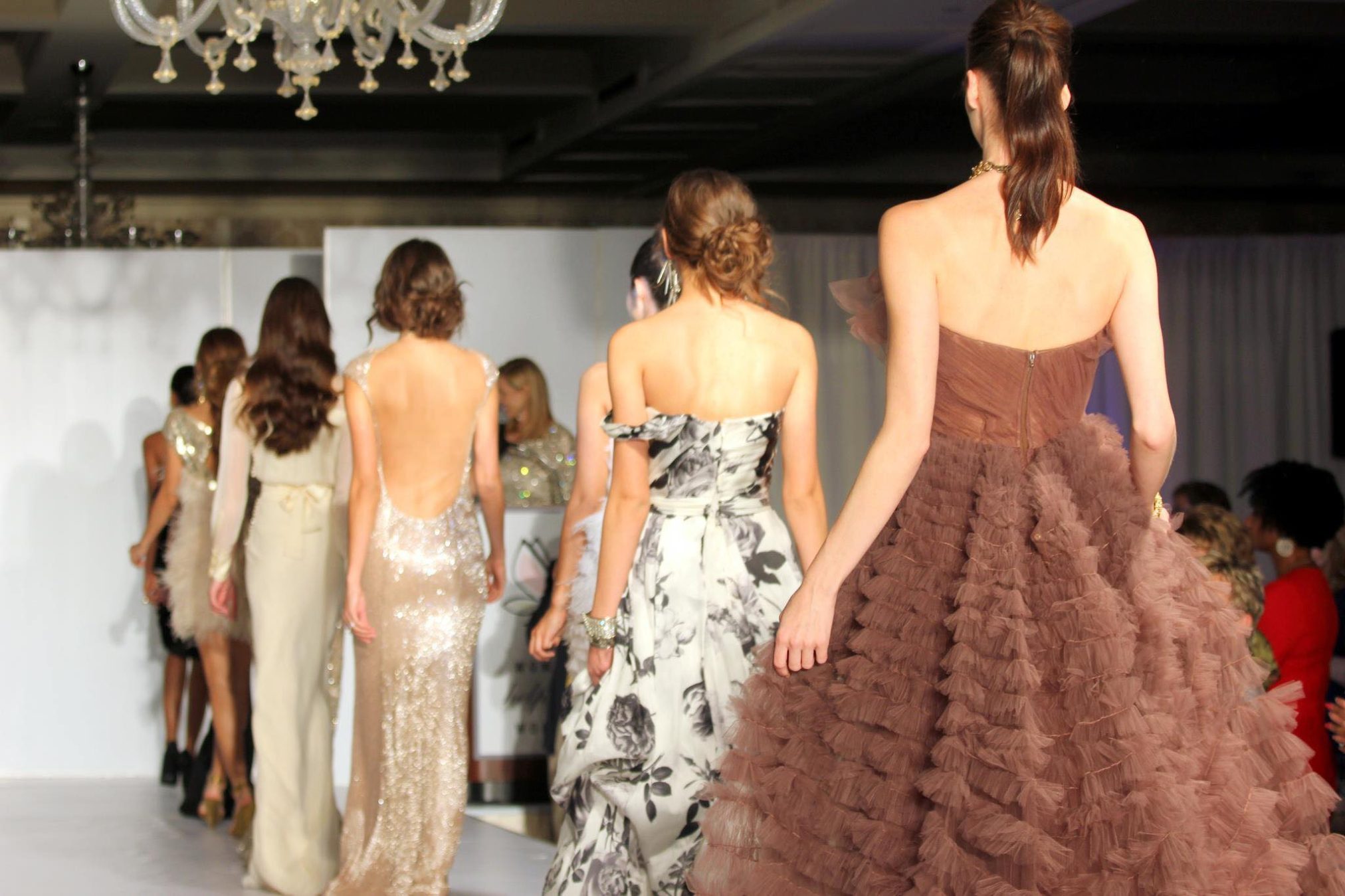 How to Organize and Produce a Fashion Show
Are you trying to raise money for your organization or charity with a memorable fashion show? Fashion shows generate plenty of interest from the community, can cost little to produce, and allow you to gain community support.
If you need help organizing a fashion show, I'm here to help. Reach out to me personally if you need an expert. If you think you've got it but want to hear what an expert has to say about the subject, then I invite you to read on. I'm happy to help wherever I can.
Follow these steps and take extra time to go through my checklist. You'll be on your way to a successful fashion show, even if you've never hosted one before.
Recognize your Budget
If there is no budget, there is no show. To plan a fashion show, you need a little cushion. If you don't have one, start stomping the pavement for event sponsors to help.
Assemble a Team
You can't pull off an entire fashion show all by yourself. You can try but why would you put that on yourself? Surround yourself with staunch supporters, advertisers, volunteers, sponsors, influencers, graphic designers, make-up artists, an emcee, a wardrobe specialist, business professionals that support your cause and good friends.
Don't worry about filling your team with the area's best talent; it helps but not necessary. Simply recruit friends and family that genuinely want to work for the cause and that are reliable individuals. Learn to delegate and trust your team.
Choose a Venue
The venue for your show should reflect your mission, audience, and theme. It needs to be large enough to hold your audience and a runway comfortably. Be sure to think about wheelchair access and fire marshall laws. Models can walk the floor, a stage or a long, impressive runway. Make sure you choose a venue that can fit your runway plan and your guests.
Plan Your Show
Choose the type of clothing, show theme and designers when planning your show. Take photos of the models in their outfits and create show boards to place backstage, so models and volunteers have zero questions about who's wearing what backstage.
Plan approximately 20 minutes for your show and the rest of your day's schedule will fall into place. After you've chosen your team, clothing, venue and you recognize your budget, be sure to check off these tasks during your show planning:
Choose a date and event times (beginning and end).
Decide upon theme, designs, and clothing choices for the show.
Decide on shoes and accessories for the show.
Choose a local salon for hair and makeup.
Choose models.
Organize dressing areas and backstage ordinance.
Organize a media pit, or media/influencer section for photographers and influencers during the show.
Decide on floor plan including chair placement and runway placement.
Organize Run of Show and model lineup.
Organize table and ticket sales, promotions and media spots.
Organize assigned seating and signage.
Plan design and send out dates for Save the Dates and the Invitations.
Choose food, drinks, and snacks from local sponsors.
Plan set up times and dates with the venue.
Plan sponsors set up and arrival times (runway, production crew, etc.)
Plan show music
Assign backstage responsibilities and volunteer positions.
Schedule fittings for the fashion show.
A full schedule (rough draft) of the day should be done one week before the event and finalized four days before the event.
Plan day and time of clothing delivery.
Plan a walkthrough/rehearsal with models.
Make sure your emcee has a finished script in hand 3-4 days before the show.
Make sure the Run of Show and Program is printed two days before the show.
Line up press, social media influencers, and professional photographers for the event.
Find Models
My advice is to use professional models from a local agency. You will need a budget for this. If this idea is not an option, host a model search and audition local professional and amateur models to decide on who will be in your show. Be sure to have an expert by your side that knows how to choose talent and who has experience with models and fashion shows.
Spend Time Focusing on Details
The details can make your show memorable. Think about swag bags, centerpieces, decorations, special guest appearances, speeches, thank-you's, food, drinks, valet, easy parking, the weather, entertainment, dress expectations, wheelchair and handicap accessible & parking, creating a smooth transition during the scheduled events, special gifts, recognizing certain individuals that are attending, etc.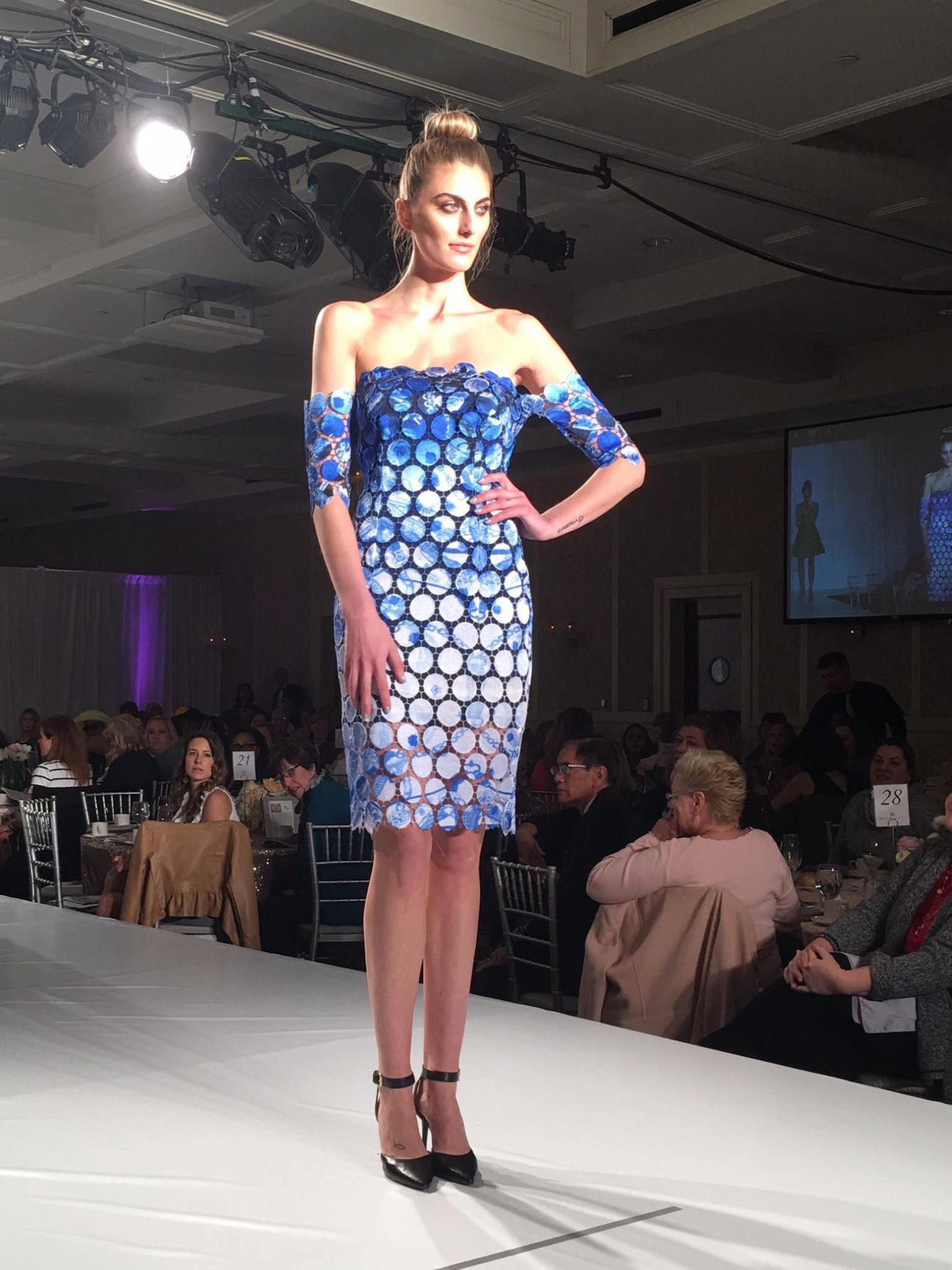 These are the basics of planning a good fashion show. The main concerns have to do with the actual show itself such as show day and time, sponsors, the timing of the show, flow of the show, fashions, and models. If you have enough people to help plan the event, separate them in subcommittees to make sure every aspect of your event is covered. If you plan a good show, everything else will fall into place, and your guests will enjoy it!
Have more questions? Let me help! Send me an email at shannon@lazovski.com or ask your question below in the comments section if you're stuck and need help with your fashion show. I'm happy to offer my expertise to make sure your event is a successful one.
Disclosure – This post may contain affiliate links. By clicking and shopping, you help support the management of this blog.