How to 'Barbie-fy' Your Wardrobe
"We can do anything, right Barbie?"
Mattel has finally brought Barbie to the big screen and it is no surprise that the rebirth of all things pink is flooding the fashion world. In collaboration with Boohoo, I've put together some fun Barbie fashion advice to help you 'Barbie-fy' your wardrobe.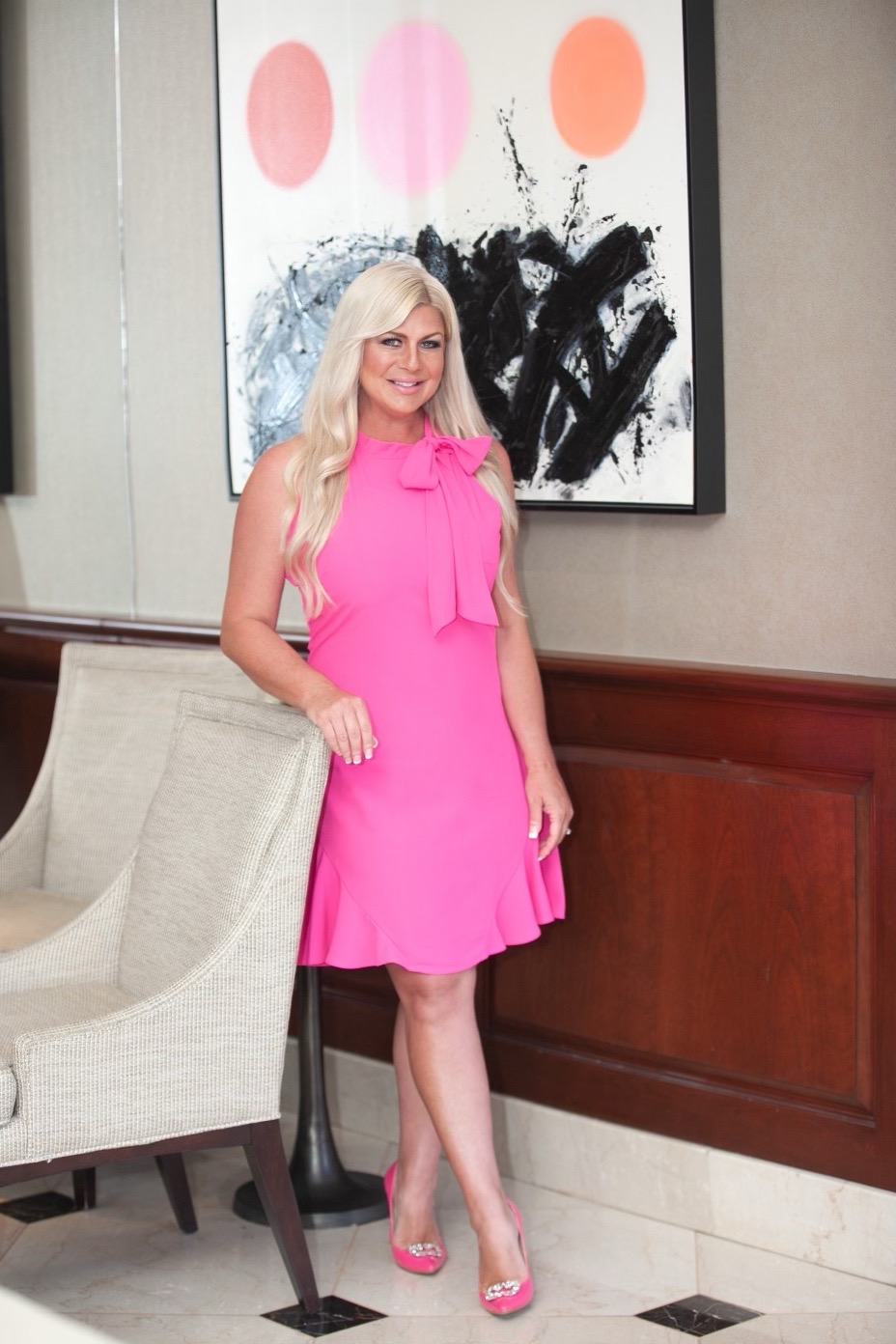 Add These Fashion Items to Your Wardrobe to Make Your Style More 'Barbiecore':
First of All, Think Pink:
If you admire Barbie and want to channel her in your wardrobe, be sure to inject her favorite color, pink! If you have a warmer or more golden undertone to your skin, opt for pinks with a yellow undertone. For example, copper, rose gold, peachy-pink, and coral will highlight your complexion best. If you have a cool or blueish undertone, you should match this with magenta, plummy pink, and/or fuchsia.
Pink Cowboy Hat
Cowboy and cowgirl hats have always been fun and they are a huge hit in recent months with even Barbie herself wearing the accessory, pairing it with a pink Western-themed outfit. Pinterest searches for 'cowboy hat' have risen 122% in the past year. Furthermore, searches for specifically 'pink cowboy hat' have soared 233% in the three months. Cowboy hats are a fun accessory, particularly during the summer months to pair with denim outfits or a flared ensemble, to recreate that Western style.
The Perfect Handbag
Accessories are essential to perfecting your Barbie look, and the perfect handbag is ideal for achieving the perfect look. Having a handbag in every color can get expensive which is why you should opt for a few great bags of your choice in staple colors that can be worn with different outfits. Choose one white, one black, and even one Barbie pink for fun! And why not purchase a statement bag in a fun pattern, a bright color or a bag with fun hardware? This will elevate even the most basic outfits.
Statement Shoes
The Barbie trailer opened with a shot of Barbie wearing perfect pink stilettos with a feathery trim. So cute right?! Wearing fabulous shoes can make your outfit. Here are a few Barbie-inspired shoe ideas:
Heels – Barbie is known for showing up and stepping out, so you should include at least one or two pairs of killer heels to add elegance to your looks for special occasions.
Trainers – Of course, there are days you don't want to wear heels. If trainers are your thing, choose cute, comfy trainers to pair with your casual outfits. Adding trainers with a platform is a great alternative to add height and elongate your legs without wearing heels.
Sandals – Strappy sandals are comfy and super fun! Pair your playful summer dresses, long flowy skirts, and fashionable shorts with a pair of sandals that tie up, gem-up, or even slip-on.
Western Boots – Cowboy boots and Western-style boots are everywhere this summer! Want to Western-up an outfit? Try fun solid colors or play with metallics to stand out, just like Barbie.
If you want inspiration on which style of shoes to choose, turn to Instagram, Pinterest, or Tik Tok for inspiration. Interest in how to find the perfect Barbie shoes has taken over TikTok, with #barbieshoes totaling over 66.7 million views.
Play with Textures and Fabrics:
Barbie always stands out no matter what she is wearing. If you want to channel Barbie in the best possible way, Don't be afraid to jump out of your comfort zone and experiment with different textures and fabrics! Here's a great place to start:
Wear Feathers – Style a feathery top with your favorite jeans or cue shorts or pair a feathery mini skirt with a minimal top. Not interested in feathers on your clothes? Try a handbag or a pair of shoes with a feather accent. That would be fun!
Ruffles – Go cute and girly with ruffles! These days you can find ruffles on anything. Try a denim jacket with ruffles on the pockets or a cute one-shoulder dress with ruffles over the shoulder. Honestly, ruffles on any clothing item is super cute!
Denim – Whether in the form of a dress, dungarees, jeans, or a skirt, denim is a closet staple. Do not be afraid to play with contrasting denim and different shades of denim that complement each other. Double denim is also fashionable when done correctly.
Since the release of the movie, interest in Barbie looks has skyrocketed across the world and it's proven on all social media platforms. Fashion experts have found on TikTok, the hashtag #barbieoutfits has surpassed over 56.5 million views, with users sharing their cute and fun Barbie-inspired outfits.
In fact, Pinterest searches for 'Barbie outfits' have increased by 614% worldwide over the past year, proving just how popular Barbie-inspired fashion has become, while searches for 'pink outfit' have increased over 194% worldwide.
So how about you? Are you wearing more pink these days? What is your favorite Barbie-inspired look?
Disclosure – This is a collaborative post and may contain affiliate links. By clicking and shopping, you help support the management of this blog.